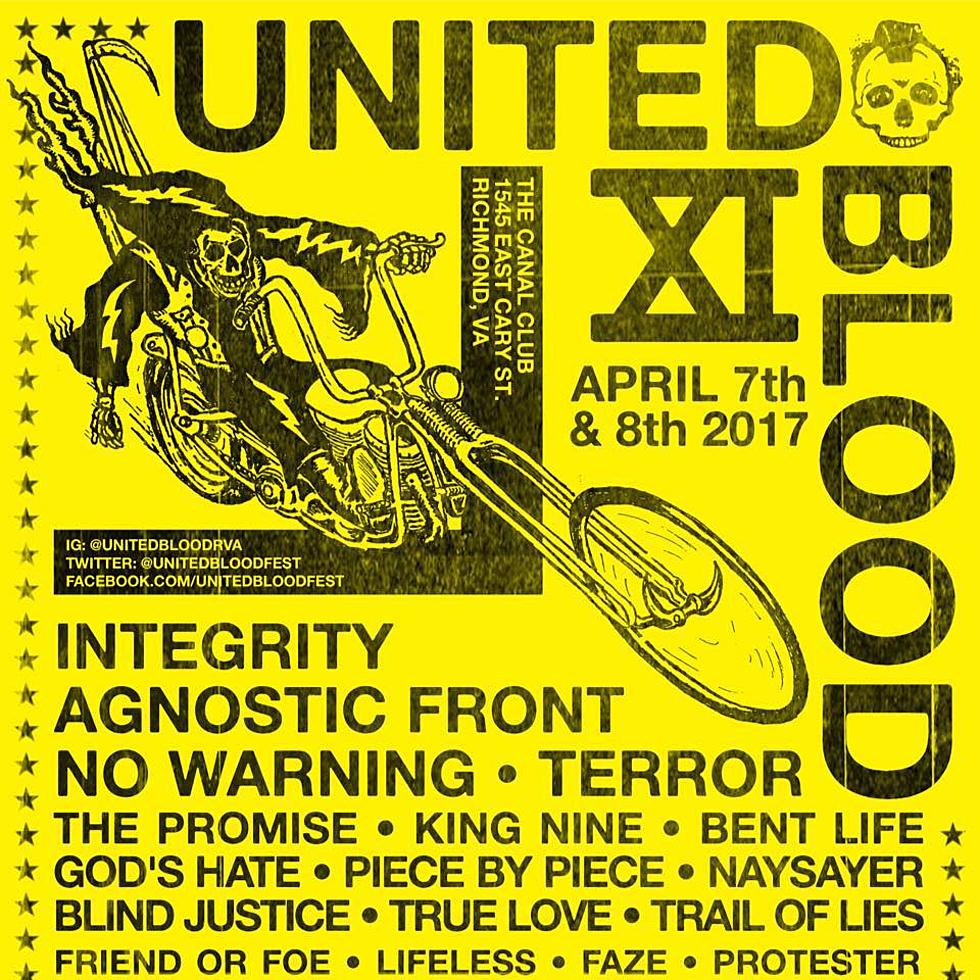 Integrity, Agnostic Front, No Warning & more playing United Blood Fest 2017
The annual Richmond hardcore festival United Blood Fest returns on April 7 & 8 at the Canal Club. The big names are Integrity, Agnostic Front, No Warning and Terror, and the lineup's also got The Promise, King Nine, God's Hate, Blind Justice, True Love, Naysayer and more. Tickets are on sale now. Full lineup below.
It's the first US date of 2017 announced for Integrity (who also play France's Hellfest) and for No Warning (who reunited in 2015 and whose shows are still pretty rare). Agnostic Front are about to begin a European tour with Suicidal Tendencies, Municipal Waste, Burn and others, and the NYHC band will likely play their hometown again sooner than later.
United Blood Fest -- 2017 Lineup
Integrity
Agnostic Front
No Warning
Terror
The Promise
King Nine
Bent Life
God's Hate
Piece By Piece
Naysayer
Blind Justice
True Love
Trail Of Lies
Friend Or Foe
Lifeless
Faze
Protester
Dead And Dreaming
Abuse Of Power
Krust
Lost Souls
Day By Day
DC Disorder
Wild Side
Midnight Sons
Primitive Blast
Jukai