Is Death By Audio closing because VICE is moving in?
Ty Segall at DbA in 2011 (more by Andrew St. Clair)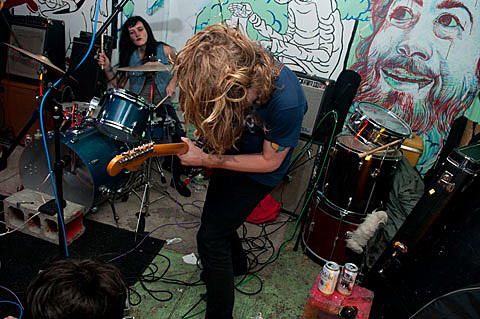 Gothamist wondered about DbA too -- Death By Audio had no comment on the situation, but it's hard to believe the two situations are not at all related. Right now it is pure speculation. We just hope Glasslands doesn't suffer the same fate (they're in the same building too).
Meanwhile, DbA is open for another two-and-a-half months and they're promising to "swing for the fences" as far as final shows. (Will Ty Segall squeeze in one more DbA show next week?) One show that's a guaranteed don't miss is JEFF the Brotherhood on 10/12. Tickets are still available.