Isis played their final NYC show @ Music Hall of Williamsburg w/ Totimoshi & the Melvins – pics, video & setlist
Isis played their last show in Brooklyn last night. Holy hell, amazing. They will certainly be missed. -isjimthere
Au revoir Isis, you will be missed. Klaus was at the show. His review with more pictures and video from MHOW, and Isis's setlist, below...

--
The Totimoshi, Melvins, Isis show at Music Hall of Williamsburg was not only one of the best shows I've seen in ages, but it was the perfect antidote to the pomp and circumstance of Wednesday's National show at Radio City. I love seeing shows at Radio City as much as the next guy, but for me a show there is like a date with m'lady at a fancy restaurant; it's nice, pretty, and quite a treat, but I can't help but feel a little out of my element there. So Saturday, it was nice to have loud, heavy music and semi-affordable beers back in my system.
I had never heard Totimoshi before, but I was really into their style. For a three piece, they pull off a seriously heavy, dirty sound reminiscent of old timey Black Sabbath jams. I wouldn't hesitate to see them again.
And the Melvins. Wow. As usual, they brought the thunder and played such an incredibly tight and deafening set. At one point the bass player was letting his axe unleash some feedback that, for me, almost devolved into a brown note. Even with ear plugs my brain was almost liquefied by the vibrations.
By the time Totimoshi and The Melvins finished their sets, I was beyond impatient for Isis to hit the stage. For me, Isis is one of the most important bands in my taste library; right up there with Godflesh, Jesu, and even Pink Floyd. My heart was breaking at the thought this would be my last time seeing them, but I manned up, choked back my sobs, and let them finish the evening's aural assault with what turned out to be a very time-spanning and loud as hell set-list. Maybe it was because it was their final NYC show and I had psychologically psyched myself up for it, but for me I think that was the best I've ever seen Isis perform. From start to finish, the set was flawless. For me, their performance was nothing short of triumphant and was the perfect send off for fans like me.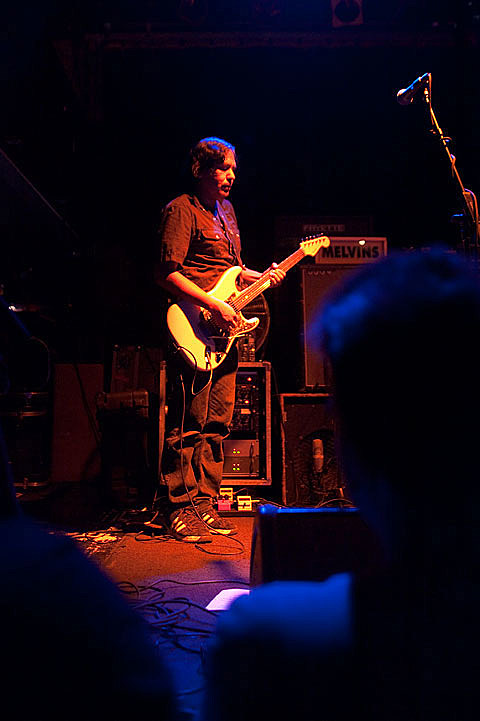 Melvins Live - Music Hall of Williamsburg 6/19/2010

Melvins - "Civilized Worm" @ Music Hall of Williamsburg 6/19/10

Isis: "In Fiction" - Live at the Music Hall of Williamsburg, 6/19/2010

Isis Live at the Music Hall of Williamsburg, 6/19/2010

Isis setlist
1. From Sinking
2. Not In Rivers, But In Drops
3. Holy Tears
4. Threshold Of Transformation
5. Collapse And Crush
6. Ghost Key
7. So Did We
Encore:
8. In Fiction
9. The Beginning And The End
ISIS - 2010 TOUR DATES
Jun 21 2010 Paradise Rock Club w/ Melvins Boston, Massachuse, US
Jun 22 2010 Port City Music Hall w/ Cave In Portland, Maine , US
Jun 23 2010 Club Soda w/ Cave In Montreal, Quebec , CA