it was all about the girls @ Lincoln Center's 2011 Ponderosa Stomp (pics & review)
Jacob Blickenstaff
On Saturday (7/30), Lincoln Center Out of Doors in partnership with the Ponderosa Stomp, put on a remarkable day of music and music history under the name of "She's Got The Power, a Girl Group Extravaganza." Within its 10 (free) hours, the event included a 3-part, 4-hour panel of "Girl Talk" that presented Lesley Gore, members of the Angels and the Exciters, Seymour Stein (co-founder of Sire Records) and many studio musicians who worked closely with (r'n'r hall of famer) Ellie Greenwich.
The concert was organized into 3 parts covering 5 hours. First was a revue of girl group singers. Arlene Smith, of the Chantels, performed magnificently from her motorized wheelchair, commanding the stage by zipping back and forth. Then there were extended sets from headliners La La Brooks of the Crystals, Lesley Gore and Ronnie Spector (the Ronettes), and finally a tribute by the evening's artists to girl-group-godmother Ellie Greenwich.
This was not your father's PBS Doo-Wop special. Although the passing of Amy Winehouse was noted by Ronnie Spector, who performed part of 'Back to Black', it was more of a (tragic) footnote to the larger spirit of survival, brilliance, toughness and female chutzpah on parade. Many performers commented both publicly and privately that the spirit of Ellie Greenwich was the guiding force of the day. As stellar performance after performance dredged up tingly globs of our collective memory, the realization grew of just how much we owe to these artists, producers and songwriters who had just as much influence on the Beatles, Stones and other British Invasion bands as did the blues.
More about the show with lots of pictures, below...

--
'Girl Talk' panel with Jiggs Sirico and Peggy Santiglia (original members of The Angels), writer Alison Fensterstock, Brenda Reid and Lillian Warren (original members of the Exciters.)
Brenda Reid tears up talking about Ellie Greenwich (songwriter, producer, singer)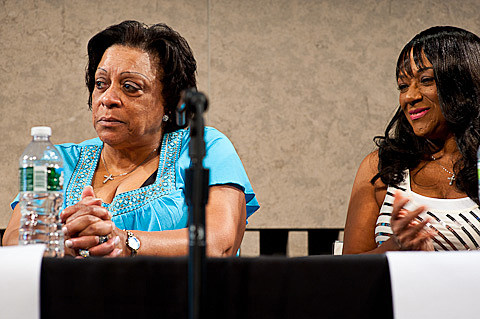 Jiggs Sirico and Peggy Santiglia (original members of The Angels)
Signing Autographs and showing footage
Lesley Gore interview with Cheryl Farber
Laura Greenwich-Weiner (Ellie's Sister) and Toni Wine
Laura Greenwich-Weiner and Jean Thomas Fox (studio sessions singer)
Ellie Greenwich panel with Lauren Onkey (Rock and Roll Hall of Fame), Jean Thomas-Fox, Mikie Harris (studio sessions singer), Paul Shaffer, Susan Collins, Seymour Stein.
Seymour Stein (cofounder of Sire Records, worked at Red Bird and King, signed the Ramones and Madonna, among many others)
Brenda Reid (of The Exciters)
Arlene Smith (of the Chantels)
Most of the day's performers sang backup throughout the entire show
0463
Louise Murray (of the Jaynettes)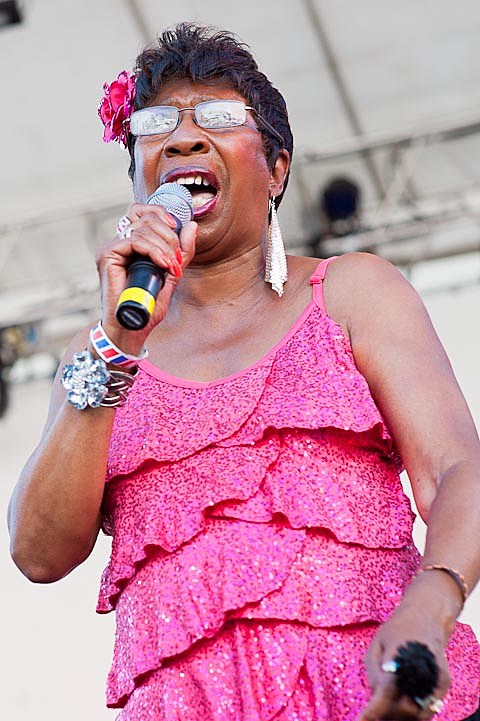 Nanette Licari (Reparata and the Delrons)
Beverly Warren (of the Brentwoods)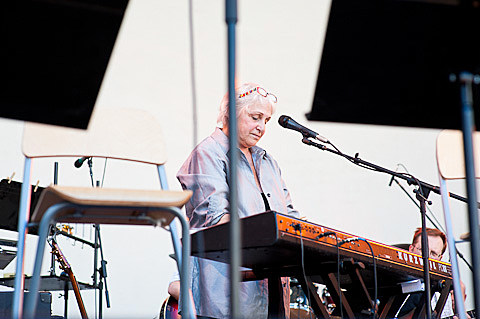 Margaret Ross (of The Cookies)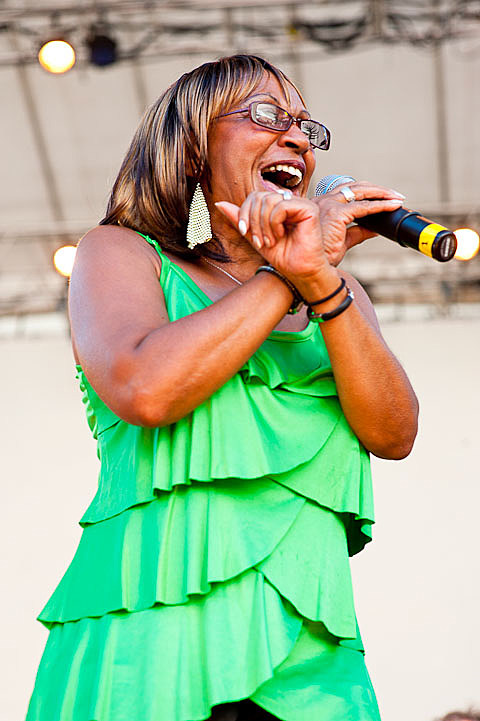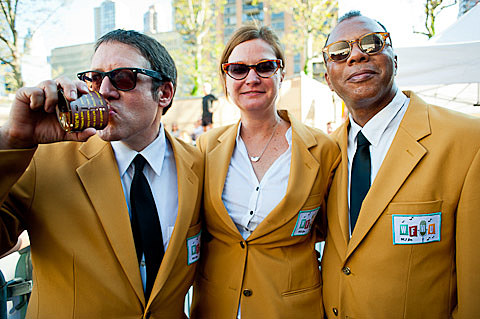 Maxine Brown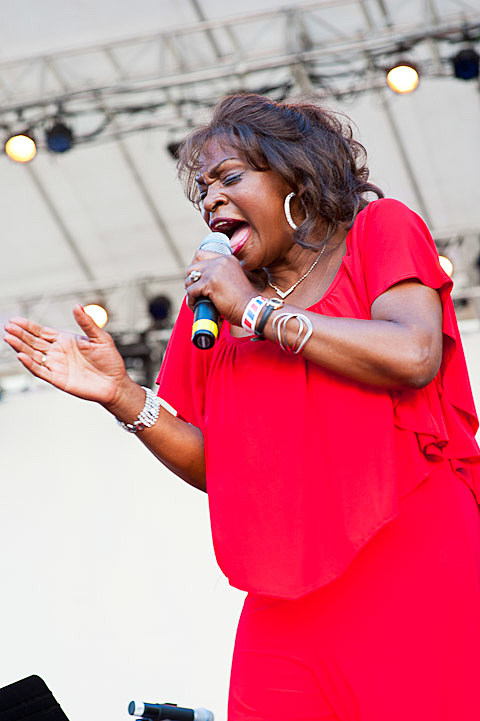 Barbara Harris (of The Toys)
La La Brooks (of The Crystals)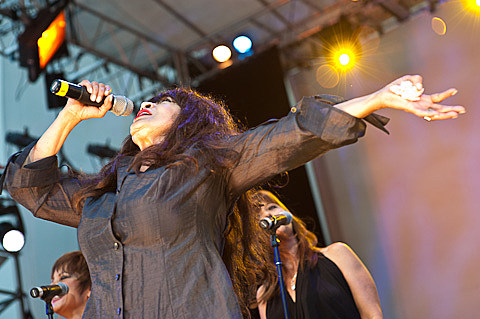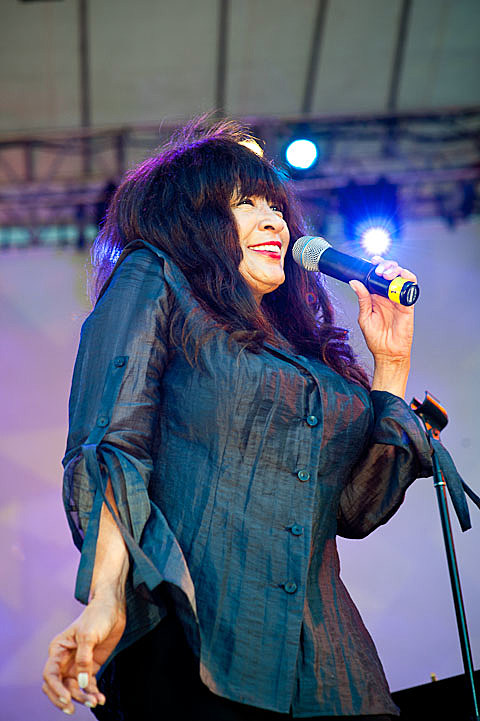 Paul Shaffer and (Little) Steven Van Zandt introduce the Ellie Greenwich Tribute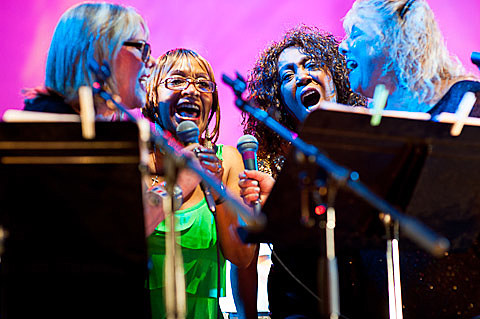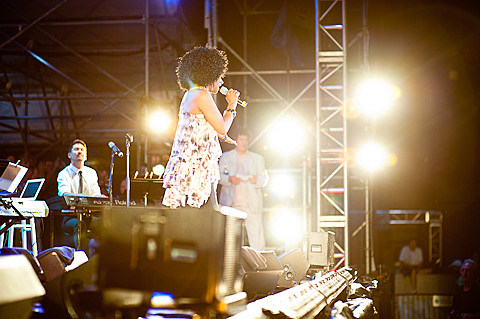 Little Steven, Lenny Kaye and Gene Cornish (of The Rascals)
Finale, joined by Maria Muldaur, Tami Lynn