Ivan Julian released an album, produced Hunx & his Punx, playing shows w/ Deniz Tek (dates)
Ivan Julian @ Bowery Electric in 2010 (more by Lori Baily)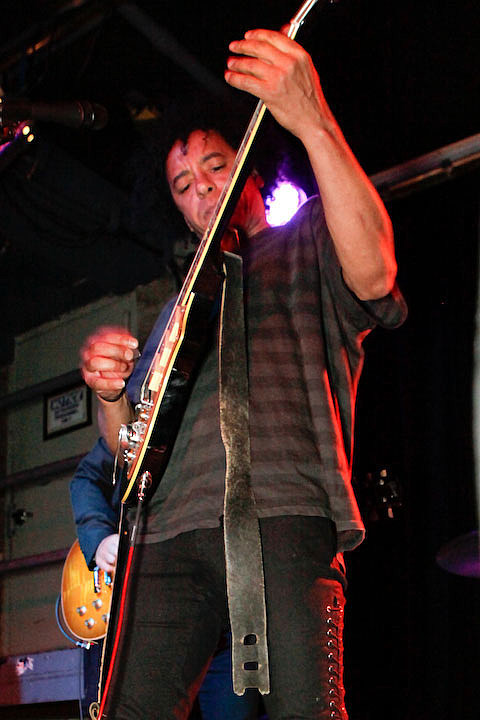 Deniz Tek, guitarist of '70s Australian punk heroes Radio Birdman, and Ivan Julian of early NYC punks Richard Hell and the Voidoids have a few upcoming shows together. Those shows include August 26 at The Bell House and August 27 at Maxwell's. Tickets are on sale now for The Bell House show and the Maxwell's show.
Ivan Julian released his first solo album earlier this year, The Naked Flame, which he performed at SXSW. Check out a video of Ivan and his band at SXSW below performing the Voidoid's classic "Love Comes in Spurts," along with The Naked Flame artwork and tracklist, and a music video for the album's title track. The album can be purchased as LP/CD/MP3 on Amazon. You can also stream the entire thing on his myspace. Ivan recently spoke to IRT about his new album, music in general, and other stuff. The guitarist, who was part of the late '70s CBGB's scene, talked about some of the more modern stuff he's into:
IRT: What are some upcoming albums we could look forward to that were recorded out of NY HED? Do you have a particular favorite album that came out of your studio? What would it be and why?

Ivan: I'm very excited about a band I produced called Hunx and his Punx from San Francisco. Their record, 'Too Young to be In Love' is out now and I'm very pleased with the results. Listen and you'll see what I mean. There's also the band Sediment Club that has an Lp that will be coming out soon. They sound like a mixture of The Voidoids meets The Bush Tetras meets The Contortions. Amazing stuff!

IRT: Do you have a favorite current spot to see music or hang out at in the LES?

Ivan: Jessie Malin's place, The Bowery Electric, it's not too big, not too small and as long as Tim is behind the board it will be a perfect sounding room as well.
Hunx & His Punx have some upcoming shows too including September 3 at Mercury Lounge September 17 at Knitting Factory.
All Ivan tour dates, videos, and 'The Naked Flame' stuff below...

--
Ivan Julian @ SXSW 2011 - "Love Comes in Spurts"

Ivan Julian - "The Naked Flame' Official Video

Ivan Julian - The Naked Flame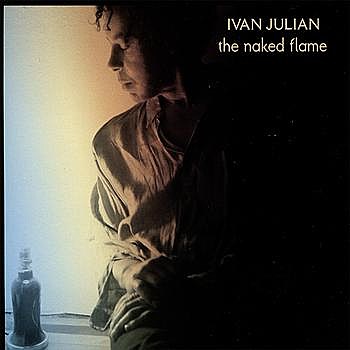 The Naked Flame Tracklist:
1. The Waves
2. A Young Man's Money
3. The Naked Flame
4. Hardwired
5. That Look
6. The Funky Beat In Siamese
7. Constricted
8. The Beat
9. Sticky
10. You Is Dead
11. Broken Butterflies
12. Godiva (Bonus)
Deniz Tek and Ivan Julian -- 2011 Tour Dates
08/26 The Bell House Brooklyn, NY
08/27 Maxwell's Hoboken, NJ
08/28 Kung Fu Necktie Philadelphia, PA