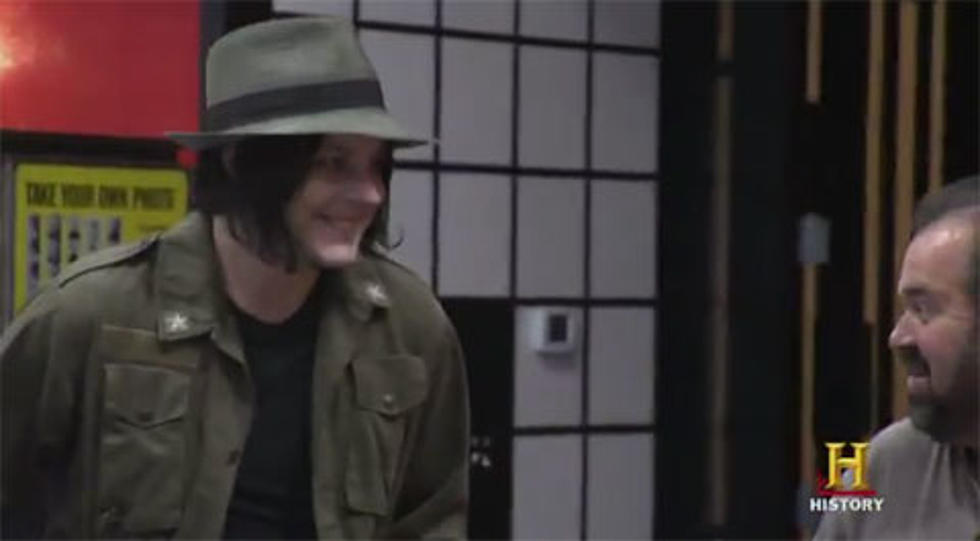 Jack White/Third Man on American Pickers tonight, releasing Tom Jones & other stuff
White will also appear on TV show American Pickers tonight (January 9th):
Jack White welcomes the crew from The History Channel's American Pickers for a rare visit to his Nashville-based Third Man Records this Monday, January 9th at 9 pm / 8pm Central (Check local listings).

Jack drives a hard bargain with the American Pickers guys, offering personal artifacts including the actual photo booth used in The Dead Weather "Hang You From The Heavens" video in exchange for one of the most "memorable" treasures ever to appear on the show.
Set your DVRs. Watch the TV commercial, and a new video featuring Jack White from the Danger Mouse-Daniele Luppi album Rome, below.
Directed by Chris Milk and Anthony Francisco Schepperd, with vocals by Jack White, the video also features Schepperd's stunning animations. The stark, mostly black-and-white images twist and morph into sometimes hideous, blood-stained figures, reminiscent of the avant-garde work of illustrator Gerald Scarfe, whose animations appeared most prominently in Pink Floyd's 1979 film The Wall. [NPR]