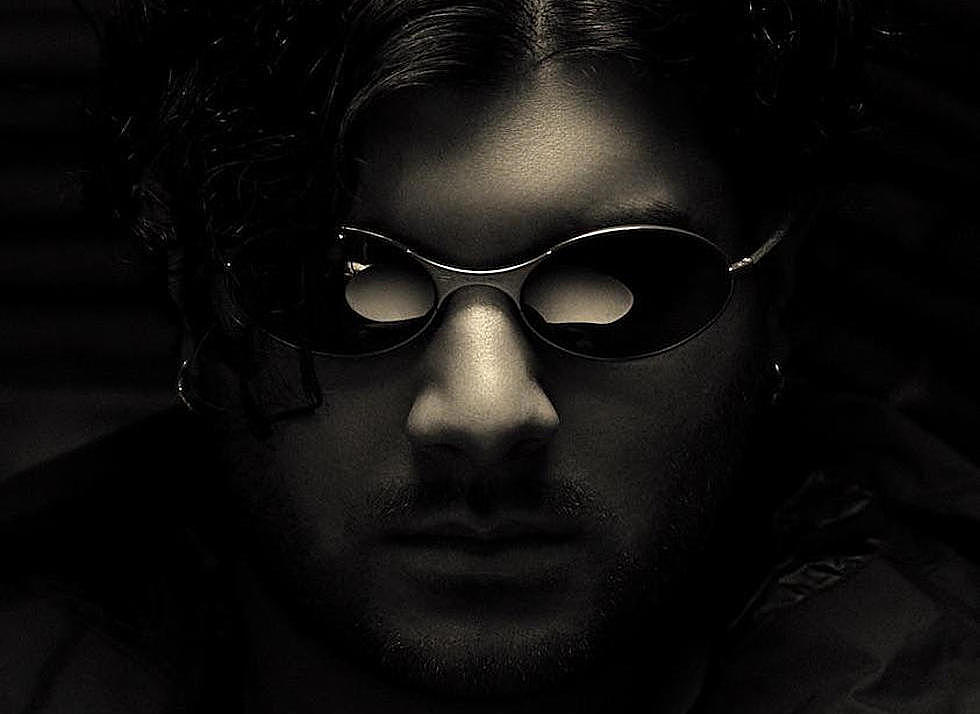 Jai Paul made his live debut at Coachella (setlist, videos)
UPDATE: Fresh off Coachella, he announced more shows, including his NYC debut NEXT WEEK, followed by two London shows in May. The only way to get tickets is via ballot.
--
Original post...
English electronic singer and producer Jai Paul made his live debut on Sunday (4/16), a show fans have been anticipating for over 10 years. Jai's last new music came out in 2019, double single "Do You Love Her Now"/"He," and the last release before that was over a decade ago--his internet-leaked LP Leak 04-13 (Bait Ones). Jai performed his catalogue (including new track "So Long") shrouded in fog, and the screens behind him aired psychedelic visuals rather than close-ups of him.
Given that it was his first-ever show after roughly a decade of inspiring cult fandom, and at such a high profile event, it was a surreal and magical thing to witness but reviewers did comment on his lack of stage presence. For Pitchfork's Best of Coachella roundup, Paul A. Thompson wrote:
There was not a word of between-song banter, and even the way he held the microphone as he moved across the stage looked slightly unnatural. But by design or otherwise, his voice hit exactly the same pocket in the live mix as it does on the leaked-then-codified versions of the Bait Ones songs, which is to say: slightly buried, a falsetto poking its head around the corner. Backed by brother A.K. Paul and collaborators Fabiana and Rocco Palladino, he ran through songs from the most famous .zip file of the 2010s, plus the double single that accompanied its official release, and an imposing, somewhat sinister unreleased track called "So Long." Paul remaining just beyond arm's reach heightened the surreality of the moment; he seemed as much as ever like a figure from the collective imagination.
Carolyn Droke noted for UPROXX that "it was clear he had some understandable nerves" and that he "didn't address the crowd during his set or try to hype up the audience," and Adrian Horton wrote for The Guardian that his voice often sounded drowned out by the music: "In person, the magnetic discordance of Paul's production rendered live all but drowned out his voice, to the point where it was hard to know, at times, if he was even singing. Was the mic not turned up enough? Was he not singing loud enough? Did he want it to sound this way? It's impossible to say. Another point for mystique."
Prior to Coachella, Jai posted a message to fans on Reddit, saying, "this weekend I'm gonna be playing my first ever live show and Im not gonna lie I am absolutely shitting it 😆 Anyway just wanted to acknowledge the real heads over here and let u lot know how much I appreciate you lot sticking it out with me for all this time. Hopefully it's all gonna be worth it." In addition, Jai Paul dropped Leak 04-13 (Bait Ones) on vinyl for the first time, nearly 10 years to the day after it was initially leaked.
Check out videos from Jai Paul's debut set, plus his full setlist, below.
Setlist: Jai Paul at Coachella, 4/15/2023 (via)
Higher Res (Big Boi song)
He
Crush (Jennifer Paige cover)
100,000
So Long (new song)
Chix
All Night
Do You Love Her Now
Jasmine
BTSTU
Str8 Outta Mumbai