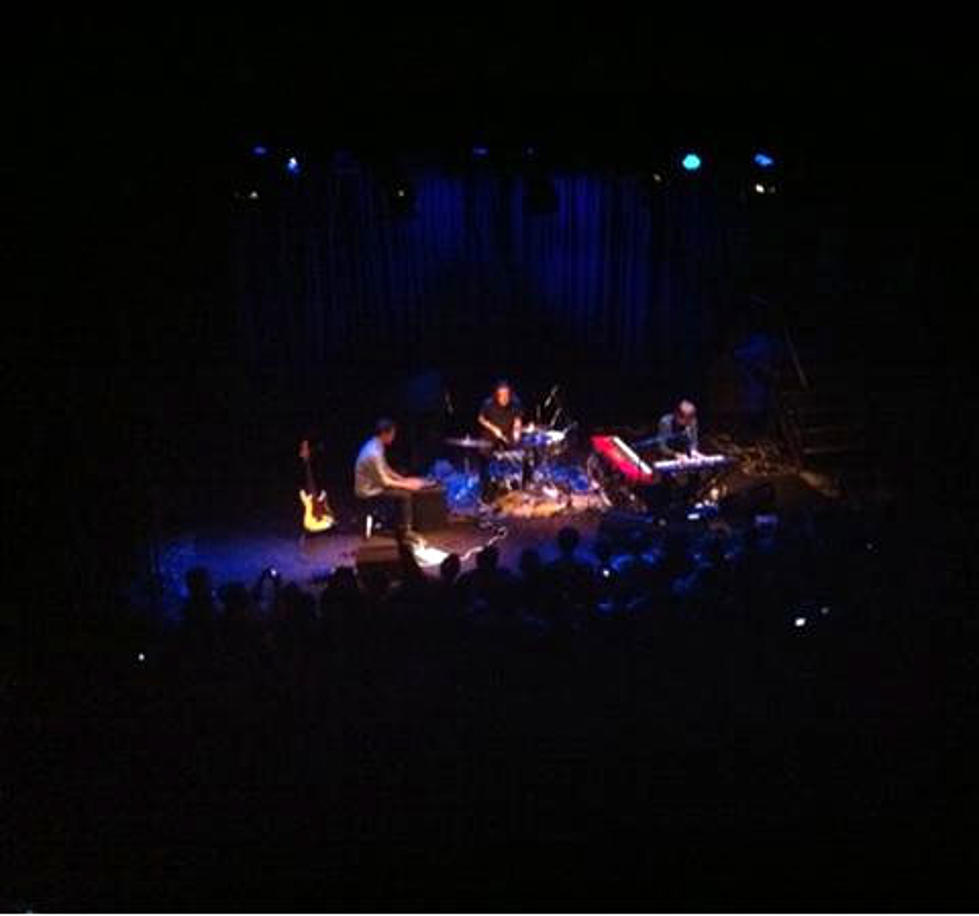 James Blake made his US debut @ Music Hall of Williamsburg
"James Blake concert was beyond words. He's doing something uniquely powerful. Confirmed for me that he is the artist of 2011." - Jakob Dorof
"whoaa that is bjork up in this james blake concert. would take a picture but it wouldnt matter. bitch is wearing a lace veil!" - Andrew
"Oh, hi," said a timid James Blake as he sat down behind his keyboard to make his US debut for a very approving crowd at Music Hall of Williamsburg. Blake, accompanied by a guitarist and drummer, quickly captured the audience with his distinct brand of electronica that wavers between delicate arrangements and venue-shaking bass drops. The set largely consisted of material off of his debut full length, including fan-favorites "The Wilhelm Scream," "I Never Learnt To Share," and his compelling cover of Feist's "Limit To Your Love." The most impressive part of the night, however, was the audience's reaction to the album's two-part epic; "Lindisfarne." The song's silent passages commanded the entire venue to follow suit, literally making it possible to hear a pin drop between Blake's sparse melody lines. After James Blake and his band left the stage, Blake came back on by himself for a much deserved encore, and performed his piano/vocal rendition of Joni Mitchell's "A Case Of You."
This is not the last America will be seeing of James. He's appearing at SXSW this week before returning to Europe for a number of dates in late March and April, and will be back in May for a proper US tour including sold out shows at Bowery Ballroom and Le Poisson Rouge.
The show was opened by the trippy, trancey duo Ford & Lopatin, who were joined on stage by Prefuse 73. Ford & Lopatin will also be at SXSW.
A video of the encore is below...

--