Jandek schedules dates, playing 2 Brooklyn shows this month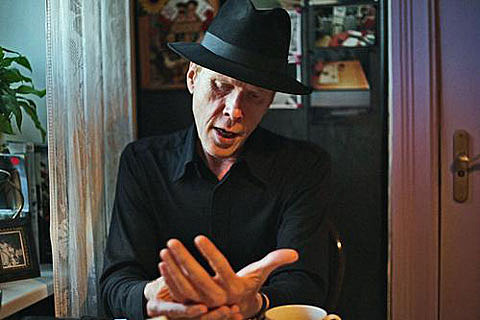 Prolific outsider musician Jandek (aka Sterling Richard Smith) is playing a few rare shows this year including two in Brooklyn this month. He plays Vaudeville Park on March 23 and March 26. He'll be joined at both shows by Rachelle Lalonde (vocals), Ian M. Colletti (classical guitar, harp, violin, vocals), and Valerie Kuehne (cello, vocals). The 3/23 show will be filmed for ESP TV. Advance tickets for both shows are on sale now. They'll probably sell out, but if they don't, you can buy them with cash only at the door.
Jandek's most recent release is the live double album, Indianapolis Saturday. Ordering info for this album and many of his others at Corwood Industries.
All dates and some song streams below...

--
Jandek - "What Can I Say, What Can I Sing"

Jandek - "I'll Sit Alone and Think a Lot About You"

Jandek -- 2012 Tour Dates
3/23 Vaudeville Park Brooklyn, NY
3/26 Vaudeville Park Brooklyn, NY
4/1 Big Star Bar Houston, TX
4/21 St. Margaret's Church, Whalley Range Manchester, England
6/15 Salvage Vanguard Theater Austin, TX