Jane's Addiction played Terminal 5 (pics, video, setlist)
Jane's Addiction played their first concert in NYC in a really long time on Monday night (7/25). The reunited band did hit NJ and Long Island as part of their 2009 tour with Nine Inch Nails, but not NYC proper, not to mention not at a venue as small as Terminal 5 where this one took place.
Unlike in 2009 though, original bassist Eric Avery is not playing with them anymore. His return to form the complete original lineup was shortlived. Chris Chaney was back on bass for the show along with original members and reality TV stars Perry Farrelll & Dave Navarro and original drummer Stephen Perkins. TV on the Radio's Dave Sitek is playing bass on, and helping produce, a new album. I didn't notice him anywhere though, but maybe he was in the house.
Jane's played a 12-song set (encore included) including classics and hits like "Ocean Size", "Three Days", "Been Caught Stealing", "Stop!", and crowd favorite "Mountain Song" which spawned the most moshing and ended with the loudest applause. They also played "Just Because," off their first reunion album, and new track "Irresistible Force," off the upcoming album The Great Escape Artist. When the band returned for an encore, they played the great "Jane Says" acoustic at the front of the stage, complete with bongos, though everyone's attention was mostly on the massive amounts of confetti, regular balloons, and balloon animals that were falling from the ceiling. Two scantily clad female dancers, on stage for parts of the show, added to the glam of it all. The show probably could have been a bit longer, but it was free (and they got their footage).
More pictures, videos, and the setlist from the show, with more dates, below...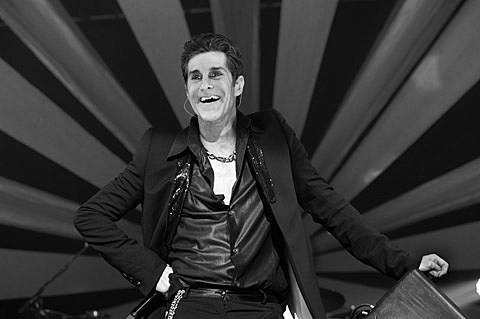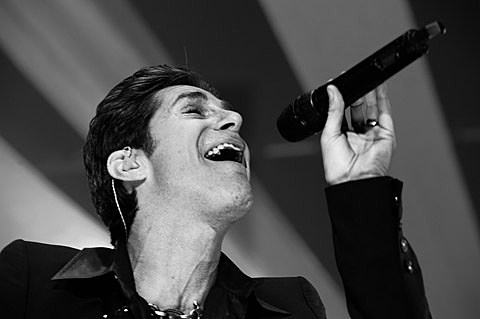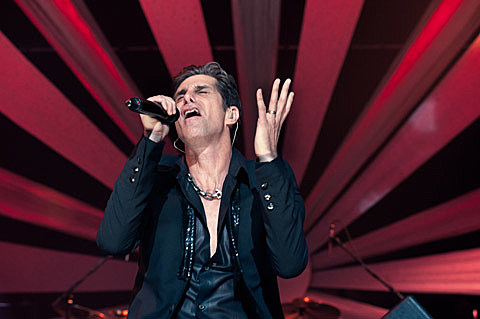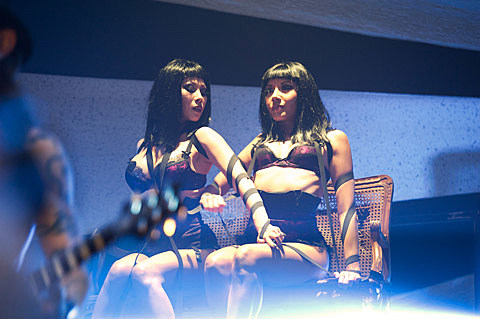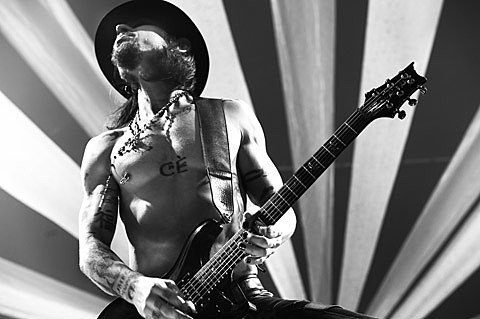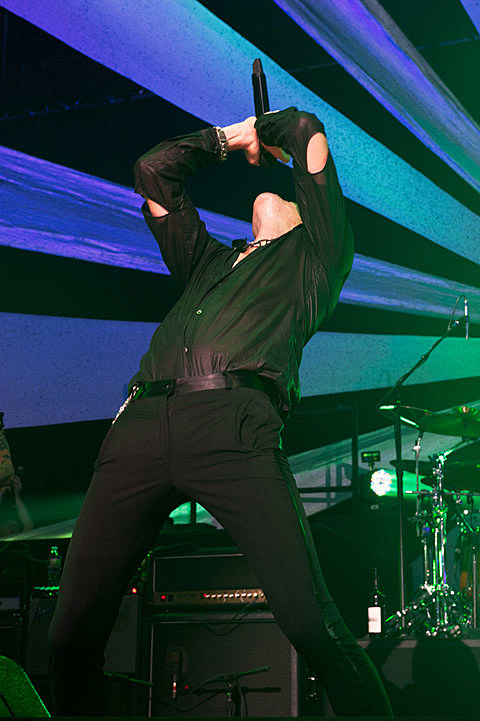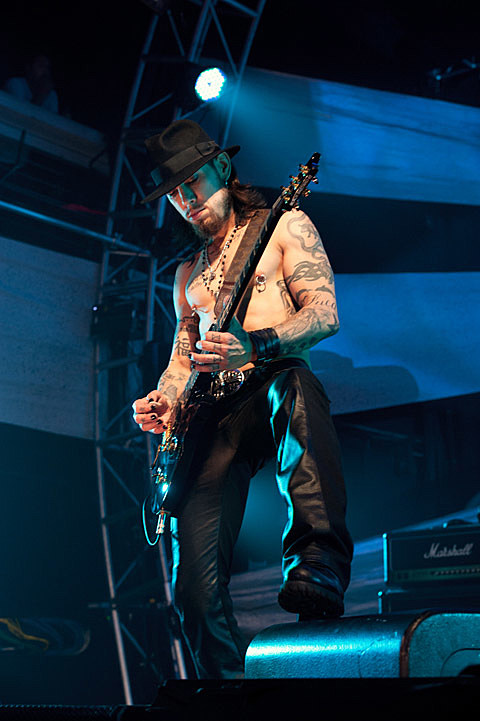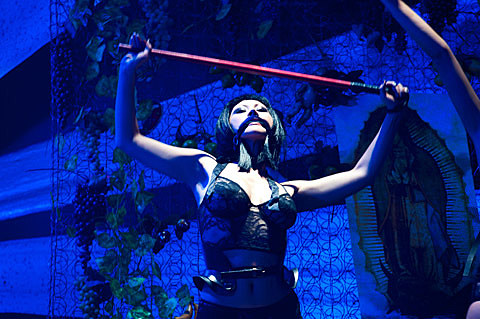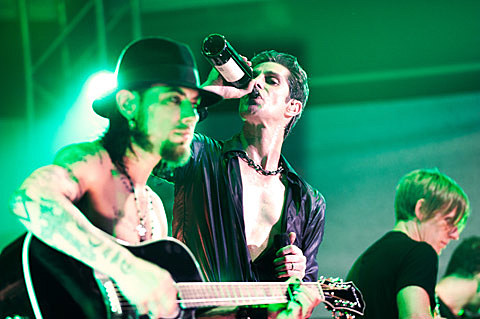 Jane's Addiction - Ocean Size

Setlist:
Whores
Ain't No Right
Just Because
Ted, Just Admit It...
Been Caught Stealing
Irresistible Force
Up the Beach
Ocean Size
Three Days
Mountain Song
Stop!
----
Jane Says
----
Jane's Addiction --- 2011 Tour Dates
7/29 Queensland, Australia Splendour In The Grass - Woodfordia
8/19 Kansas City, KS LIVESTRONG Park
8/20 Calgary, Canada Fort Calgary
8/27 Reading, United Kingdom Reading Festival
8/28 Leeds, United Kingdom Leeds Festival
8/30 London, United Kingdom KOKO
9/1 Tel Aviv, Israel Tel Aviv Fairgrounds
9/4 Edmonton, Canada Sonic Boom Festival
9/23 Las Vegas, NV MGM Grand Garden Arena
10/14 Pensacola, FL DeLuna Fest