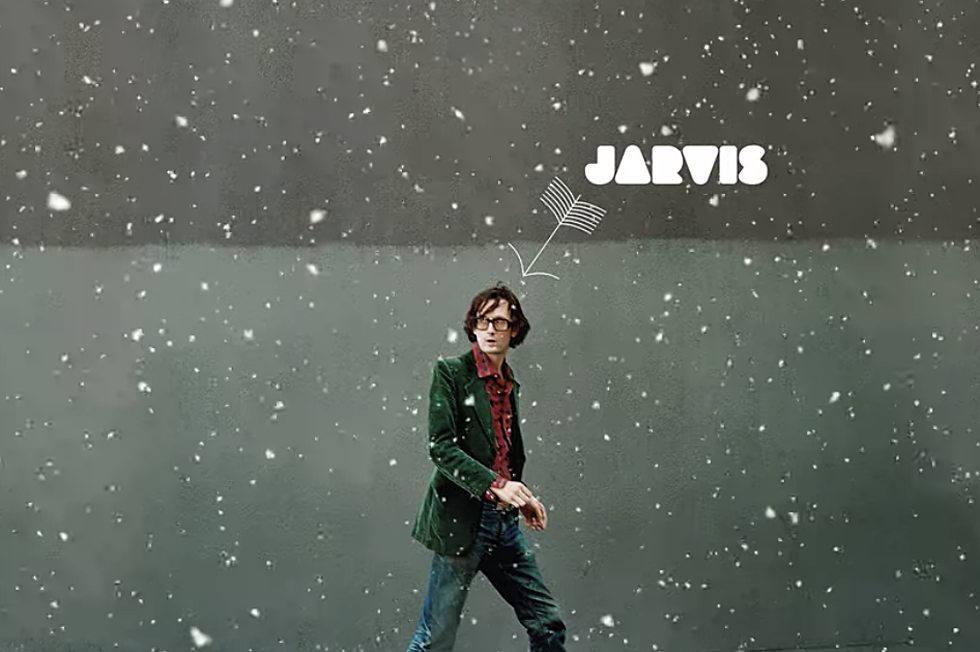 Jarvis Cocker shares new version of "C*nts are Still Running the World"
Jarvis Cocker's 2006 song "Running the World," originally a hidden bonus track on his solo debut and the end credits song to Children of Men, has been thrust into the spotlight after the Tory landslide UK election last week. The song's unfortunately evergreen lyrics -- "If you thought things had changed, friend, you'd better think again / Bluntly put, in the fewest of words, cunts are still running the world" -- feel especially right in 2019 and there's a #jarvis4xmas campaign in the UK to try and get it back in the charts and hopefully end up this year's Christmas #1. Jarvis has said "I'm so proud that people have chosen the song as a means of protest against the social, political & environmental situation we find ourselves in," adding "These are cold, hard times but initiatives like this campaign make me feel all warm & hopeful inside. Christmasy even."
Meanwhile, Jarvis has just released a new string-laden version of "Running the World" he recorded with Kaiser Quartett. Says Jarvis, "About a month ago the Kaiser Quartett sent me a recording of their arrangement of 'Running the World' & asked if I'd consider singing on it. So I did. The song will feature on one of their upcoming record releases but - given the current campaign - we thought you might like to get a sneak preview right now." You can listen to that and the original version (both are great) below.
All digital sales of "Running the World" go to the Shelter homeless charity organization.
Fans should have more Jarvis material to look forward to in 2020 with his current JARV IS project.