Javelina teamed w/ Whores, Tiger Flowers & Psychic Teens at Saint Vitus (pics)
Gregory R. Cristman
words by BBG, photos by Greg Cristman
Javelina @ Saint Vitus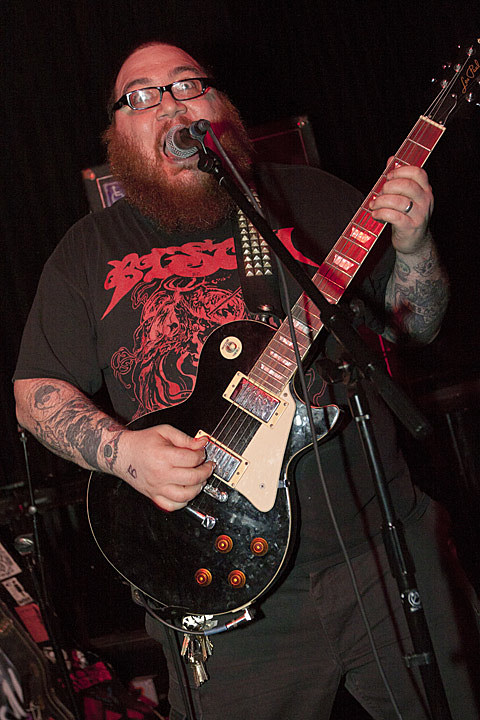 Javelina, Tiger Flowers, and Psychic Teens hopped on for the Brooklyn date of noise-rock team Whores' East Coast tour at Saint Vitus on Wednesday (1/4). Pictures from the show are in this post.
Whores recently released their new EP on vinyl via Brutal Panda and you can get your copy via the label, as well as copies of Javelina's last LP too.
Tiger Flowers, who also played ABC No Rio on Saturday, play again at Lit Lounge with Enabler and Brickeater on Monday (1/9).
More pictures from Saint Vitus and a few album streams below...

--
Psychic Teens
Tiger Flowers
Whores
Javelina