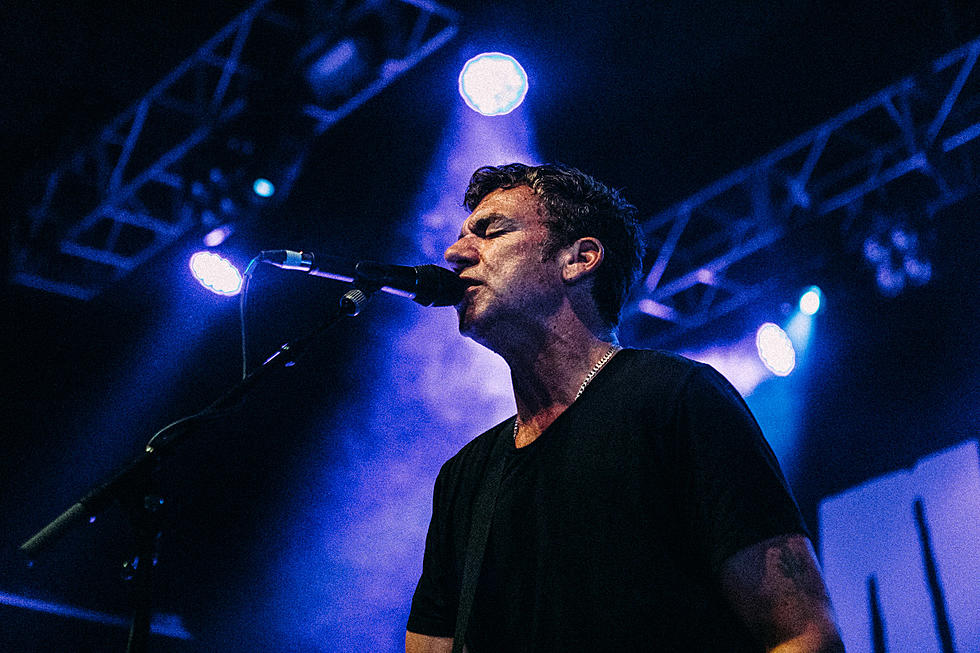 Jawbreaker add fourth and final 'Dear You' show in NYC + more dates (tickets on sale now)
photos by Christopher Jesse Juarez
Jawbreaker's Dear You anniversary tour continues to quickly sell out, and now they've added a FOURTH (and final) NYC show happening April 30 at Irving Plaza, directly after the previous three, which are all sold out. Like the 4/29 show, this one's with The Linda Lindas, Shellshag, and comedian Chris Gethard. Tickets go on presale at 6 PM today, using the code JETBLACK.
UPDATE (1/21): Jawbreaker also now added a fourth and final Chicago show with Built To Spill and Smoking Popes, and a second Denver date with Descendents, Face To Face, and Samiam.
UPDATE 2 (1/22): Third LA show added for April 3 at The Wiltern. It's with The Linda Lindas and an unannounced special guest (night one is with Best Coast and night two is with Face To Face). Who do you think it is?
Tickets for all dates here. Updated dates are listed below...
Jawbreaker -- 2022 Tour Dates
3/18/22 - Seattle, WA @ Showbox SoDo *$
3/19/22 - Portland, OR @ Roseland Theatre *$
3/24/22 - San Francisco, CA @ The Fillmore *
3/25/22 - San Francisco, CA @ The Fillmore *
3/26/22 - San Francisco, CA @ The Fillmore *
4/1/22 - Los Angeles, CA @ The Wiltern ^
4/2/22 - Los Angeles, CA @ The Wiltern !
4/3/22 - Los Angeles, CA @ The Wiltern @
4/7/22 - Denver, CO @ Fillmore Auditorium #
4/8/22 - Denver, CO @ Fillmore Auditorium #
4/13/22 - Chicago, IL @ House of Blues %
4/14/22 - Chicago, IL @ House of Blues %
4/15/22 - Chicago, IL @ House of Blues %
4/16/22 - Chicago, IL @ House of Blues %
4/27/22 - New York, NY @ Irving Plaza &
4/28/22 - New York, NY @ Irving Plaza &
4/29/22 - New York, NY @ Irving Plaza +
4/30/22 - New York, NY @ Irving Plaza +
* - w/ Jawbox and Team Dresch
^ - w/ Best Coast and The Linda Lindas
! - w/ Face To Face and The Linda Lindas
@ - w/ special guest TBA and The Linda Lindas
# - w/ Descendents, Face to Face, and Samiam
% - w/ Built to Spill, Smoking Popes, and Irene Tu
& - w/ The Linda Lindas, Worriers, and Chris Gethard
+ - w/ The Linda Lindas, Shellshag, and Chris Gethard
$ - w/ Kyle Kinane