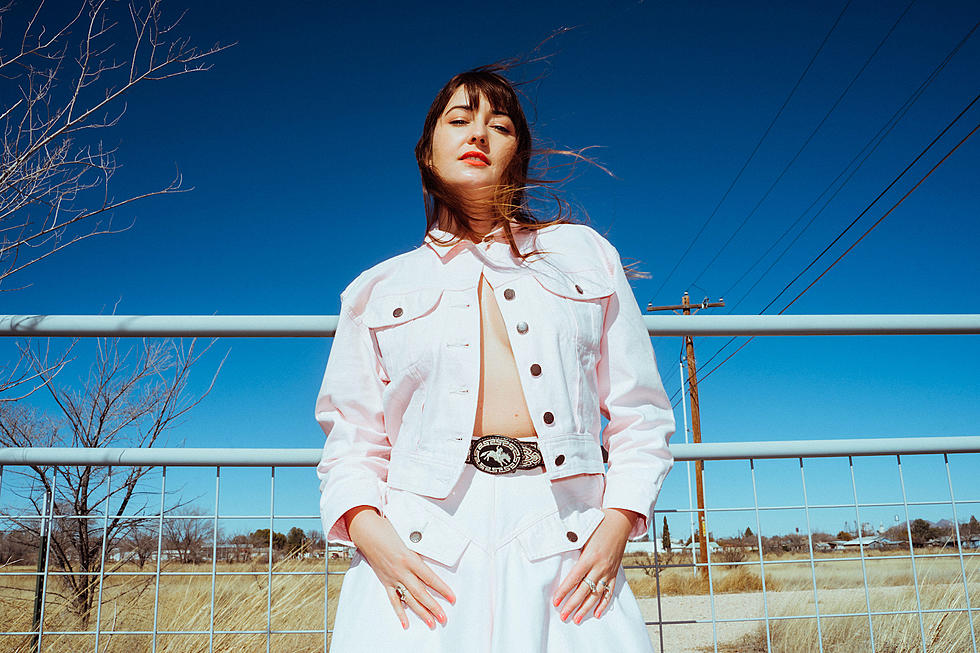 Jess Williamson announces new album & tour, shares "Hunter"
photo by Jackie Lee Young
Singer/songwriter and multi-instrumentalist Jess Williamson has announced a new album, Time Ain't Accidental, due out on June 9 via Mexican Summer (pre-order). It's her first solo album since 2020's Sorceress, and also follows I Walked With You A Ways, the 2022 album she and Katie Crutchfield released as Plains. (Brad Cook produced both the Plains album and Jess's new LP). The first glimpse at Time Ain't Accidental is new single "Hunter," a candid country ballad dashed with piano and lap steel. Jess says:
If you've been ghosted, if you've chased after an unavailable person, if you've been given crumbs when you need a full meal, 'Hunter' is a song for you. I wrote it during a time when I was heartbroken over a breakup and experimenting with dating in Los Angeles. That era felt like being thrown to the wolves, but it helped me to see myself and what I really wanted more clearly. This song is an anthem for the true lovers out there, anyone who is hunting for the real thing.
Check out the music video for "Hunter" and the album art and tracklist for Time Ain't Accidental below.
Jess has also announced a summer tour, kicking off in her native Nashville and ending in her new home city, Los Angeles. See all dates below.
Jess comes to Brooklyn on May 23 and 24 at Union Pool. Tickets go on sale soon.
TIME AIN'T ACCIDENTAL TRACKLIST
1. Time Ain't Accidental
2. Hunter
3. Chasing Spirits
4. Tobacco Two Step
5. God in Everything
6. A Few Seasons
7. Topanga Two Step
8. Something's In the Way
9. Stampede
10. I'd Come to Your Call
11. Roads
JESS WILLIAMSON -- 2023 TOUR DATES
5/19 - Nashville, TN @ The Basement
5/20 - Nashville, TN @ The Basement
5/23 - Brooklyn, NY @ Union Pool
5/24 - Brooklyn, NY @ Union Pool
5/26 - Woodstock, NY @ Levon Helm Studios
5/27 - Toronto, ON @ The Monarch Tavern
5/28 - Pittsburgh, PA @ WonderWorks Music & Arts Festival
5/30 - Indianapolis, IN @ Hi-Fi
5/31 - Chicago, IL @ Judson & Moore
6/1 - Chicago, IL @ Judson & Moore
6/2 - Spring Green, WI - Shitty Barn Sessions
6/3 - Minneapolis, MN @ Turf Club
6/5 - Milwaukee, WI @ The Back Room @ Colectivo
6/6 - Davenport, IA @ Raccoon Motel
6/8 - Dallas, TX @ The Sundown
6/9 - Austin, TX - Continental Club
6/10 - Austin, TX - Continental Club
6/17 - Los Angeles, CA - Zebulon