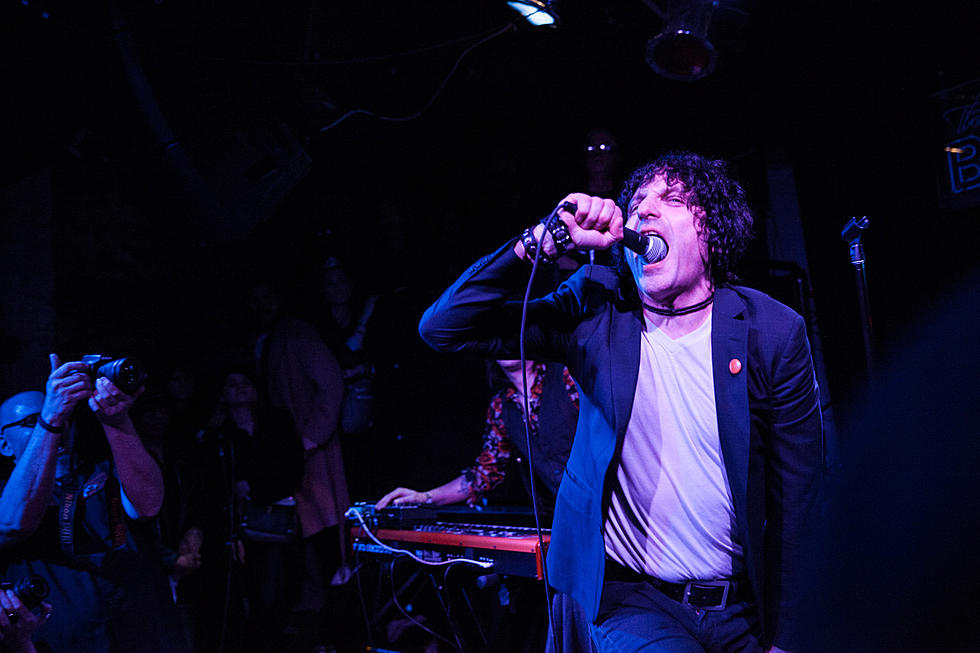 Jesse Malin talks COVID-19 as a club-owner & musician: "very few venues are going to be able to survive"
Jesse Malin at his club Bowery Electric in 2018 (photo by Stephanie Augello)
Jesse Malin is a Downtown NYC fixture, as both solo artist and D Generation frontman, and as a club owner (he currently oversees Bowery Electric, Berlin, Niagara and Lola). In that regard, his perspective on COVID-19 is a little unique, and in a new essay in Rolling Stone, he talks about what he, as a musician and part of the nightlife scene, has been going through since COVID-19 hit.
"Very few venues are going to be able to survive being closed this long," he writes. "And even if they can brave the financial shit storm and eventually reopen, it would be close to impossible to pay the bills at the 25–50% capacity, let alone pay the artists what they require." Malin adds, "We need real financial help from the federal government, like they just did in Britain with the $2 billion dollar bailout. The government needs to acknowledge that the arts are essential to our culture, community and growth."
Malin talks about having his tour cut short, with 100 shows still to go this year (including Glastonbury), flying back from England right as the pandemic was taking hold in mid March, and how he started a livestream series, "The Fine Art of Self Distancing," which now includes socially distant shows shot at his club Bowery Electric and sometimes virtual guest appearances from folks like Lucinda Williams, Debbie Harry, Brian Fallon, Jim Jarmusch, and Fred Armisen.
He's also let other bands rehearse and do livestreams from Bowery Electric. "Even though it's only a small fraction of the money these venues and artists would normally make, it keeps the bands going and lets the world know that we're still alive. With a lack of human touch and limited connection, music is the heartbeat so many of us still need," he writes in Rolling Stone.
Though he notes that he's "lived through blackouts, wars, serial killers, and the horror of September 11th," he's "never seen anything like this," but ends things on a hopeful note. "We must stick together. It's a time to sit tight, but not sit still. We're finding ways to overcome and make something positive out of all this."