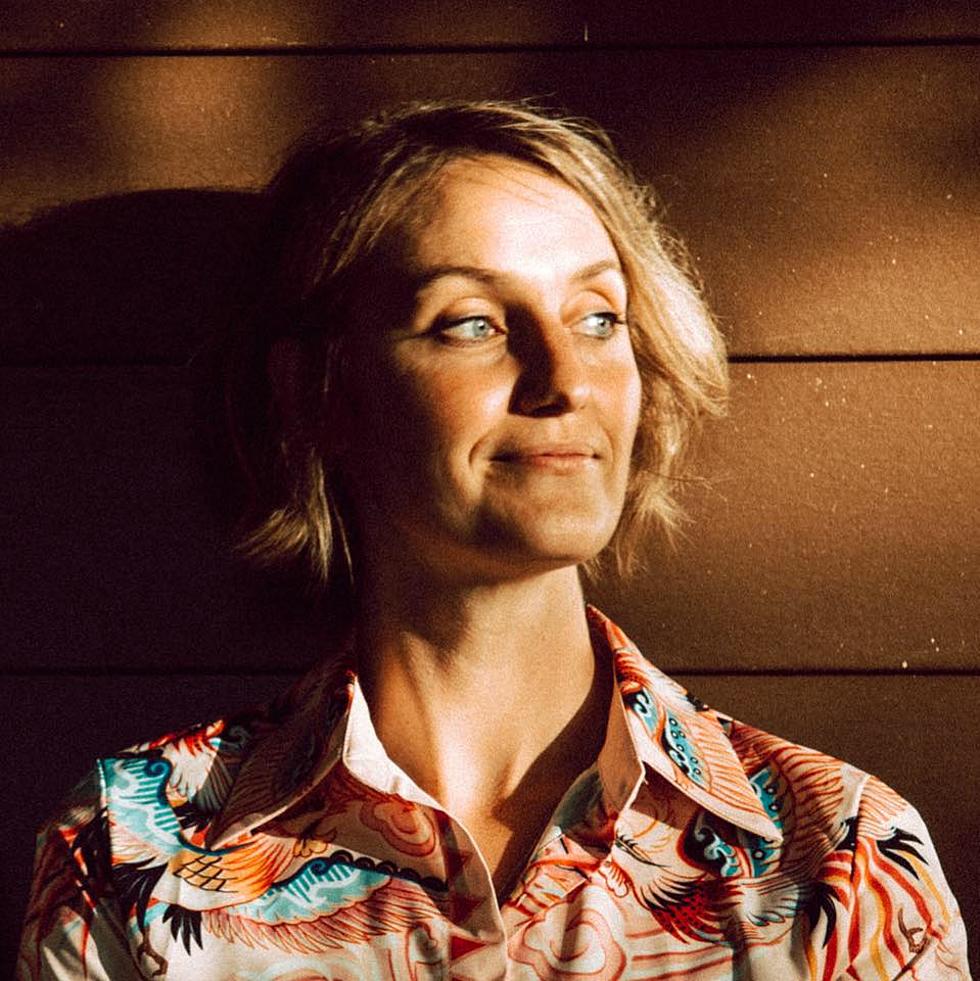 Joan Shelley and her band tell us what they're listening to on tour
part of a Mickie Winters photo
The tour is about to come to the Northeast this week for shows in Philly, Brooklyn (Park Church Co-Op on 11/14), Boston, Woodstock, and more, and ahead of those shows, we asked Joan and her bandmates -- including Nathan Bowles, Nathan Salsburg, Anna Krippenstapel, and Jake Xerxes Fussell, the latter of whom is also opening the upcoming November shows -- what music they've been listening to on tour, and they sent a list of five songs with some commentary on each one. Check out their list right here:
WHAT JOAN SHELLEY (AND HER BAND) ARE LISTENING TO
Rashaan Roland Kirk - "Black Root"
Picked by Joan Shelley who says: This song captures the wild little moving spirit that traveling has and requires.
Lal Waterson - "At First He Starts"
Picked by Joan Shelley and Nathan Salsburg, the latter of whom says: Lal's "Bed of Roses" is a favorite travel record - comforting, transporting, vaguely menacing, disorienting. "At First She Starts" is my favorite on it.
Lucinda Williams - "Passionate Kisses"
Picked by Anna Krippenstapel. The band says: Anna was asleep and we were going to make up that she had told us she thinks this is a good tour song but then she woke up and said: "It's a good tour song."
Percy Grainger - "Molly On the Shore" (version from Percy Grainger plays Percy Grainger)
Picked by Jake Fussell, who says: Nathan Salsburg first played me this song by the English folklorist-song collector-composer Percy Grainger on his 78-rpm machine and I really liked it.
Hiroshi Yoshimura - "The Sea In My Palm"
Picked by Nathan Bowles, who says: This song plays in my head those days on tour when I get to get out and explore a place.
Joan Shelley -- 2019 Tour Dates
11/13 - Philadelphia, PA - Boot & Saddle *
11/14 - Brooklyn, NY - Park Church Co-Op
11/15 - Boston, MA - Cafe 939
11/16 - Woodstock, NY - Colony *
11/17 - Rochester, NY - Bop Shop Records *
11/19 - Toronto, ON - Drake
11/20 - Ann Arbor, MI - The Ark *
12/4 - St. Paul, MN - Turf Club #
12/6 - Sheboygan, WI - Paradigm Coffee #
12/6 - Stoughton, WI - Stoughton Opera House #
12/7 - Milwaukee, WI - Collectivo Coffee #
12/8 - Chicago, IL - Old Town School of Folk #
12/13 - Louisville, KY - Bomhard Theater *
* w/ Jake Xerxes Fussell
# w/ Daughter of Swords