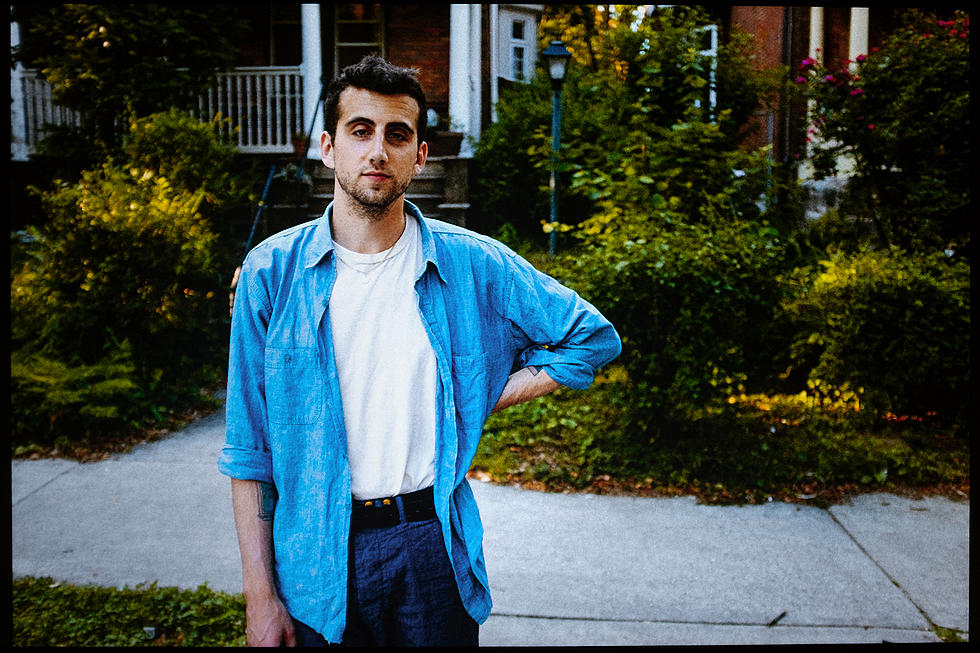 Joe from Cymbals Eat Guitars is Empty Country; two songs out now (one ft. The Wrens)
photo by Sam Ray
Cymbals Eat Guitars appear to be on hiatus (their Twitter bio reads "2007-2017") but frontman Joseph D'Agostino now has a new project called Empty Country, and he just announced that he'll release his debut album on Tiny Engines in 2020. Ahead of that though, he just shared his debut two-song single, "Ultrasound" / "Jets." And making it even more exciting, "Ultrasound" features Charles Bissell of The Wrens, who has had a collaborative relationship with Joe for a while now. That song also features Joe's wife Rachel. Here's more:
When talking about the track "Ultrasound" Joe says, "My sister-in-law Robin was diagnosed with stage 4 breast cancer in the summer of 2015. She is now NED (No Evidence of Disease!) and has been for more than three years. But whenever my wife Rachel goes in for her biannual examination and has imaging done, we are always pretty on-edge, to say the least. This song is about a bleak and scary week in January 2018 while we were waiting on a biopsy report following a suspicious-looking ultrasound. It features two of my heroes: Rachel on the high harmony and Charles Bissell of The Wrens on the low harmony."

As for "Jets" Dagostino says, "It's about tripping acid on Block Island in the summer of 2018, and about the end of civilized society. FDT!"
Both songs are great, and you can hear them below.
Purple Mountains' (aka The Silver Jews' David Berman) great self-titled debut album is out now, and his tour also includes NYC shows at Murmrr Theatre on 8/31 with Jeffrey Lewis (sold out) and 9/1 with Herman Düne (tickets).
Update: Sadly, just hours after this post went live, it was reported that David Berman passed away. Joe D'Agostino was one of the many artists to pay tribute to him. He penned a lengthy tribute for Pitchfork, which reads in part: "I was looking forward to re-meeting him in person this weekend when I was set to open a couple of his tour dates. I was looking forward to giving him a big hug and thanking him for everything. Everything. Dave was a good man, a good friend, and one of the greatest artists the world has ever known. I'll miss him forever."