Joey Bada$$, Flatbush Zombies, The Underachievers, Ab-Soul, A$AP Ferg & more celebrated Steez Day in Central Park (pics)
Joey Bada$$ / Flatbush Zombies / Underachievers / crowd

But the night kept getting more hyped and the crowd's energy was building along with it. The Underachievers took the stage as the sun officially set, running through a slew of songs from their debut mixtape Indiegoism and their latest solo project, Cellar Door, including "Sun Through Rain" and "Amorphus." Mick Jenkins, Justine Skye, Bodega Bamz, Vashtie and 2015 XXL Freshman Raury all rolled through as Flatbush Zombies' set began to the loudest cheers of the night, while Ab-Soul and his girlfriend Yaris Sanchez hung out behind the scenes.

...But that was just the beginning; Ab-Soul then took the stage for his track "Terrorist Threats," rocking at the front of the stage with Joey going crazy beside him. The next to take the stage was A$AP Ferg, who hadn't been spotted backstage before then, who came out as the crowd erupted and asked the crowd to put their hands in the air for both STEEZ and A$AP Yams. Ferg then launched into "Work," which flowed seamlessly into "Shabba Ranks" and threw things onto another level. A moment of silence was called and Pro Era all took a knee on stage and turned to the projector behind them as a video tribute to Capital STEEZ played on screen. As STEEZ's mother, sisters, nephew and other family members watched from the side, Pro Era huddled for a moment in the middle of the stage before launching into "Survival Tactics," Joey's breakout song off 1999 that featured STEEZ and did more than anything to that point to launch Pro Era's hip-hop dreams and expose their balanced and insightful lyricism to the masses. [XXL]
In honor of the late Pro Era member Capital STEEZ, Joey Bada$$ and the rest of the Pro Era crew presented the inaugural Steez Day show in Central Park yesterday (7/7), which would have been Steez's 22nd birthday. They brought out a bunch of their talented friends, including Flatbush Zombies, The Underachievers (who just announced a new album and tour), Phony Ppl, Smoke DZA, Dyme-A-Duzin, 22 Love and SMTH, plus surprise appearances from Ab-Soul and A$AP Ferg. Later that night, a chunk of the lineup played the afterparty at Highline Ballroom, and the previous night, Joey and other friends showed up at Statik Selektah's release show at Santos. Statik was also on hand to DJ Steez Day.
More pictures of Underachievers' set here, and more pictures from the rest of Steez Day, below...

---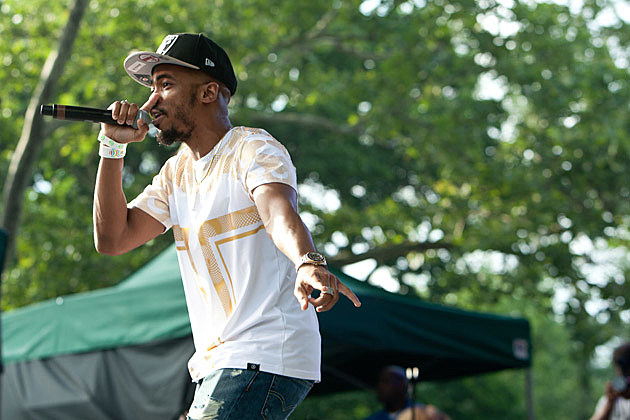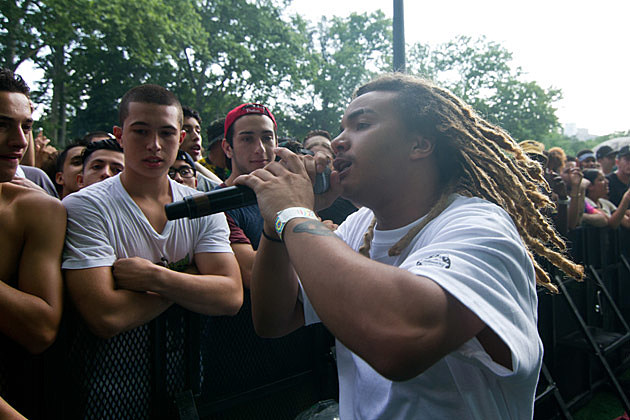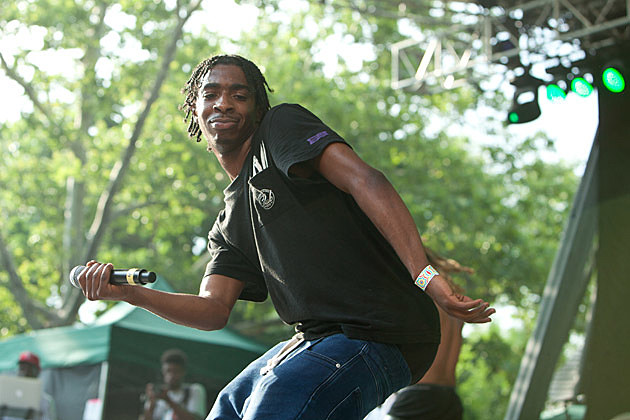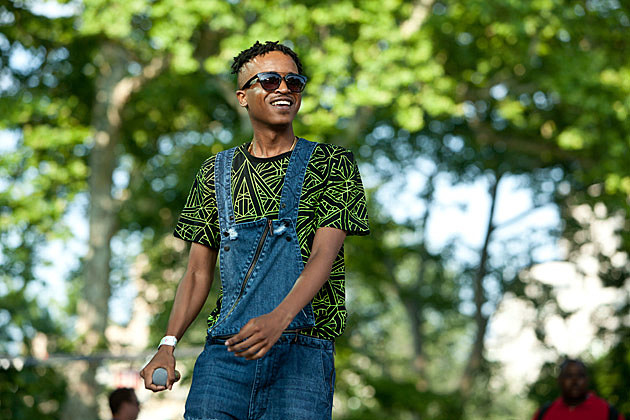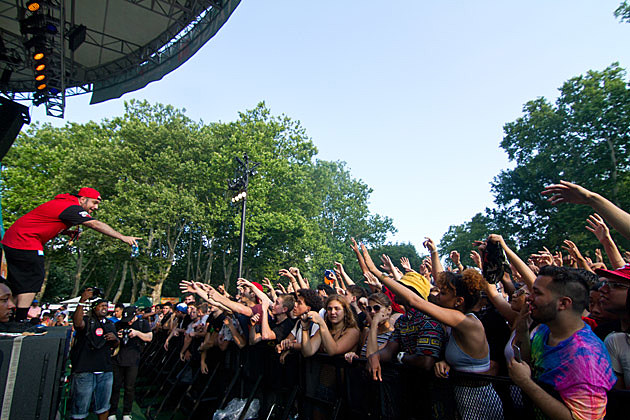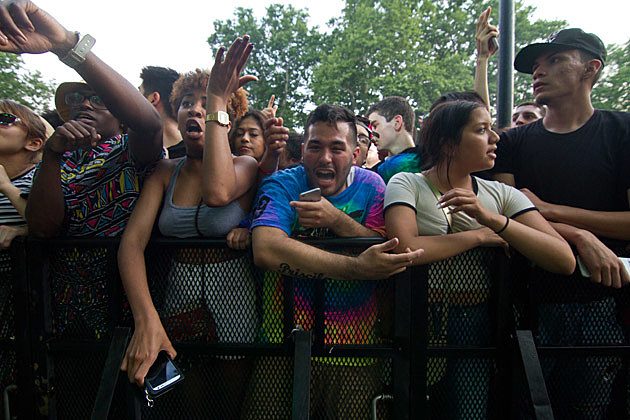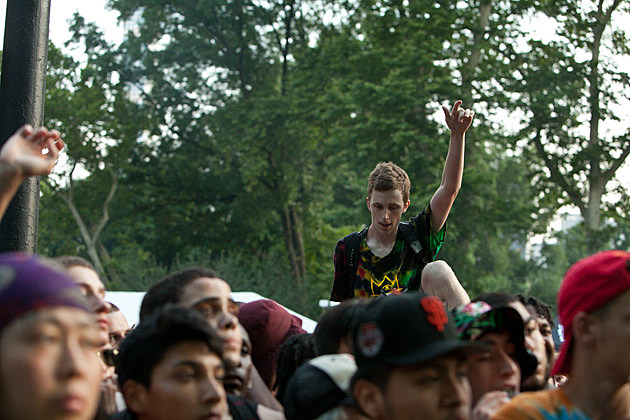 More Underachievers pics HERE.