John Maus, Puro Instinct, Geneva Jacuzzi & Amazing Amy played (and did weird things on stage) @ Mercury Lounge (pics)
John Maus @ Mercury Lounge

One night after they played Glasslands, John Maus and Puro Instinct brought their tour to Mercury Lounge. The Wednesday night (6/29) Manhattan show also included Amazing Army and Geneva Jacuzzi on the bill. Amanda summed up the night as "slightly bizarre, very entertaining."
Opener Amazing Amy is a very flexible woman, especially for her age.
Geneva Jacuzzi, a woman dressed as a mime, sang over an iPod playing backing tracks while running back and forth and dancing across the stage.
John Maus also performed with a backing track, but is more riveting. He jumps around stage, pounds himself in the head and chest like he's in physical pain or psychological anguish, and screams without a mic in between singing parts. Hermione Hoby says John is "like a kid doing charade to word "INTENSITY".'" Amanda said she was "sort of afraid he's going to hit me, but I still can't look away." It will be interesting to see if John makes the switch to full band some time in the future.
Puro Instinct delivered a calmer set that will be improved with more years. You can catch Puro Instinct again tonight (7/1) as the no longer secret guest at Pianos. Puro & John continue on the road together again after that.
Videos and pictures from Mercury Lounge below...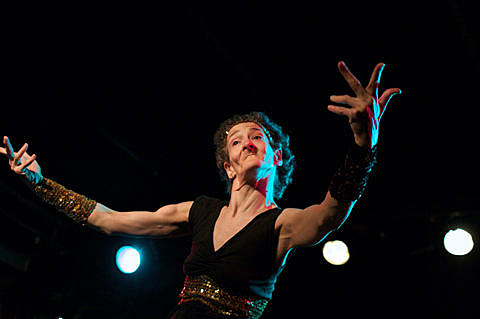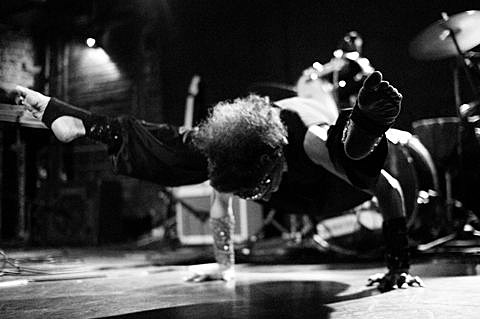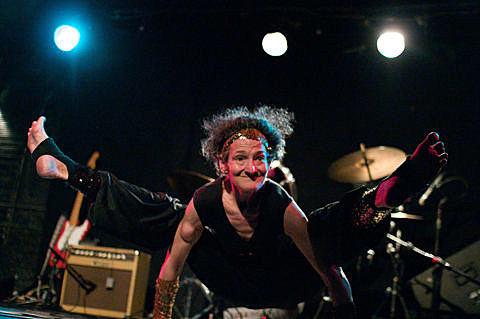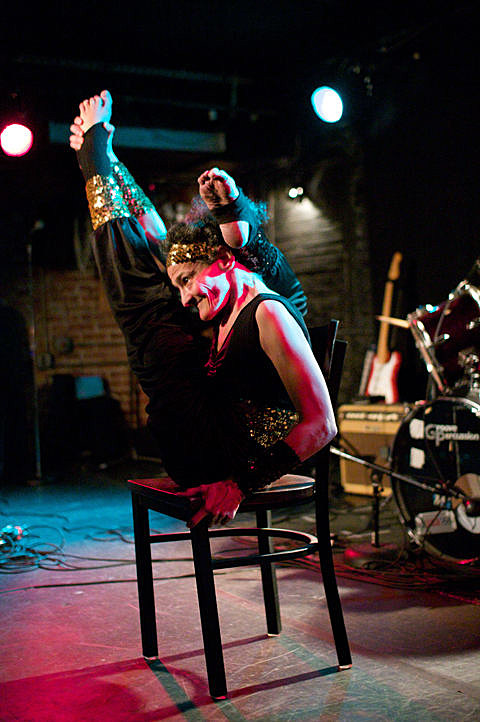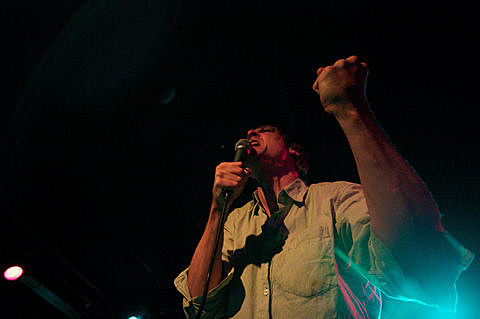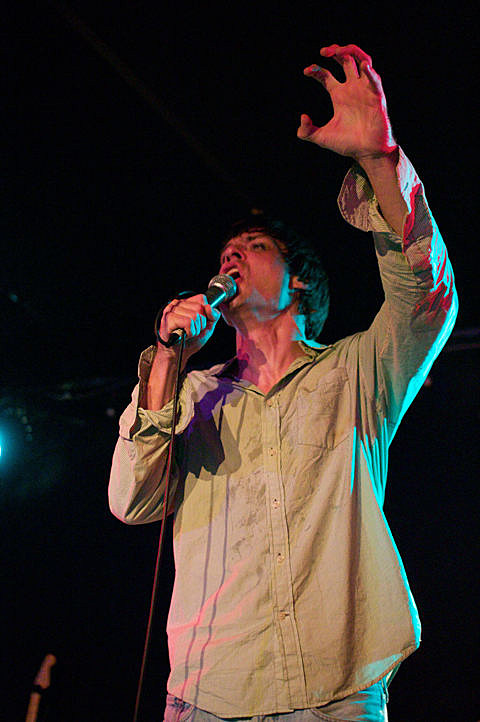 John Maus at Mercury Lounge 6/29/11

John Maus at Mercury Lounge 6/29/11

Puro Instinct at Mercury Lounge 6/29/11

Puro Instinct at Mercury Lounge 6/29/11