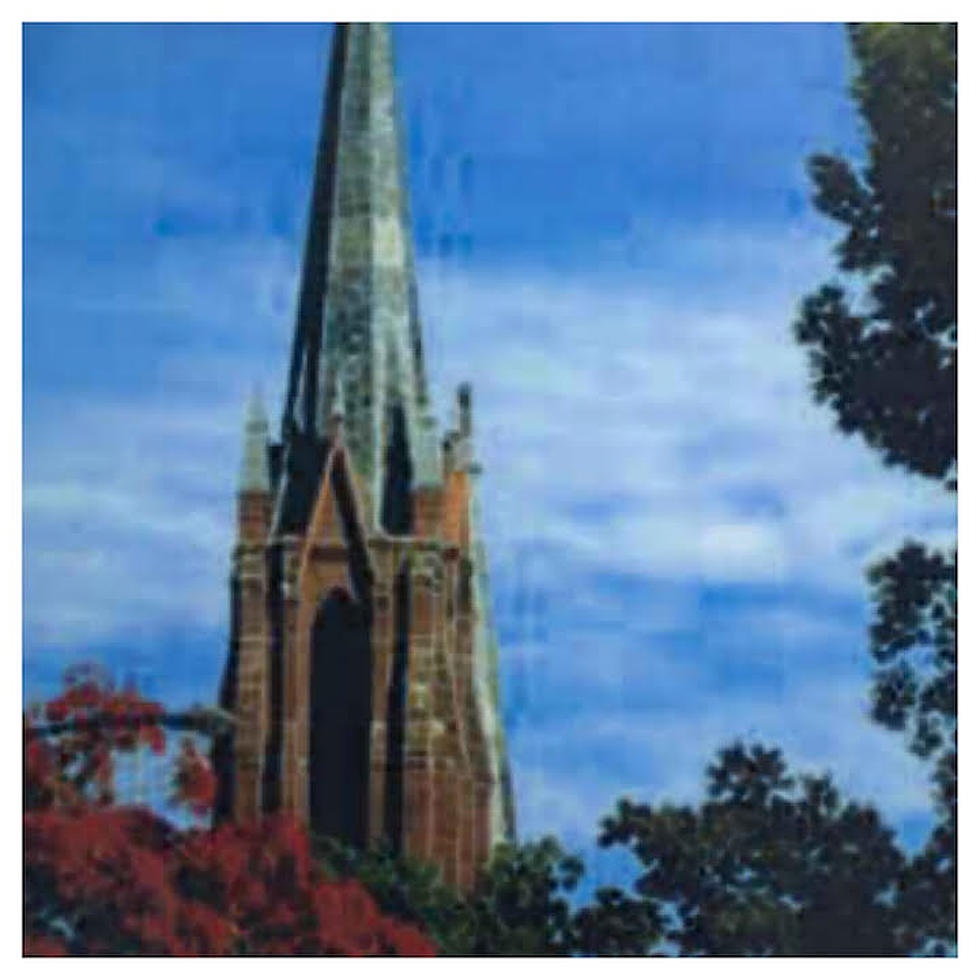 John Maus shares "Episode" from new 'Addendum' LP, details Coney Island show
You may recall that John Maus' 2017 release Screen Memories was one of two albums he had on the way, the other being Addendum which was only being released as part of a career-encompassing box set. That box set is out this month, but it's just been announced that Addendum will get its own standalone release on May 18 via Ribbon Music. You can check out "Episode" off the record, as well as the purposely pixelated album art and tracklist, below.
John will be in California this month for Coachella, and after that he'll be back in NYC for the Red Bull Music Festival. His show happens May 4 in Coney Island and they've just shared details for what sounds like a very unique performance:
John Maus will be bringing his visceral and haunting take on synth-pop to Coney Island for what he's calling The Sucrose Plane: an event where he will perform with his band as well as compose music to play within select rides at Deno's Wonder Wheel Park in conjunction with Red Bull Music Festival. The night will last from 6pm until Midnight at the family owned and New York City landmark, which features attractions like Spook-A-Rama, Stop the Zombies!, Thunderbolt and their iconic 150 foot Wonder Wheel.
Tickets for John Maus' "The Sucrose Plane" are on sale. John has European tour dates this spring and summer as well. All dates are listed below.
Addendum tracklist:
01 Outer Space
02 Dumpster Baby
03 Episode
04 Drinking Song
05 Figured It Out
06 Middle Ages
07 Mind The Droves
08 Privacy
09 Running Man
10 Second Death
11 1987
12 I Want To Live
John Maus - 2018 Tour Dates
Apr 5 Minneapolis, MN - The Cedar
Apr 15 Indio, CA - Coachella
Apr 22 Indio, CA - Coachella
May 4 Brooklyn, NY - Red Bull Music Festival at Coney Island
May 30 Paris, FR - Villette Sonique
May 31 Dudingen, CH - Kilbi Fesival
Jun 1 Barcelona, ES - Primavera Sound
Jun 2 Nimes, FR - This Is Not A Love Song
Jun 5 Biarritz, FR - Atabal
Jun 6 Bordeaux, FR - Rock School Barbey
Jun 7 Dijon, FR - La Vapeur
Jun 8 Lille, FR - L'Aéronef
Jun 10 Hilvarenbeek, NL - Best Kept Secret
Jun 14 London, UK - Electric Ballroom
Aug 2 Eindhoven, NL - Dekmantel Festival
Aug 4 Katowice, PL - OFF Festival
Aug 9 Rees Haldern, - DE Haldern Pop
Aug 17 Kiewit / Hasselt, - BE Pukkelpop Festival
Aug 18 Chateauneuf d'Ille, - FR Fort St Pere
Aug 19 Brecon Beacons, UK - Green Man Festival