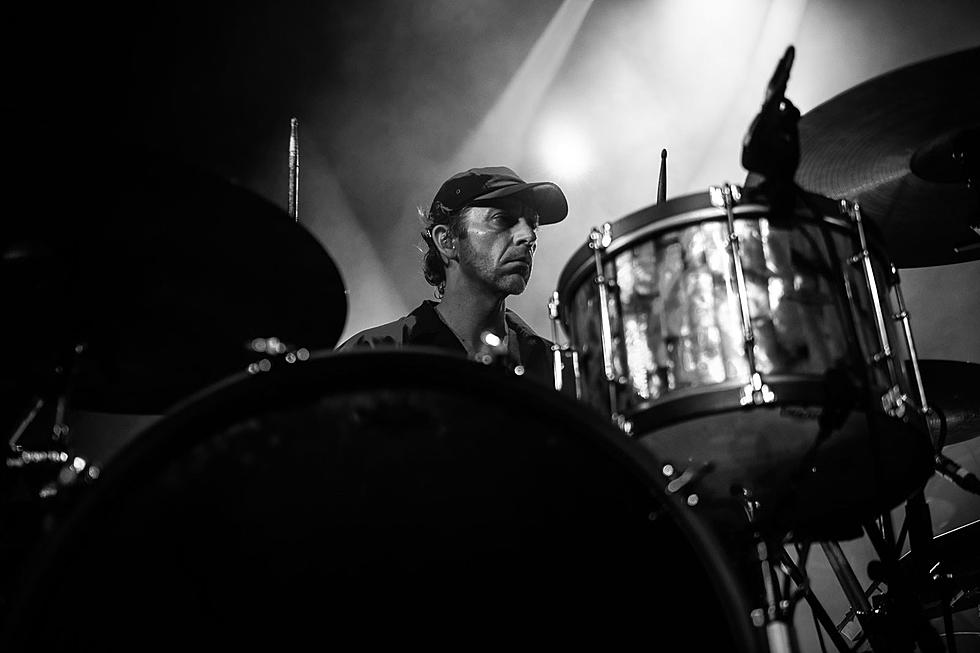 Johnny Marr, Janet Weiss, Patrick Carney & more pay tribute to Modest Mouse's Jeremiah Green
Green with Modest Mouse, Brooklyn Steel 2021 (photo by Nick Karp)
Modest Mouse drummer Jeremiah Green died on December 31 -- he'd been diagnosed only recently with stage four cancer -- and there have been a number of tributes to him since the news broke, including ones from bandmates, friends and more.
Johnny Marr, who spent a few years in Modest Mouse in the mid-'00s, called Green "the most creative musician I ever met," adding in a second Instagram tribute, "Jeremiah lived in his own lane. His own beautiful lane."
Fellow Pacific Northwest drummer Janet Weiss (Quasi, Sleater-Kinney) wrote, "Always and forever with the greatest feel. Rest in peace my brother. You are so loved."
The Black Keys' Patrick Carney wrote, "I get asked all the time who my favorite drummers are. My answer is most always john bonham, bill ward, Russell Simins, and Jeremiah Green. In the last six years I was lucky enough to become friends with him. Tour with him. The most profound influence on my drumming is from him. I remember listening to modest mouse before I really even played drums and thinking if I played drums I would play like him. He lost a battle to cancer yesterday. He was loved by all that met him and he touched all his friends deeply and profoundly. Thank you for everything Jeremiah."
You can also read tributes from Bartees Strange, The Rapture's Luke Jenner, Les Savy Fav, Chromatics' Adam Miller, Califone, The Trap Set's Joe Wong, former Cure drummer Lol Tolhurst, and more below.
Rest in peace, Jeremiah.