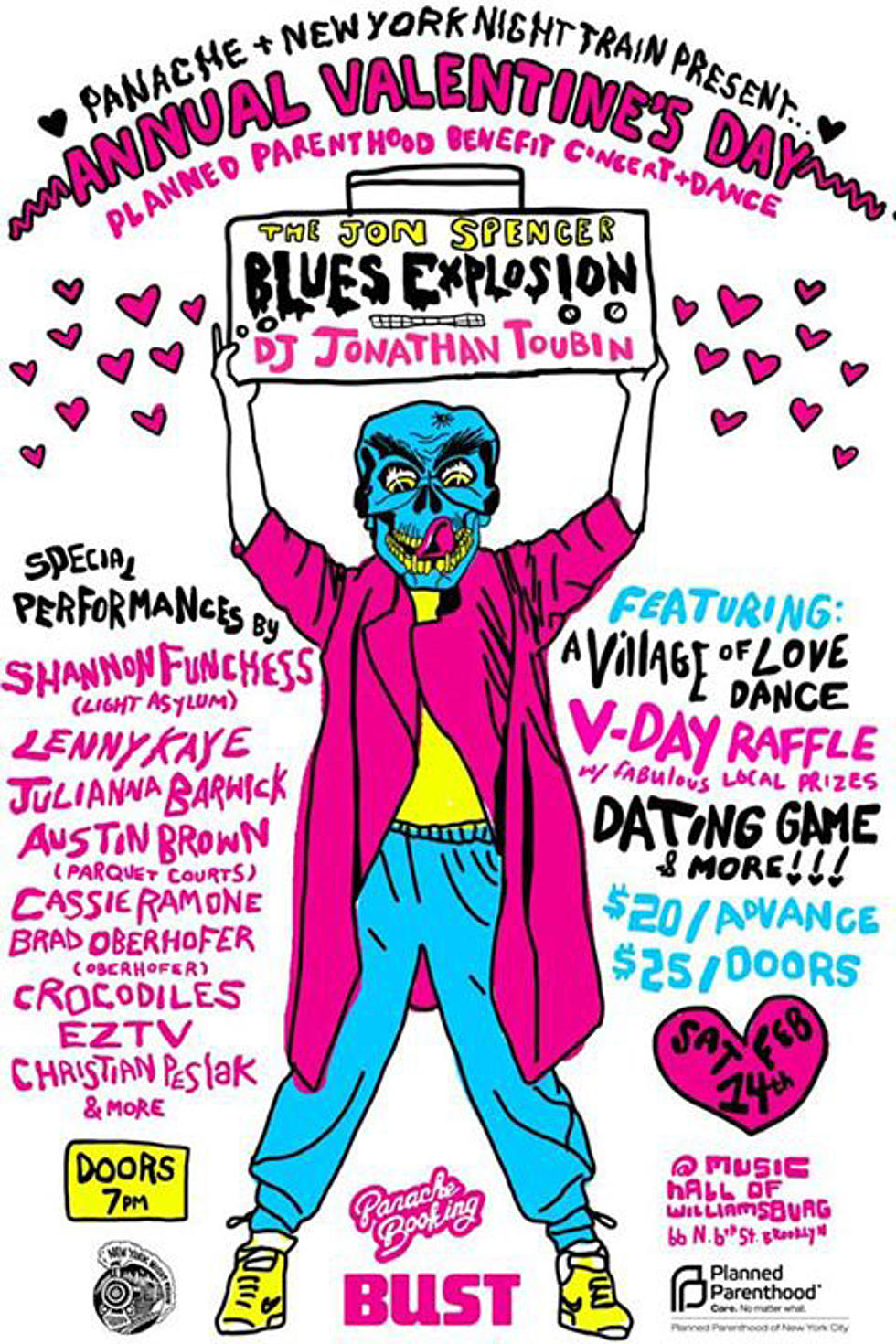 Jon Spencer Blues Explosion, Lenny Kaye, Julianna Barwick, Austin Brown, more playing V-Day Planned Parenthood benefit
Jonathan Toubin is halfway through his "2015 NYC Subway Tour" where he's got a DJ gig every night in January. Tonight (1/13) he's at LES bar Local 138 where he's spinning with Stephanie Husky and Aaron McCann. After the month's tour ends, Toubin will only slow down slightly. He's just announced the New York Night Train & Panache Booking Planned Parenthood Valentine's Day Benefit which happens on February 14 at Music Hall of Williamsburg.
The Jon Spencer Blue Explosion are headlining, with additional performances by Shannon Funchess (Light Asylum), Lenny Kaye (Patti Smith Group), Julianna Barwick, Austin Brown (Parquet Courts), Cassie Ramone (The Babies, ex-Vivian Girls), Brad Oberhofer (Oberhofer), Crocodiles, EZTV, and Christian Peslak (Saint Rich/Delicate Steve). There will also a "Village of Love Dance," a "V-day Raffle with fabulous local prizes" a dating game and more TBA. Toubin will be the DJ for the evening.
Tickets go on sale Wednesday (1/14) at noon and proceeds benefit Planned Parenthood.