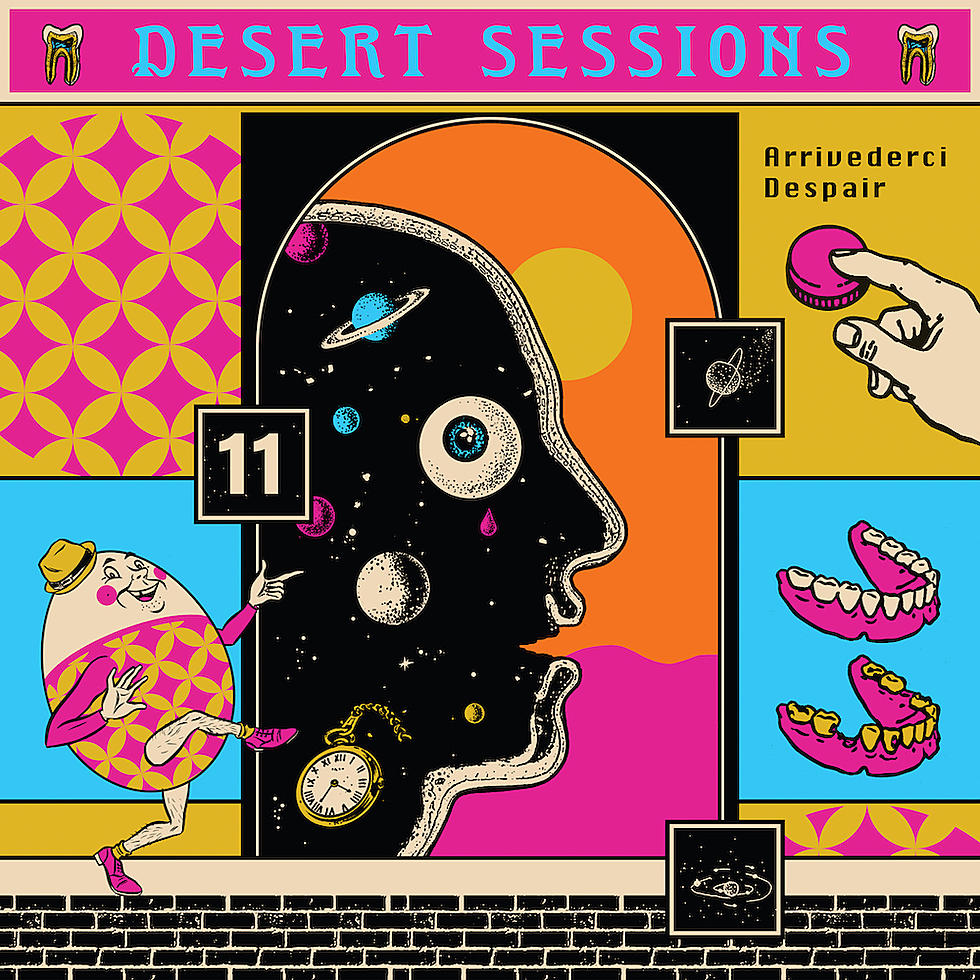 Josh Homme announces first Desert Sessions album in 16 years
Josh Hommes's musical collective The Desert Sessions released ten volumes of recordings back in the late '90s and early '00s featuring members of Homme's bands Queens of the Stone Age, Kyuss, and Eagles of Death Metal, as well as members of Soundgarden, Monster Magnet, Scream, The Dwarves, Nine Inch Nails, PJ Harvey, and more. Now, he has announced the collective's first album in 16 years, Vols. 11 & 12, which comes out October 25 via Matador (pre-order). Vol. 11 is also titled Arrivederci Despair and Vol. 12 is also titled Tightwads & Nitwits & Critics & Heels.
The album features lead vocals by Homme, Billy F. Gibbons (ZZ Top), Jake Shears (Scissor Sisters), Libby Grace, Mike Kerr (Royal Blood), Töôrnst Hülpft, and actor/comedian Matt Berry (What We Do in the Shadows), and other contributors include Les Claypool (Primus), Stella Mozgawa (Warpaint), Carla Azar (Autolux, Jack White), Matt Sweeney (Chavez), and David Catching (co-founder of Rancho De La Luna studio). The Vol. 11 artwork is above, and the Vol. 12 artwork and tracklist are below.
Also below, watch the (very funny) video announcement video for Vols. 11 & 12, and a 2003 video of Desert Sessions performing with PJ Harvey on Later With Jools Holland.
Tracklist
01 Move Together (lead vocal: Billy F. Gibbons)
02 Noses in Roses Forever (lead vocal: Joshua Homme)
03 Far East for the Trees
04 If You Run (lead vocal: Libby Grace)
05 Crucifire (lead vocal: Mike Kerr)
06 Chic Tweetz (vocals: Töôrnst Hülpft, Matt Berry)
07 Something You Can't See (lead vocal: Jake Shears)
08 Easier Said Than Done (lead vocal: Joshua Homme)