Jucifer, Mockingbird & Ominous Black played Union Pool (pics)
Jucifer's 69 speaker backline blasted away on a crowd at Union Pool on Friday night (7/15). The show was part of Jucifer's eternal tour that is currently preparing to dot Canada in late July. Full dates are below.
Support came from an awesome batch of young bands. Ohio's Mockingbird, who was coming to the conclusion of a set of East Coast dates, were on the road in celebration of a new and self-titled EP. Check out the new EP of sludgy-noise rock now, which is streamable in part at CD Baby. Philadelphia's Ominous Black's sludgy post-hardcore was also well loved, bringing to mind bands like Russian Circles and Isis. Stream some material from their Split with Sadgaqacea below.
More pictures from Union Pool are below...

--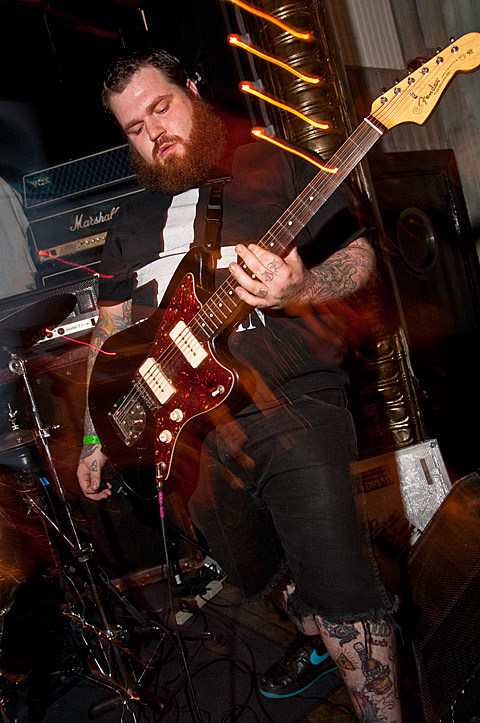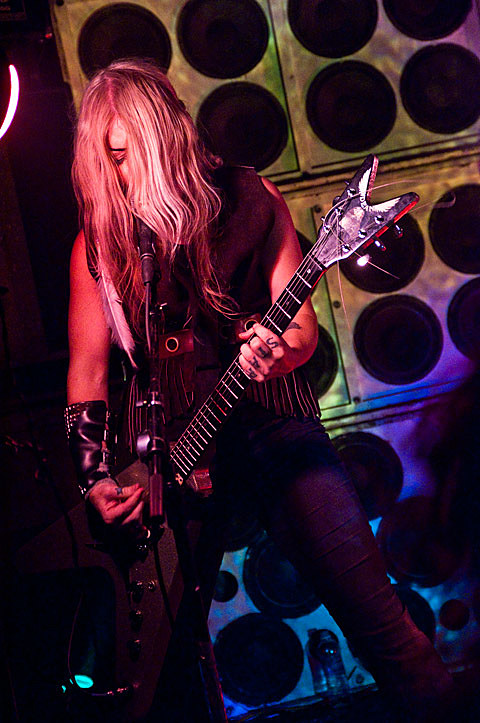 JUCIFER - 2011 TOUR DATES
Jul 24 Bar Octobre Quebec City, Quebec, CA
Jul 26 The Playhouse Montreal, QC, CANADA
Jul 27 Cafe Dekcuf Ottawa, Ontario, CANADA
Jul 28 The Mansion Barrie, ON, CANADA
Aug 3 COACH & HORSES WINDSOR, ON, CANADA
Aug 4 Call the Office London, ON, CANADA
Aug 5 Youth Action Centre Welland, Ontario, CANADA
Aug 6 Bovine Sex Club Toronto, ON, CANADA
Aug 7 Casbah Hamilton, Ontario, CANADA
Aug 19 Now That's Class Cleveland, OH
Aug 21 PYRAMID GRAND RAPIDS, MI