Julian Lynch & friends played Glasslands (pics), playing Underwater Peoples Summer Showcase 2010 & other shows
"Seriously, g.lands never had it so good - I was super duped stoked to catch Big Troubles, Ducktails and Julian Lynch last Friday. Them boys soundtracked our waking dreams and made them clouds d-d-d-dance. THANKS. MIND BEEN BOGGLED SO DANG HARD THAT IT'S SHOT NOW." -you boggle my mind
Julian Lynch @ Glasslands

Julian Lynch played Glasslands on Friday, July 30th with Ducktails (a band headed by Real Estate's Matt Mondanile), Big Troubles and La Big Vic. At the end of Julian's set, Matt and Real Estate bandmate Alex Bleeker joined Julian for his song "Droplet on a Hot Stone." A video of that, and more pictures from the show, are posted below.
Julian plays an in-store tonight (8/5) at 9pm at the ESP-Disk store at 990 Bedford Ave with La Big Vic.
But before that, he's on a lineup with the whole Underwater Peoples crew for the UP Summer Showcase at Shea Stadium on Saturday, August 14th.
Underwater Peoples Summer Showcase 2010
Saturday, August 14th -- $5 -- Doors at 7pm
Shea Stadium -- 20 Meadow St, Brooklyn, 11206
No Demons Here
Big Troubles
Family Portrait
Julian Lynch
Andrew Cedermark
Warlords
Alex Bleeker and the Freaks
Air Waves
Fluffy Lumbers
Ducktails

Food will be made available by Last Action Hero (Mobile Deli Unit)
The flyer and more pictures from Glasslands are below...

--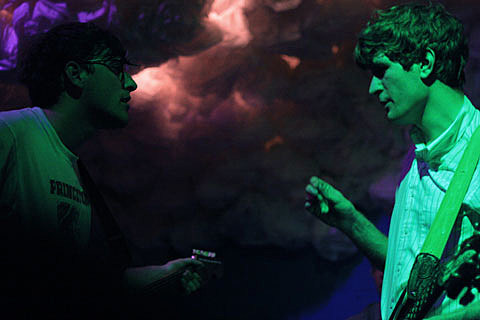 Julian Lynch - Droplet on a Hot Stone (Live)