Julien Baker reviewed the new Daughter LP, played Chicago with Torres & Palehound (pics)
photos by James Richards IV
Julien Baker / Torres / Palehound

Daughter's very good new album Not To Disappear came out on Friday, and now Julien Baker has reviewed it for The Talkhouse. Here's an excerpt:
The highly conceptual quality of the record is just as apparent in the lyrics. With the ambitious arrangements adding dimension, Elena Tonra's words combine prosaic straightforwardness and poetic complexity. Whether they're banal inner monologues, such as "I hate walking alone -- I should get a dog or something..." or more abstract lines such as "Structures of whispers/pass through our veins," Tonra's words cut straight to the marrow with a powerful lyricism. The narrative style of songs such as "Doing the Right Thing" immerses the listener in a commentary on life using sentiments that are at once individual and universal.

In interviews, Tonra concedes the "sadness" of the lyrics but remains unapologetic about it. The forlornness and isolation carry over from the band's previous work, but here, Tonra approaches with more candor than before. Open declarations such as "I don't want to belong, to you, to anyone" (from "To Belong") mark a liberated determination that denies ownership of the self to anyone but the speaker.
Read the whole thing here. Julien is on tour now, and just crossed paths with the Torres / Palehound tour for a Tomorrow Never Knows show in Chicago (a great triple bill). The show happened Friday night (1/15) at Lincoln Hall, and we've got pictures in this post.
Julien's tour hits NYC on Thursday (1/21) at Mercury Lounge (sold out), and Monday (1/25) at Rough Trade (tickets), both with Eskimeaux opening. The Torres/Palehound tour also hits NYC on Thursday, at Bowery Ballroom (tickets).
More pictures from Chicago below...

---
Julien Baker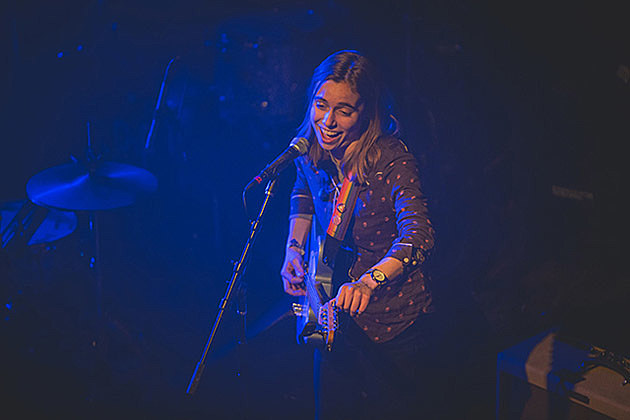 Palehound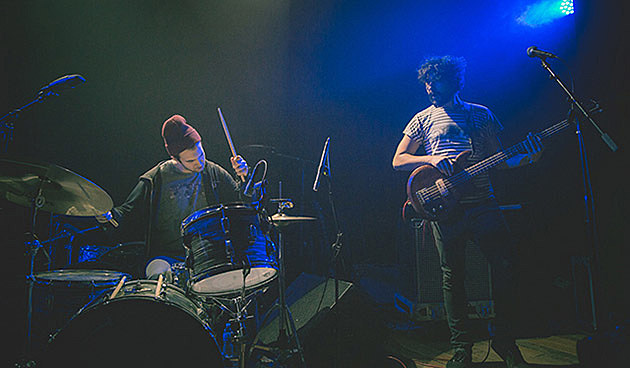 Torres