Justice DJing Webster Hall where A-Trak plays Friday + other Ed Banger tour dates +++ the Tron Legacy trailer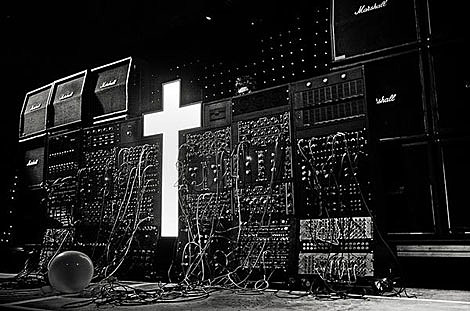 While A-Trak isn't on a the Ed Banger label or playing HARD in NYC, he IS spinning with Theophilus London and Treasure Fingers this Friday (June 31st) at Webster Hall. Tickets are still on sale.
Busy P is also used to be the manager of Daft Punk, who, as you may have heard, are scoring the new film Tron Legacy. The trailer for that movie is now online. Check it out below, along with the flyer for the A-Track show this Friday and all tour dates...


A-Trak - 2009 Tour Dates
Thu 07/30/09 Ritual Nightclub Ottawa ON *
Fri 07/31/09 Webster Hall New York NY *
Sat 08/01/09 SAT Montreal QC +
Sun 08/02/09 Ozone Quebec City QC
Fri 08/07/09 Lollapalooza 2009 Chicago IL
Sat 08/08/09 HARD Inglewood CA **
** Sebastian, Busy P
* w/ Theophilus London, Treasure Fingers
+ Peanut Butter Wolf, Treasure Fingers
Busy P - 2009 Tour Dates
Thu 08/06/09 Thin San Diego CA
Fri 08/07/09 Club 740 (Globe Theater) Los Angeles CA
Sat 08/08/09 HARD Inglewood CA *
Sat 09/05/09 Electric Zoo Long Island City NY
* w/ Sebastian, A-Trak
DJ Mehdi - 2009 Tour Dates
Sat 09/05/09 Electric Zoo Long Island City NY
Justice - 2009 Tour Dates
Thu 10/29/09 Webster Hall New York NY (DJ Set)
Fri 10/30/09 Voodoo Experience Music Festival New Orleans LA (DJ Set)
Sebastian - 2009 Tour Dates
Fri 08/07/09 Club 740 (Globe Theater) Los Angeles CA
Sat 08/08/09 HARD Inglewood CA A-Trak, Sinden