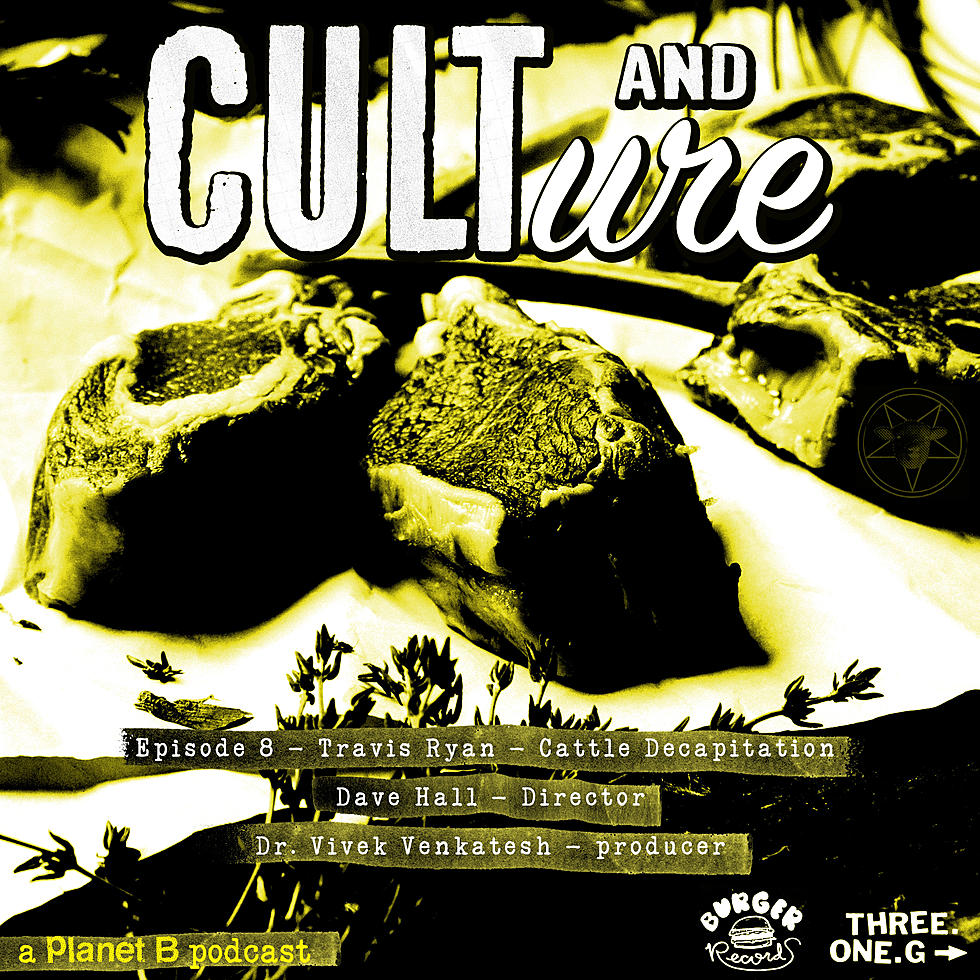 Justin Pearson taps Cattle Decapitation's Travis Ryan & 'Longmont Potion Castle' doc for podcast (listen)
As you may remember, Justin Pearson (of the bands The Locust, Dead Cross, Head Wound City, Retox, and Planet B, and owner of Three One G Records) has a podcast called Cult & Culture where he talks to fellow musicians about various music and non-music-related topics. For the latest episode, he brought on Cattle Decapitation vocalist (and Anal Trump member) Travis Ryan, along with Dave Hall and Vivek Venkatesh, the director and producer of the upcoming Longmont Potion Castle documentary. Here's the synopsis in Justin's words:
Like our previous podcast, this one is a bit odd for us. It was a mix of entities that we are drawn to, and in our minds, makes sense to have on one episode. We love Cattle Decapitation, Travis Ryan is family and one of the raddest vocalists in mourned times, so having him on our podcast seems pretty obvious. However, this episode also features Dave Hall and Vivek Venkatesh who are the director and producer of the upcoming Longmont Potion Castle documentary. For those of you out there who are not aware of LPC, please do yourself a favor and look into it! LPC is something that a lot of us musicians from San Diego grew up on. It's almost synonymous with playing in a band. And to sort of tie everything together, there is a "hidden track" on Cattle Decapitation's "Human Jerky" CD, released by Three One G, which features Longmont Potion Castle. Here in this podcast you can hear us discuss the relevance of crank calls, and the antics of LPC in how they influenced a community of musicians and artists.
The episode makes its premiere in this post. Listen below.