Kaiju Big Battel invaded B.B. Kings in NYC (pics & video)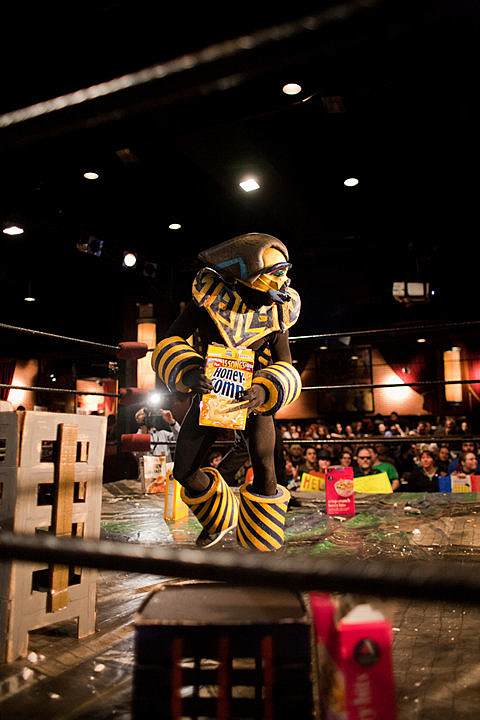 After conquering the Warsaw in Brooklyn, Kaiju Big Battel invaded B.B. Kings last night (Saturday, April 9th) with live monster wrestling from Steam Powered Tentacle Boulder, Unibouzu, Slo Feng, The Grudyin, Dusto Bunny, French Toast, Cycloptopuss, Hell Monkey, #13, American Beetle, Metal Wing Black, Kung-Fu Chicken Noodle, and, despite rumors of his death, the return of Dr. Cube. There were crushable blocks and there was cereal.
A set of pictures from the event, and video of the entire show (that was captured from a live stream), below...