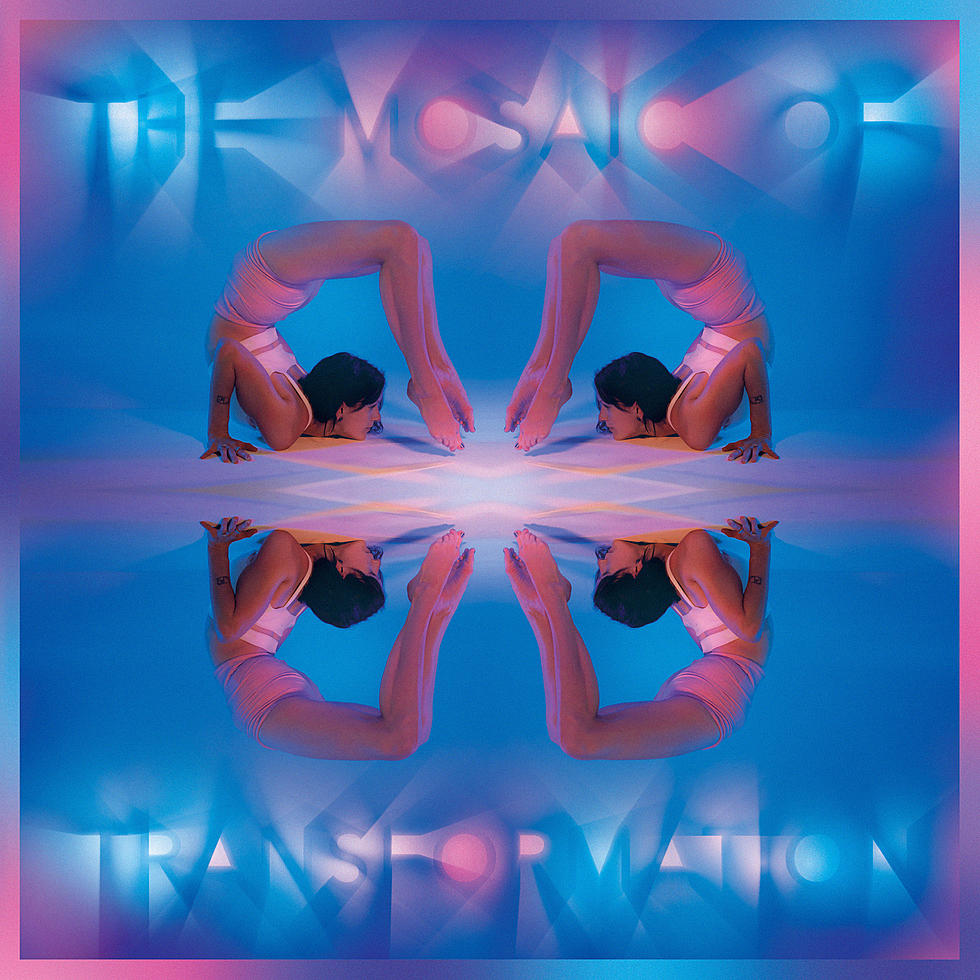 Kaitlyn Aurelia Smith announces new album, shares "Expanding Electricity"
"I guess in one sentence, this album is my expression of love and appreciation for electricity," says Kaitlyn Aurelia Smith of The Mosaic of Transformation which is out May 15 via Ghostly. While making the record, she "embraced a daily practice of physical movement, passing electricity through her body and into motion, in ways reflecting her audio practice, which sends currents through modular synthesizers and into the air through speakers." Here's Kaitlyn with more on the record:
I wrote it with an operatic structure in mind. There are 8 recurring themes which are interpretations of transformation archetypes and the perspective shifts that initiate transformation.

This album is titled "The Mosaic Of Transformation" because like electricity, no matter what connection is being made, if it is different from the original voltage there needs to be a transformer. I am inspired right now to find ways to connect with things around me that are different and find a common perspective. Music and art (expressions of creativity) are so powerful in their ability to be a connection point / transformer.

While making this album, there were very specific shapes I would see in my mind that were made with my body and then kaleidoscoped to reveal a completely new shape. A distinct visual symbol would always appear in my mind for each song. Every time I saw these shapes, they would be moving rapidly and shifting perspectives.

I rewrote this album more than 10 times. Making so many different versions of this album almost felt like earthquakes in the creative process, revealing a stable backbone that couldn't be changed. What I am now sharing is what remained during every remaking of the album - the stable architecture through the earthquakes. I want to thank my close friends for helping me pull through and finish it - you know who you are. :) Accompanying this album is a visual poem that is written out with my body, rather than words, in a series of photographs.
She's shared "Expanding Electricity," a swirling 10-minute sonic journey that incorporates synthesizers, vibraphones and a chorus of voices along the way. Listen below.
Kaitlyn is due to head out on tour with Caribou starting March 16 in Hamilton, ON and including three NYC shows at Brooklyn Steel on March 27 & 28, but with the coronavirus pandemic...check your local venue (there's been no official announcement on the tour as of this posting).
Kaitlyn Aurelia Smith - The Mosaic of Transformation tracklist:
Unbraiding Boundless Energy Within Boundaries
Remembering
Understanding Body Messages
The Steady Heart
Carrying Gravity
The Spine Is Quiet In The Center
Overflowing
Deepening The Flow Of