Kathleen Edwards played Webster Hall (pics, review, setlist & video of the Flaming Lips cover)
Dominick Mastrangelo
Kathleen Edwards, who is on the just-announced lineup of NJ's XPoNential Music Festival, performed for a crowded Webster Hall Saturday night (4/28), playing songs off her new, Justin Vernon-produced album, "Voyageur," alongside selections from her previous three records. Edwards opened the night with the funny-but-not-really "Empty Threat," in which she teases the notion of moving to America. Whether the Canadian songwriter feels more at home in the USA or up north is up for debate, but she certainly feels comfortable on stage. At one point she announced mid-song that she had to pee, ran off stage during a guitar solo, and made it back in time to hit the last chorus of "12 Bellevue", though she admitted she didn't have time to wash her hands.
The night focused on the emotional, introspective side of Edwards' songwriting, even when it got loud. There were no props, backdrops, or stage antics. Edwards seems content letting the power of the lyrics dictate the energy of the room. (It's no small feat to pull that off in a venue the size of Webster Hall.) It's a testament to the quality of her songwriting that she does this so effectively.
Fans of songwriters from Tom Petty to David Bazan will certainly find something to latch onto in the music of Kathleen Edwards. Fans of Death Grips maybe not so much. But who knows, maybe Death Grips fans have acoustic guitars under their beds. And she did play a cover of Flaming Lips' "Feeling Yourself Disintegrate," which bridged the folk and indie worlds in an unexpectedly seamless way.
Video of the Flaming Lips cover, the full setlist and more pictures from the show (which Hannah Georgas opened), below...

--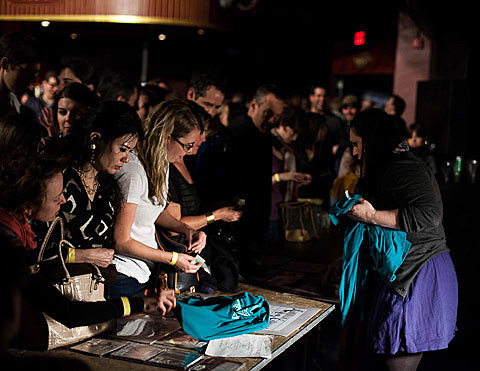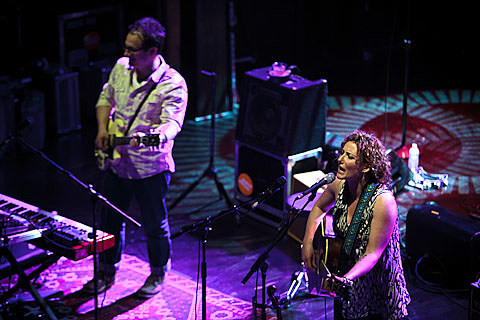 She also played "Mercury" at the end of the set, and here's video of the Flaming Lips cover: