Kayo Dot recording new album at a special Brooklyn show, opening for Secret Chiefs 3 (and other stuff)
Toby Driver with Vaura (more by BBG)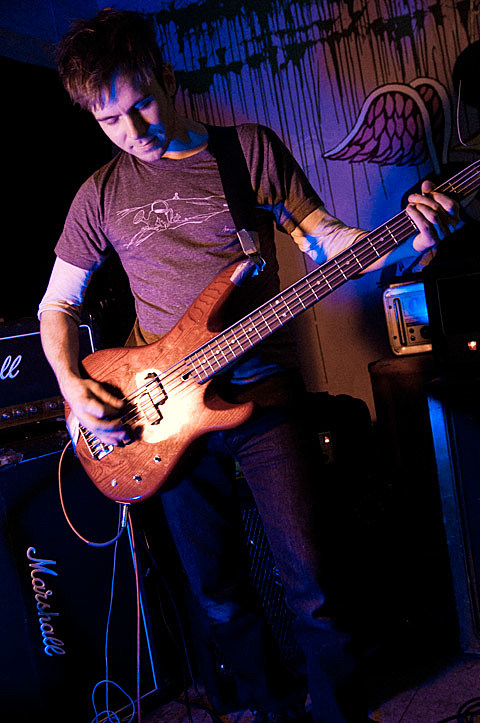 Kayo Dot has some upcoming appearances scheduled including opening for Secret Chiefs 3 on two of their upcoming dates. One of those dates is in NYC at Le Poisson Rouge on September 13. Tickets are still on sale.
Toby Driver and co also have another local date scheduled, and its an interesting one...
We have a very special concert lined up on October 5, 2011 at Littlefield in Brooklyn, NY. At this concert, we're going to play a full set of all-new material and record the whole thing. Afterward, we're going to take these recordings home and do a million overdubs. This will be our next album. We hope that as many of you as possible can come to this show, especially because there will be some audience participation, which will be crucial to the sound of the record! That's at Littlefield, Brooklyn NY, October 5, 2011, 7PM, openers TBA.
Kayo Dot's last release, the Stained Glass EP, is out now on vinyl via Antithetic Records. The label will also release a box set of Maudlin of The Well (another Toby Driver project) records that will include both Bath and Leaving Your Body Map, "The Secret Song" 7", "as well as some other goodies". Look for it over the winter.
KAYO DOT - 2011 TOUR DATES
September 08, 2011 - Boston, MA / Brighton Music Hall (formerly Harper's Ferry) / opening for Secret Chiefs 3! Also featuring FAT32 (from France)
September 13, 2011 - New York, NY / Le Poisson Rouge / opening for Secret Chiefs 3! Also featuring FAT32
October 5, 2011 - Brooklyn, NY / Littlefield / very special recording/concert of all-new material!!!