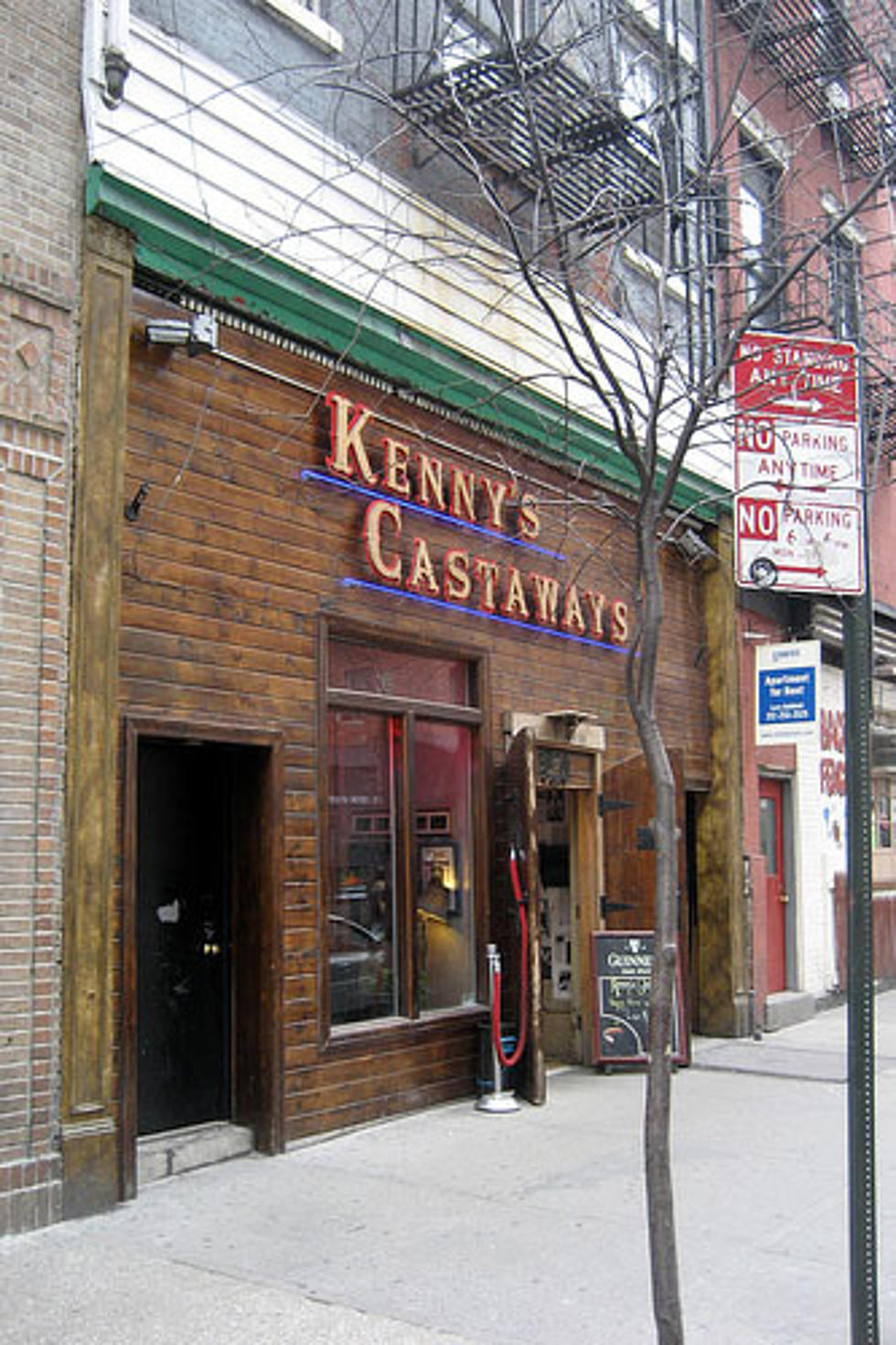 Kenny's Castaways 40th Anniversary
Founded in 1967 by Patrick Kenny, Kenny's Castaways was a haven for new and up and coming local bands to showcase their songs. From the New York Dolls residency to the debut of a singer named Bruce Springsteen (with the E Street Band) in 1973, Kenny's Castaways has held it's own for more than 40 years, alongside CBGB as a downtown staple for groundbreaking bands. Past performers who have graced the stage there include Aerosmith, Yoko Ono, Patti Smith, The Smithereens, Phish, Professor Longhair and the list goes on and on….. Kenny's is still presenting live shows every night of the week and in this day and age where live venues come and go, it's nice to see that this treasure on Bleecker Street is still on the map and continues to be….

On September 28th & 29th, Kenny's will begin a celebration of 40 years in music, presented by Maria and Tommy Kenny, in memory of their father. Then again on October 4th, 5th and 6th… There will be more anniversary shows added in November (details forthcoming). Known for it's all star late night jams, Kenny's will open and close the event with a variety of musicians, old and new, getting together to bring back the traditional Village atmosphere. The Bleecker Street music scene was the key to opening doors for a variety of live venues over the years and Kenny's is one of the landmarks that continues on as a great live venue, lasting more than four decades. Kenny's is the real school of rock!
From The Kenny's:
"I want to share this with you, a gift from the musicians, the Castaways, and the Legends of Kenny's. This 40th year anniversary celebration is in honor of my father, Patrick Kenny and his legacy to us. The visible traces of Kenny's layers of history is preserved I stories told on bar stools and the smell of whiskey soaked floors. Every time I walk into Kenny's I feel the force of my father's presence and the ghosts of all those who inhabited there such as: Doc Pomus, Otis Blackwell and Jeff Buckley, who are all gone now…. My dad had so many wonderful stories and dreams of what music was about, what Kenny's was about at its core. He always said it was about creating memories for people and creating a sense of
possibility. He truly was a great man. My family and I want to continue that tradition by hosting a benefit concert series for www.littlekidsrock.org and inviting back old friends." Maria Kenny

All proceeds from the festival will go to Little Kids Rock, an organization that supports music in the public schools and supplies instruments and education to students, right here in NYC and across the country. Little Kids Rock is headed by a board of directors that includes the likes of Paul Simon, Les Paul and BB King. For more information, go to www.litlekidsrock.org

"For most aspiring singer-songwriters who come to New York City to peddle their wares, Greenwich Village is a necessary stop…A series of regular engagements at Kenny's Castaways led to more reviews and
record company interest." Robert Palmer, New York Times, February 1980

"The spiritual father of the Smithereens and owner of New York City's fabled Kenny's Castaways has passed away. Rest in peace, dear friend. We will miss you, Pat. Thanks for giving us our start here. From your friends, Dennis, Jimmy, Mike and Pat"… The Smithereens