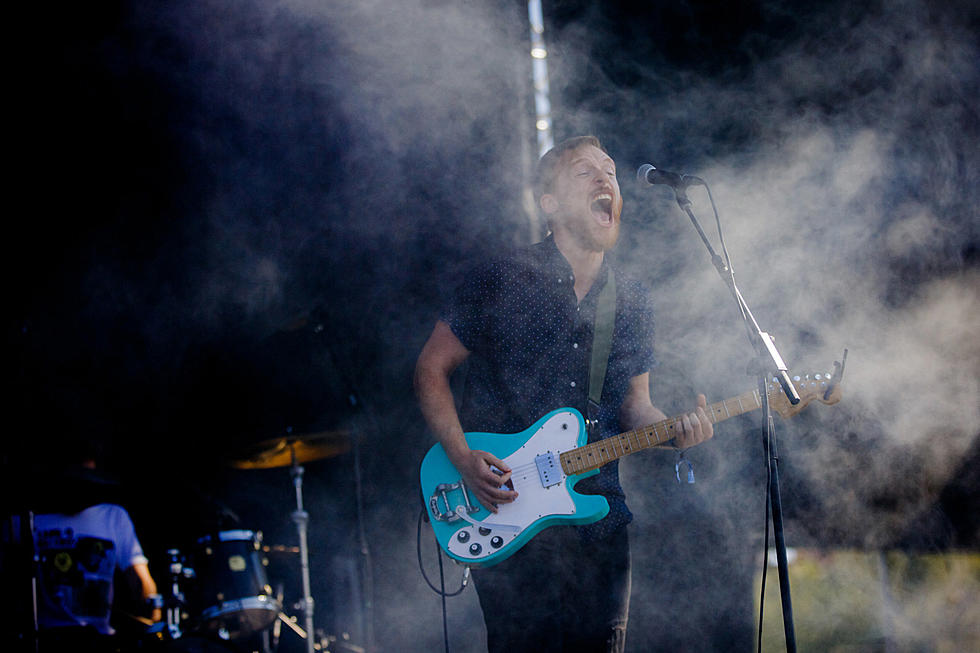 Kevin Devine is gearing up to celebrate the 10th anniversary of his 2009 album Brother's Blood with shows in Boston, Philly, and NYC, and though the 12/20 Bowery Ballroom show sold out, Kevin added a second one happening 12/21 at Bowery Ballroom (tickets).
In even more exciting news, all four shows will be opened by back-in-action Australian indie rock duo An Horse, who will also be performing an album for its 10th anniversary: their 2009 debut Rearrange Beds. That album was reissued on Lame-O Records earlier this year, and around the time of the reissue, Kevin Devine commented on the album, saying:
I met Kate & Damon at Union Hall in Park Slope in the summer of 2009 while they were touring Rearrange Beds. We'd passed through one another's musical periphery through some shared sensibilities and mutual friends, and I really liked their songs: smart without being obnoxious, emotive without being cloying, caffeinated without being childish. They felt almost lab-created to click with a particular corner of my brain.
They played, and they were great.

We met and talked and began a (to-date) ten-year friendship and musical relationship; many shows and miles and conversations later, they remain two of my favorite freaks, and this beautiful record that introduced me (and all of us) to them will always be very dear to me as a result.
Since that reissue, An Horse released their first album in eight years, the very good Modern Air. The duo also had to unfortunately cancel some Northeast shows earlier this year and these dates with Kevin will be their first in the area since then.
Before the Brother's Blood shows, Kevin is touring solo opening for The Get up Kids and playing Manchester Orchestra's annual hometown Thanksgiving show The Stuffing. Stream Brother's Blood and Rearrange Beds and view the full tour schedule below...
Kevin Devine -- 2019 Tour Dates
11/13 The Oriental Theater Denver, CO^
11/15 The Shredder Boise, ID^
11/19 Great American Music Hall San Francisco, CA^
11/21 Echoplex Los Angeles, CA^
11/23 Soda Bar San Diego, CA^
11/24 Crescent Ballroom Phoenix, AZ^
11/27 The Fox Theatre Atlanta, GA#
12/13 Brighton Music Hall Boston, MA*
12/14 Underground Arts Philadelphia, PA*
12/20 Bowery Ballroom New York, NY*
12/21 Bowery Ballroom New York, NY*
^ - solo shows opening for The Get Up Kids
# - Manchester Orchestra's The Stuffing
* - w/ An Horse