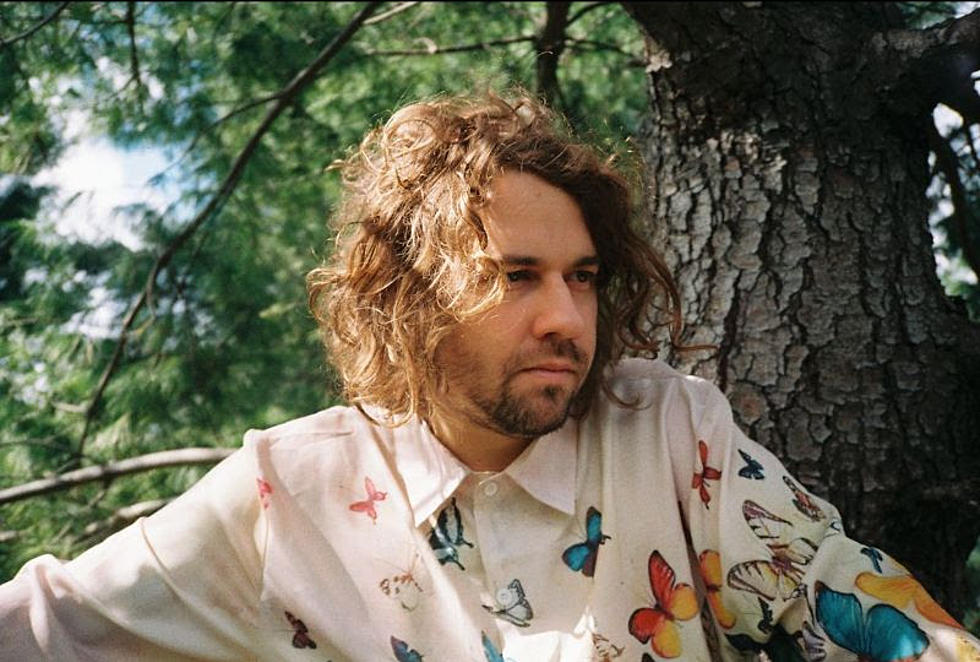 Kevin Morby tells us about the influences behind new LP 'More Photographs (A Continuum)'
photo by Katie Crutchfield
As the title implies, Kevin Morby's new album More Photographs (A Continuum) is a sequel/companion piece to last year's This is a Photograph, with radical reworks of three songs, plus six excellent new ones. You can listen to the whole thing below.
We talked to Kevin about the inspirations behind More Photographs (A Continuum), which include The Cramps, Serge Gainsbourg, running (he just did the Brooklyn Half!), and more. Stream the album below, and read on for his picks...
KEVIN MORBY - INSPIRATIONS BEHIND 'MORE PHOTOGRAPHS'
THE CRAMPS
I had been listening to a lot of Cramps around the time of finishing up this collection of songs and was especially obsessed with the song "Human Fly." I loved the way Lux Interior made buzzing fly noises with his mouth and wanted to do something similar so on my song "Lion Tamer" I got into doing these wild animal growls. It was hilarious doing it, we kept cracking up, but we had a lot of fun with it. Nothing like growling into a microphone all afternoon.
WILLIAM EGGELSTON
The work of William Eggelston was hugely influential to the whole process of both albums and right before going to finish More Photographs I had the great honor of getting to go sit and chat with William at his home in Memphis. He let me flip through his new art book The Outlands as he told me about the photos. It was a dream come true. Funny, he's maybe my only hero I've ever met where I didn't ask to get a picture with him, which is ironic, but I've got a pretty great mental picture of him sitting in a full suit on his patio telling me stories about the old days.
MICHAEL KIWANUKA
Michael Kiwanuka's work (alongside Danger Mouse, especially) has been a big influence to me for a while now, especially on this body of work. I love the fearless shapelessness of it all. It's its own universe with no boundaries and I find it endlessly inspiring.
SERGE GAINSBOURG
I knew I wanted to get into some fun string arrangements, especially on "This Is A Photograph II," and producer Sam Cohen and I kept throwing around the idea of it wanting to sound like "french disco." I know Serge Gainsbourg isn't necessarily the first thing when you think of French Disco but he certainly is French and has some amazing string arrangements across his catalog so it got me listening to a lot of his records. I wanted whatever we were doing to sound as effortlessly "cool" as he seemed to be.
RUNNING
This Is A Photograph and now More Photographs are the first collections of songs I've written since becoming a somewhat serious runner. While writing and recording these songs I was constantly going on runs and they provided such an amazing mental landscape for me to solve little songwriting problems, or to come up with ideas I don't believe I would have otherwise or to simply get some space away from the work and to then be excited to return to it. I was training for a half marathon while recording More Photographs and I loved the structure of it. Running has really enhanced some things for me creatively and I'm very grateful for it in my life.
GILLIAN WELCH
Gillian Welch has probably influenced all of my albums in some way, shape or form. On this one she really influenced my song "Bittersweet, Tennessee" in that I wanted to create something that felt similar to her masterful "I Dream A Highway." A 12 minute epic that is an absolute all timer.
JOHN FAHEY
Like Gillian Welch, Fahey is just in the fabric of my creative being at this point and - in either small and large ways - has probably influenced my whole catalog. On my song "Mickey Mantle's Autograph" from this album I really wanted it to feel like a Fahey picking pattern with me singing over it.
RIVER PHOENIX
I dropped River Phoenix's name in my song "Mickey Mantle's Autograph" on this album right after singing that "sometimes the good die young." I don't know much about River Phoenix other than that his role in Stand By Me made a huge impression on me as a child and over the past three decades he, to me, has represented the face of a promising young talent who leaves this world too soon. Like I said, sometimes the good die young.
CHRIS BELL
I became very intrigued by the story of Chris Bell's, from the band Big Star, death while I was on a writing retreat in Memphis. I ended up writing the song "Triumph" about him and the car, a Triumph TR7, that he was driving at the time of his very tragic death. I visited his grave one afternoon as well as the site of the car crash and ended up going on a months-long binge of him and the Big Stars catalog.
THE NEPTUNES - "HOUSE OF HEARTACHES"
House Of Broken Hearts is the first compilation tape released by the Portland record store Mississippi Records in the mid 2000s. My old band Woods had this floating around our tour van for years and we would listen to it religiously. This single tape really helped shape my whole musical lexicon. Every song on it blew my mind and felt like it was coming in from some eerie distant universe that I never wanted to leave, especially the song "House Of Heartaches" by the Neptunes, the mixed tapes namesake. Almost fifteen years later when I found myself writing in Memphis I felt that the city and everything about its past and present felt like that mixtape sounded. It was as if I was living inside those songs, at last. Because I was in Memphis I of course could not escape the idea of kings and kingdoms and so I merged the two ideas together to write my song "Kingdom Of Broken Hearts."
--
In addition to the new album, you can now make your own "Photograph," via a newly launched website that gives everyone access to the individual "stems" of the song for you to remix, rework, what have you. You can submit your version to the site. Learn more here.
Kevin Morby will be touring the UK and Europe this summer, and will return stateside for Beach Road Weekend in Massachusetts and a Shine A Light benefit show on Long Island. Later in the year he'll join Wilco's Sky Blue Sky festival in Mexico. All dates below.
Kevin Morby -- 2023 Live Dates
Fri. June 2 - Aarhus, DK @ Northside Festival
Sat. June 3 - Malmö, SW @ Plan B
Mon. June 5 - Manchester, UK @ New Century
Tue. June 6 - Bristol, UK @ SWX
Wed. June 7 - London, UK @ Roundhouse
Fri. June 9 - Gent, BE @ Vooruit
Fri. June 9 - Sun. June 11 - Hilvarenbeek, NL @ Best Kept Secret
Mon. June 12 - Zurich, CH @ Dynamo Saal
Tue. June 13 - Milan, IT @ Giardino Della Triennale
Wed. June 14 - Ferrara, IT @ Ferrara Sotto Le Stelle
Thur. June 15 - Munich, DE @ Strom
Fri. June 16 - Sun. Jun 18 - Vilnius, LI @ 8 Festival
Fri. June 16 - Dresden, DE @ Beatpol
Mon. June 19 - Warsaw, PL @ Proxima
Tue. June 20 - Poznan, PL @ Tama
Wed. June 21 - Berlin, DE @ Columbia Theater
Fri. June 23 - Vienna, AU @ Akzent
Sat. June 24 - Krakow, PL @ Kwadrat
Sun. June 25 - Budapest, HU @ Akvárium Klub
Tue. June 27 - Ljubljana, SL @ Kino Siska
Wed. June 28 - Geneva, CH @ Usine
Fri. June 30 - Paris, FR @ Days Off Festival
Sat. July 1 - Petit Couronne, FR @ Theatre de Verdure
Sun. July 2 - La Rochelle, FR @ La Sirene
Mon. July 3 - Toulouse, FR @ Le Bikini
Wed. July 5 - Lisboa, PT @ LAV
Thur. July 6 - Porto, PT @ Hard Club
Fri. July 7 - Madrid, ES @ Mad Cool Festival
Sat. July 8 - Six-Fours-les-Plages, FR @ Pointu Festival
Aug. 25- Aug. 27 - Tisbury, MA @ Beach Road Weekend
Sun. Aug. 27 - Rockville Centre, NY @ Madison Theatre at Molloy University
Sun. Oct. 1 - Sapphire Coast, AUS @ Wanderer Festival
Sat. Dec. 2 - Riviera Maya, MX @ Wilco's Sky Blue Sky