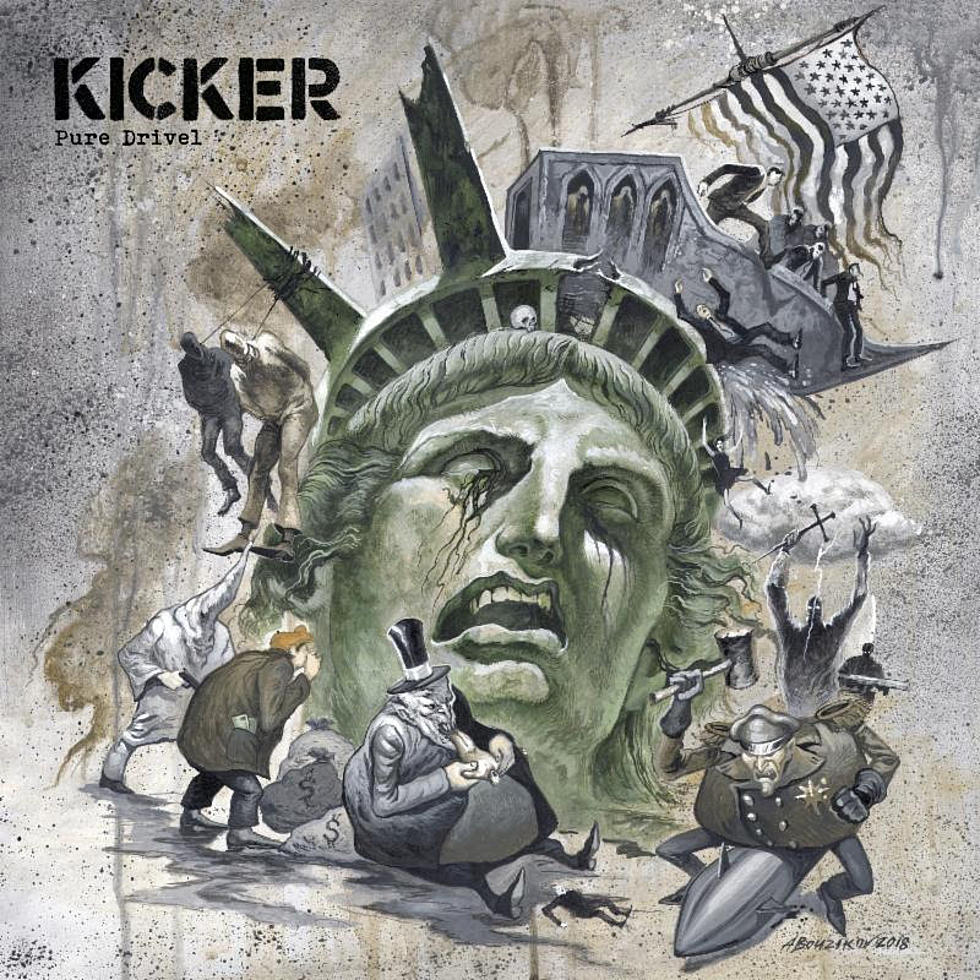 Kicker (mem Operation Ivy, Neurosis) prep new LP 'Pure Drivel,' share a track
Bay Area punk supergroup Kicker formed at the beginning of the decade with Neurosis bassist Dave Edwardson, Dystopia guitarist Mauz (aka Matt Parrillo), and Filth drummer Toby Bitter, and they were fronted by Pete the Roadie, who got his start in the early English punk scene working with bands like Subhumans and Amebix, before moving to California in 2000, when he started to work with Neurosis and others. Before making their upcoming album Pure Drivel, Toby left and Kicker welcomed another Bay Area legend into their lineup: drummer Dave Mello of Operation Ivy (who used to be Lookout! labelmates with Neurosis). The first single from their new album is "Wankers on the Bus," and it sounds as UK-meets-East Bay as the band's lineup looks on paper. Pete's delivery is total Crass/Suhumans/etc, and the rest of the band make exactly the kind of racket you'd hear at 924 Gilman in the late '80s. It rips, and you can listen to it below.
Pure Drivel drops on February 8 via Tankcrimes. It was recorded by Bart Thurber (Spazz), features cover art by Andrei Bouzikov (Municipal Waste), and inner gatefold art by Skinner (High On Fire, Mastodon).
Kicker have two shows coming up at the moment, one in the Bay Area and one in the UK. They play the Tankcrimes Takeover in Oakland on February 2 with Ghoul, Necrot, and more; and Bob Fest in the UK in April (4/18-22) with Subhumans and more. Let's hope they return to NYC at some point too.
Tracklist
1. Good Evening (Intro)
2. Mrs. Arnold
3. Monte Rio
4. I Can't Sleep
5. Shit Song
6. Oxycontin And Vodka Pills
7. Wankers On The Bus
8. TL;DR
9. Down To The Bunker
10. Pure Drivel
11. Goodnight And Fuck Off