Killdozer – Knitting Factory pics & setlist, WFMU stream
Photos by Lori Baily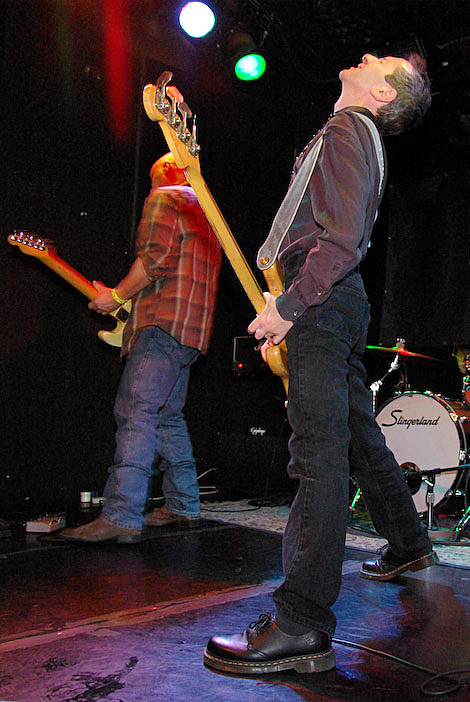 Killdozer are back (for now), and this past Sunday, November 2nd, they played a NYC show at Knitting Factory with openers Hunchback (from New Brunswick) and Awesome Color. Two days later (yesterday) they played a live set on Brian Turner's show on WFMU. Listen to that at WFMU's site.
Killdozer only have one more scheduled show left, and it will be in Austin this weekend at Fun Fun Fun Fest. More KF pictures and the setlist (Neil Diamond cover included) below...

Hunchback...
Awesome Color...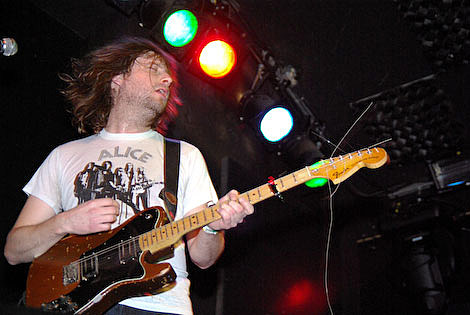 Killdozer...
And on WFMU:
On a landmark day for the country, Brian welcomes the midwestern band that makes his heart swell with American pride like no other. Birthed in Madison, Wisconsin in 1982, Killdozer sludged through such classic LPs as "Snakeboy", "Burl", "For Ladies Only", and "Twelve Point Buck" before calling it quits in 1996. They returned briefly for Touch and Go's 25th label anniversary bash, and have graciously agreed to perform (and put you in your Election Day mindset) today on WFMU. Michael Gerald: Vocal, bass, Bill Hobson: guitar, Dan Hobson: drums.

Songs: Cotton Bolls / Cyst / Lupus / King of Sex / I Am, I Said (Neil Diamond) / Sonnet / New Pants and Shirt / Live Your Life Like You Don't Exist / Gates of Heaven / (Interview) / Sweet Home Alabama (Lynard Skynard).