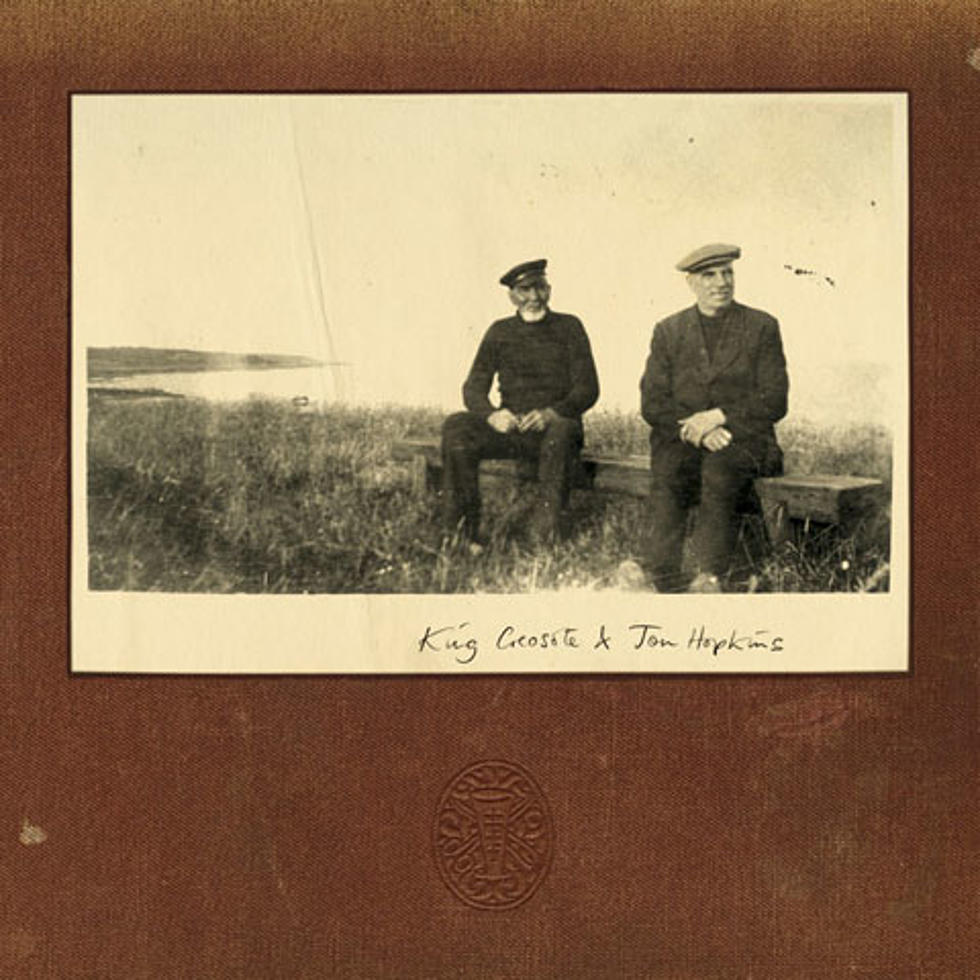 King Creosote & Jon Hopkins made an album, released it on Domino, touring (dates)
"Scottish indie folk royalty Kenny Anderson, aka King Creosote. Anderson (whose brother Gordon was a founding member of The Beta Band and now fronts The Aliens) has been cranking out album after album of melancholic, wry songwriting since the late '90s. (Seriously, check out his discography.) Many of these have been self-released, but he's had records on Warner Brothers and Domino too."
Domino released his album Thrawn around that time.
Jon Hopkins also recently recorded a new track for a Japan benefit compilation, and is giving away the remix of his song "Insides" that you can download above. He returns to New York (Troy, NY) in September to perform at EMPAC with Four Tet.
King Creosote and Jon Hopkins made a video for the track "Bubble" off the new album. Check it out along with a 'making of' video and all tour dates below...

--
King Creosote Jon Hopkins - "Bubble"

Making of the "Bubble" Video

King Creosote and Jon Hopkins -- 2011 Tour Dates
Mon Jul 11 - Toronto, ON - The Drake
Wed Jul 13 - Boston, MA - Brighton Music Hall
Thu Jul 14 - New York, NY - Mercury Lounge
Fri Jul 15 - Vienna, VA - Jammin Java Music Cafe
Sat Jul 16 - Philadelphia, PA - World Cafe Live Upstairs
Sun Jul 17 - Brooklyn, NY - The Rock Shop
Tue Jul 19 - Chicago, IL - Schuba's Tavern
Wed Jul 20 - Minneapolis, MN - 7th Street Entry
12th August - Leicester @ Summer Sundae
7th September - Glasgow @ Grand Old Opry
8th September - Manchester @ Deaf Institute
9th September - LONDON @ QUEEN ELIZABETH HALL
--
Jon Hopkins -- other 2011 Tour Dates
17th June - London @ British Library - DJ set, with GLOBAL COMMUNICATION LIVE. Also features ROB DA BANK
2nd July - Milan @ Video Sound Art Festival. Live set
6th August - London @ Field Day Festival. DJ set
15th September - Troy, New York Sate @ EMPAC. Live show with Four Tet