King Khan & The Shrines @ McCarren Pool, NYC – pics
photos by Leia Jospe
In a way, Sunday's free King Khan & the Shrines / Deerhunter (they didn't headline) / Black Lips show was also a King Khan show in three parts. Part one was the very entertaining performance by King Khan & The Shrines. Part two was King Khan on stage with Deerhunter whose final notes were overshadowed by King Khan's bare ass with a flower stuck in it. Part three was King Khan on stage with Black Lips which included a one-song guest appearance by The King Khan & BBQ Show (who are playing Santos Monday night) and a grand finale with the entire Atlanta crew on stage throwing toilet paper, ripping apart pillows and just generally being silly. The photos in this most are basically limited to act one...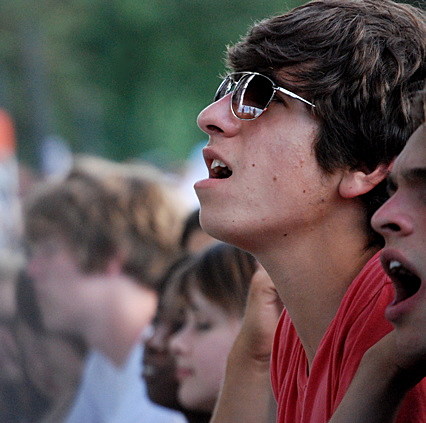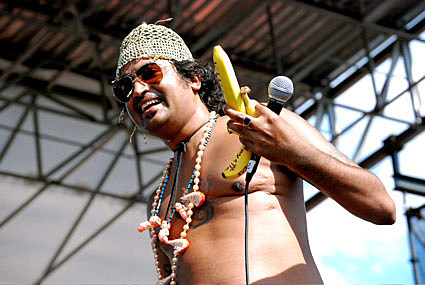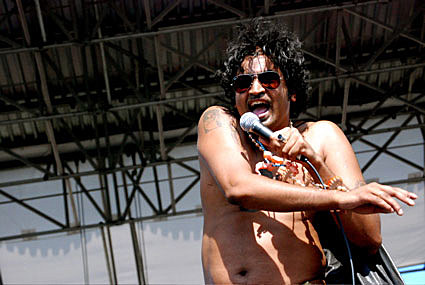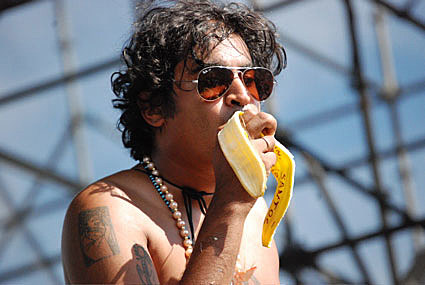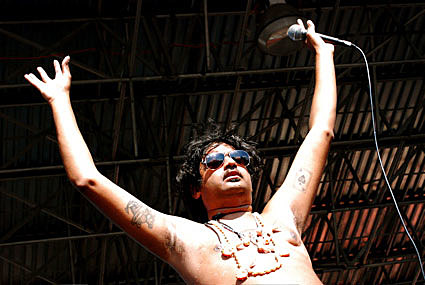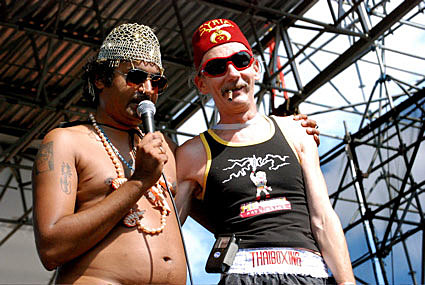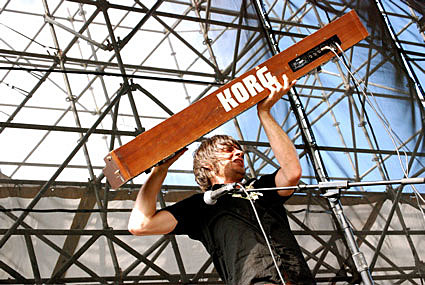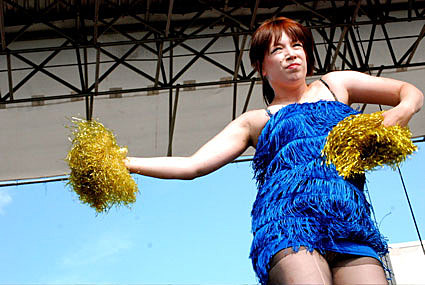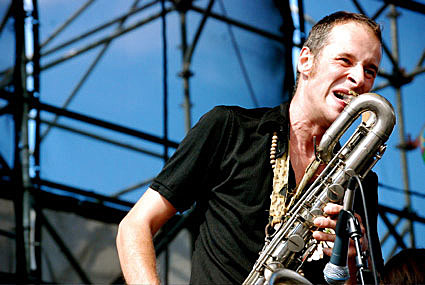 Tim Harrington was there too.
King Khan & The Shrines also played Mercury Lounge the night before, and South Street Seaport earlier this summer.