Kowloon Walled City, Batillus & Riff Cannon played Cake Shop (pics, video & another show soon)
photos by Justin Tyler, words by BBG
Destroyed in Kowloon

Kowloon Walled City headlined Cake Shop on 9/18 as part of a tour with NYC greats Batillus. Riff Cannon provided support that night and the next in Boston.
KWC faithfully reproduce some of their fantastic guitar tones live, and then some. The four piece delviered a blistering set at Cake Shop that was as impressive as their recent recorded output. Batillus improve every single time I see them, and the Brooklyn band delivered another fantastic set that included material from their recent split with Hallowed Butchery and future/previously-unreleased material.
If you missed the show, you can catch both KWC and Batillus when the bands play Acheron with Liturgy on Oct 2nd.
More pictures and some video from Cake Shop is below...

--
Riff Cannon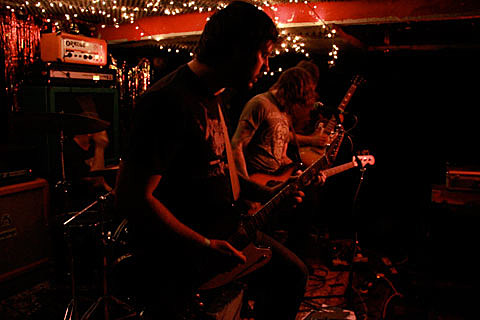 Riff Cannon - Let The Light In

Batillus
Batillus - Uncreator

Kowloon Walled City
Kowloon Walled City - Diabetic Feet