Kvelertak, Skeletonwitch, Tombs & Psychic Limb rocked the boat (pics & video)
Gregory R. Cristman
Kvelertak on the Jewel (photo by Greg Cristman)

A hearty thank you goes out to Rocks Off crew and the audience who baorded the Jewel on Saturday to set sail on the East River for the BrooklynVegan/Rocks Off official CMJ showcase. The show, headlined by Kvelertak and featuring Skeletonwitch, Tombs and Psychic Limb, was the second of three NYC shows for the Norwegian band, who played a surprise show at Saint Vitus directly following their Europa gig the night before. Europa was with Skeletonwitch, Turbid North, Battlecross, and Barn Burner.
As the boat pulled away from the dock, Psychic Limb took to the stage with their nihilistic hard-grind. Vocalist Brian Montouri's stage antics were as negative and wild as usual, at one point grabbing a case of beer set aside for the bands and throwing it into the crowd and screaming "free beer" into the microphone. The crowd swarmed the case and after the sound man headed to the front to move the case behind the band (its original spot), Montouri found it again and threw it back to the frothing alcohol-hungry wolves. They won't be asked back on the boat any time soon.
Tombs followed. The cold late fall air whipped through the top tier of the boat and the Brooklyn band managed make it even a little bit more icy. Another well-executed set of black metal-tinged with hardcore from Brooklyn's finest, who performed part of their set with the Statue of Liberty as a backdrop. Surreal and awesome.
Skeletonwitch's uber-fun and tongue-in-cheek blackened thrash kicked the party into overdrive, and was followed by Nowegian party-metal crew Kvelertak. Crowd-surfing, moshpits and general dancing insanity were the center-piece of both sets, which mirrored Kvelertak's set at Europa (but differed from Saint Vitus) (I went to all three). Kelertak literally brought the boat's ceiling down with them during their set, with the bands and audience members ripping the drop ceiling and tiles out of place and leaving a huge mess by the end of the night.
Lots more pictures and video from the Rocks Off Boat Cruise, below...

--
Psychic Limb by Jonathan McPhail
Psychic Limb by Greg Cristman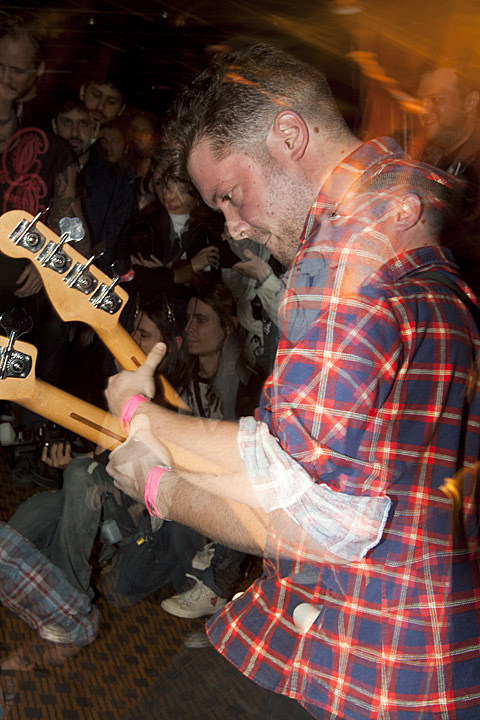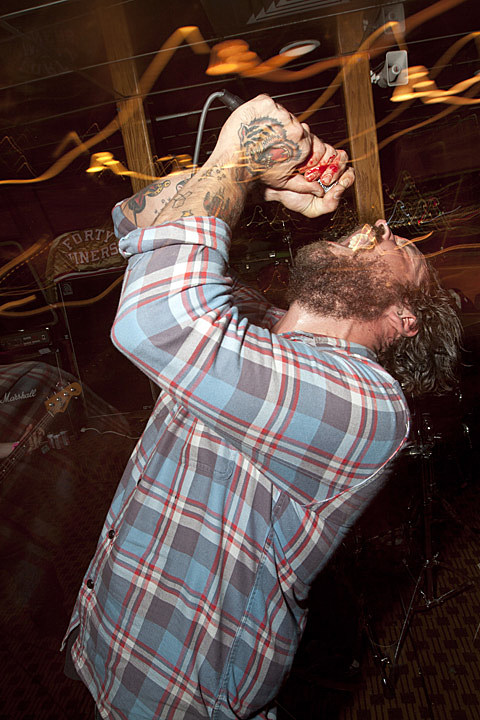 Psychic Limb | NYC @ Jewel | 22 Oct 2011

Tombs by Jonathan McPhail
Tombs by Jonathan McPhail
Tombs | NYC @ Jewel | 22 Oct 2011

Skeletonwitch by Jonathan McPhail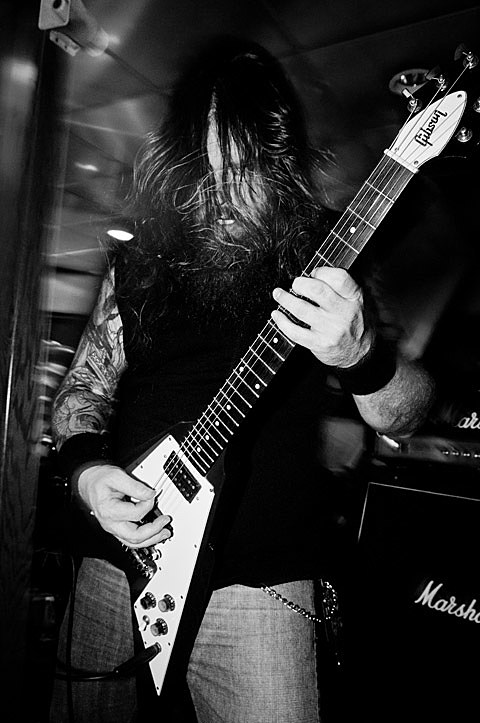 Skeletonwitch by Greg Cristman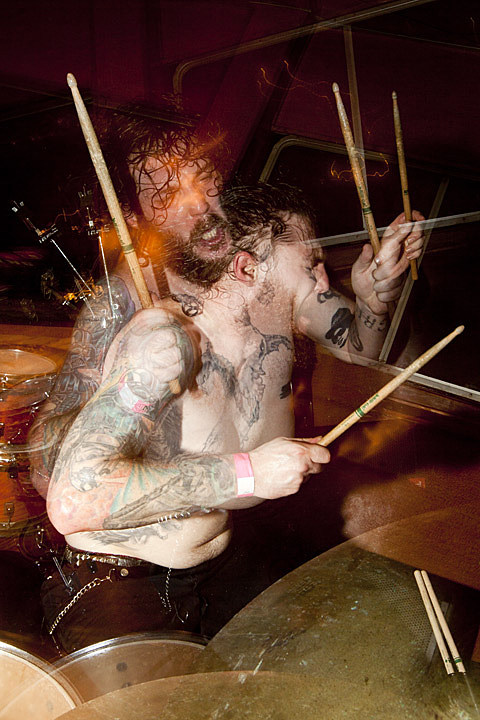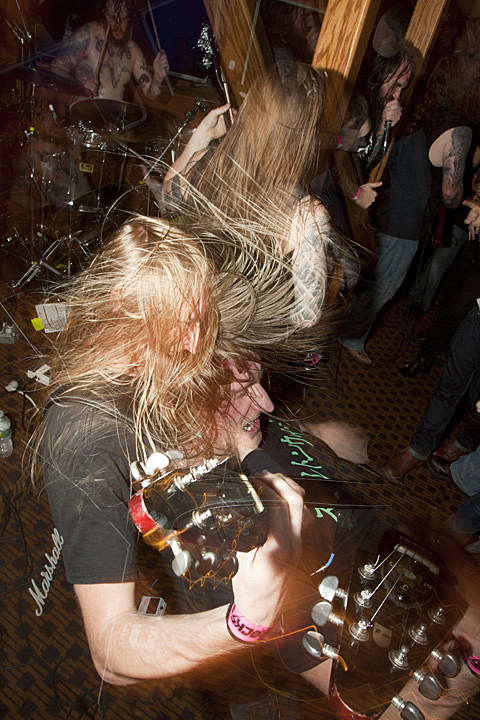 Skeletonwitch | NYC @ Jewel | 22 Oct 2011

Kvelertak by Jonathan McPhail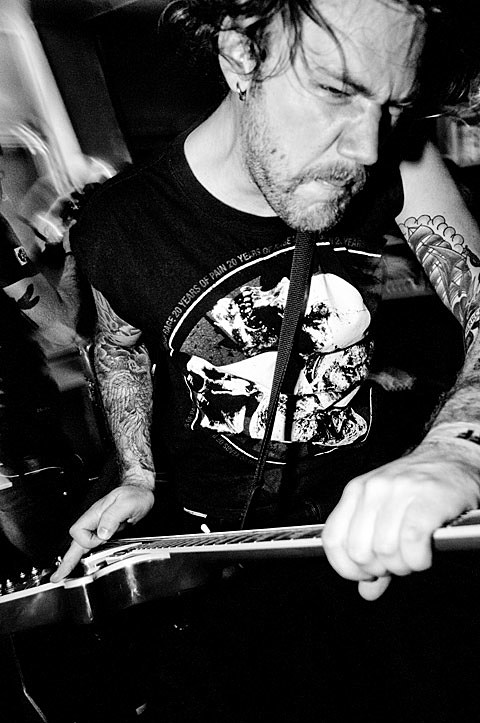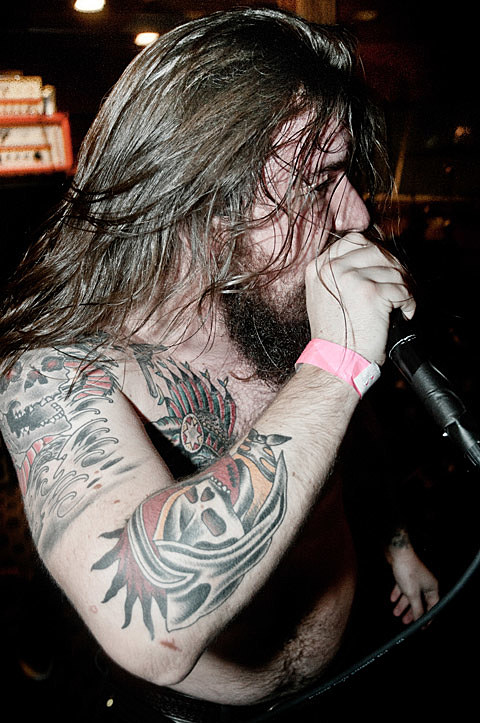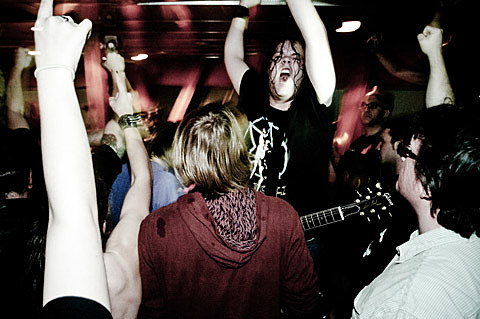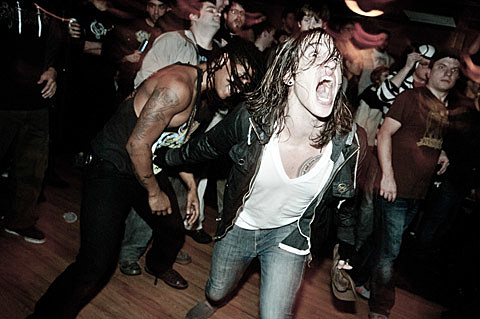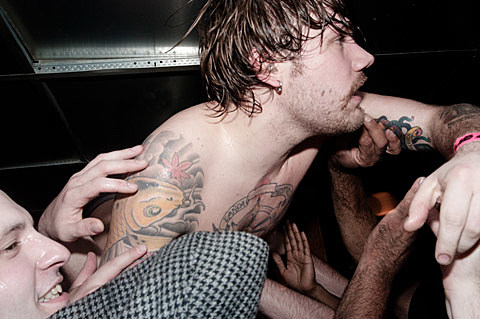 Kvelertak by Greg Cristman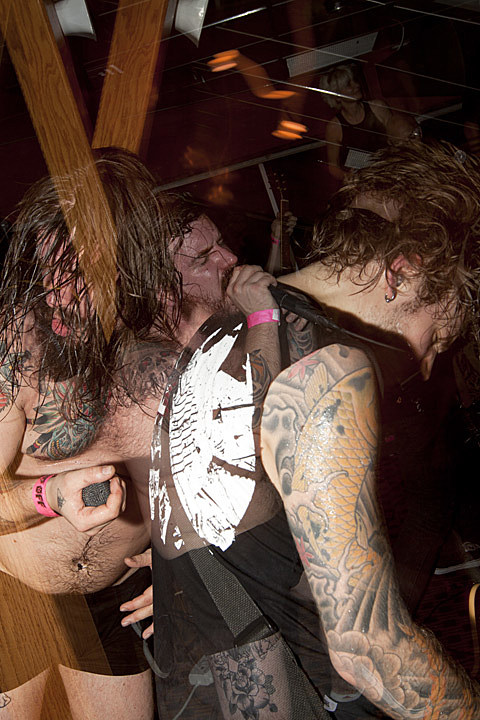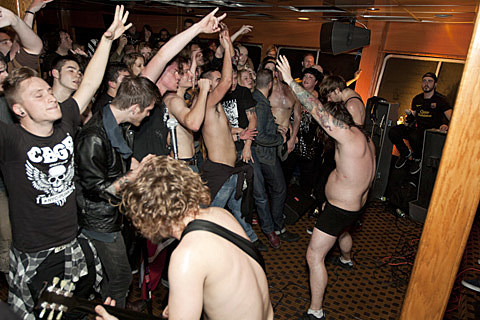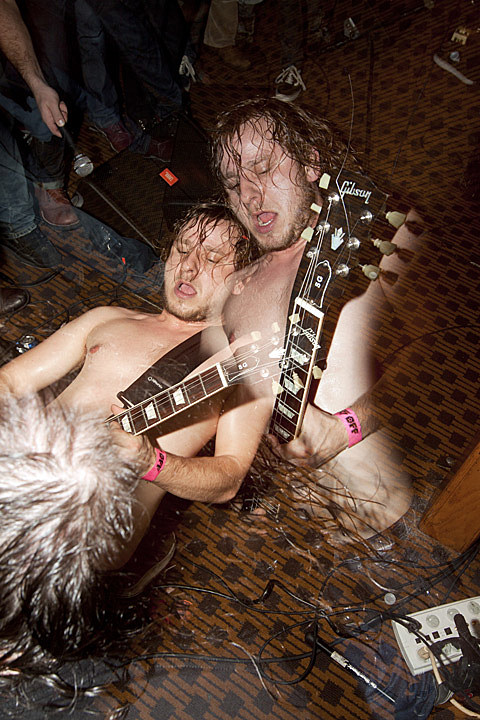 Kvelertak | NYC @ Jewel | 22 Oct 2011