Kylesa, Pinkish Black & Sierra played Saint Vitus (pics/setlist)
photos by Caroline Harrison
Kylesa @ Saint Vitus - 10/25/13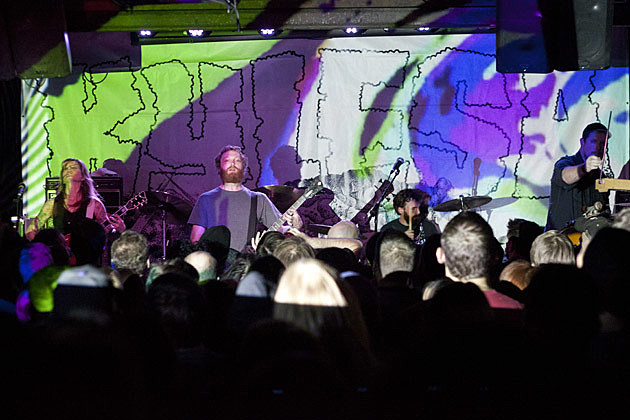 Kylesa, Pinkish Black and Sierra's BrooklynVegan/Invisible Oranges-presented tour wrapped up in Virginia over the weekend, after stopping in NYC for a sold-out show Saint Vitus Bar on Friday (10/25). We've got a set of pictures and a review over at Invisible Oranges. Here's an excerpt:
This was my first time seeing Kylesa, so I can't really compare this experience to seeing them in a larger setting, but playing in a small club worked for these guys. The house was packed, the sound was huge (and excellent), and the band crammed onto the tiny stage right up next to each other. Kylesa's dual drummer set-up sounded better closer to the stage -- they often double each other, and any nuance differentiating their parts can be lost at a distance. Regardless, this band knows how to play to their strengths, and it didn't hurt that the crowd was packed with folks who leapt at the chance to see Kylesa in a smaller setting like Vitus.
Check out the pictures and full writeup over at IO. More pictures are in this post.
NYC locals So Hideous (whom we recently debuted a track by) opened this show. We missed them, but they're about to head out on tour. Check out those dates, along with more pictures of Kylesa (including one of their setlist), Pinkish Black and Sierra from Saint Vitus, below...

---
Sierra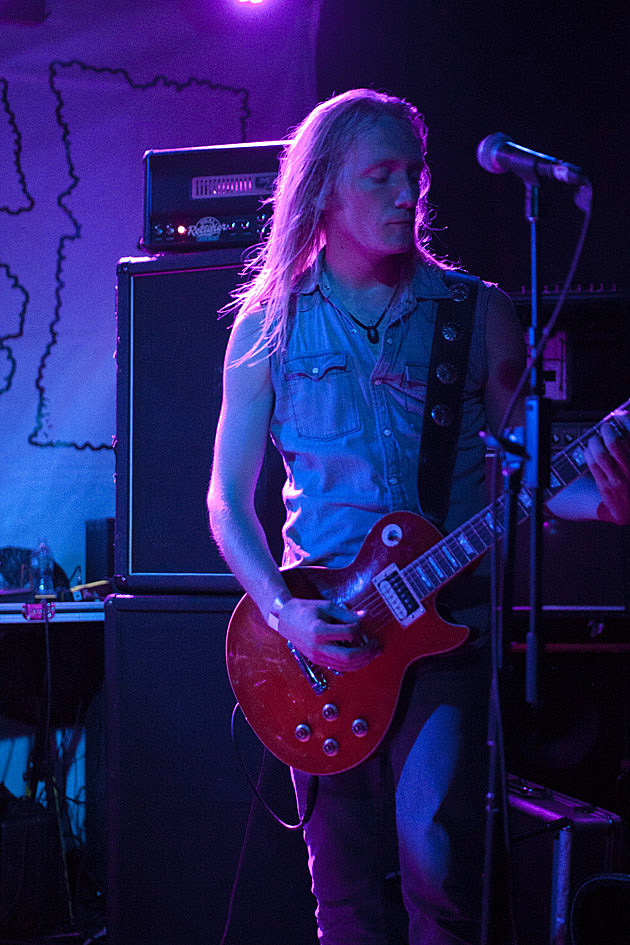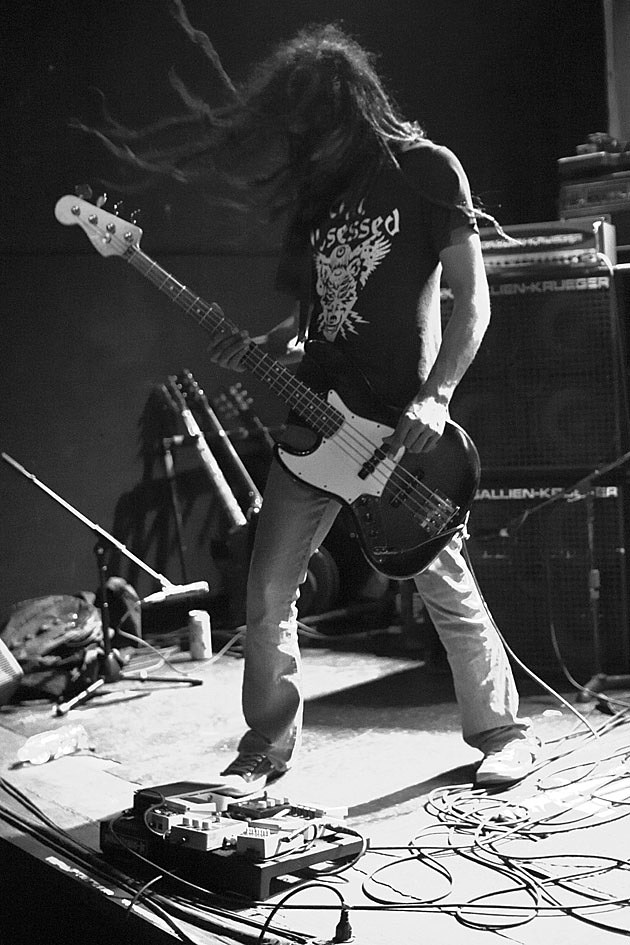 Pinkish Black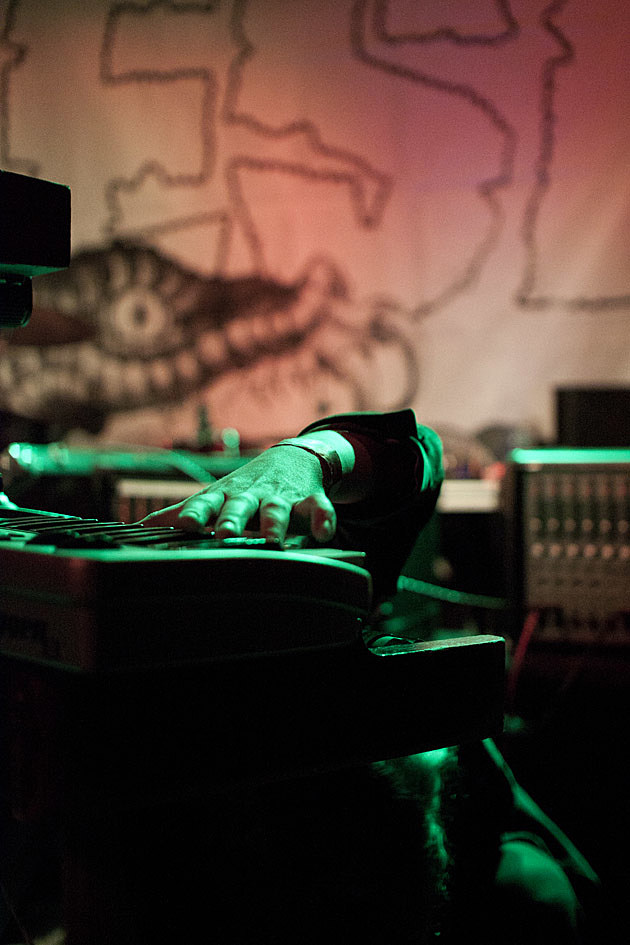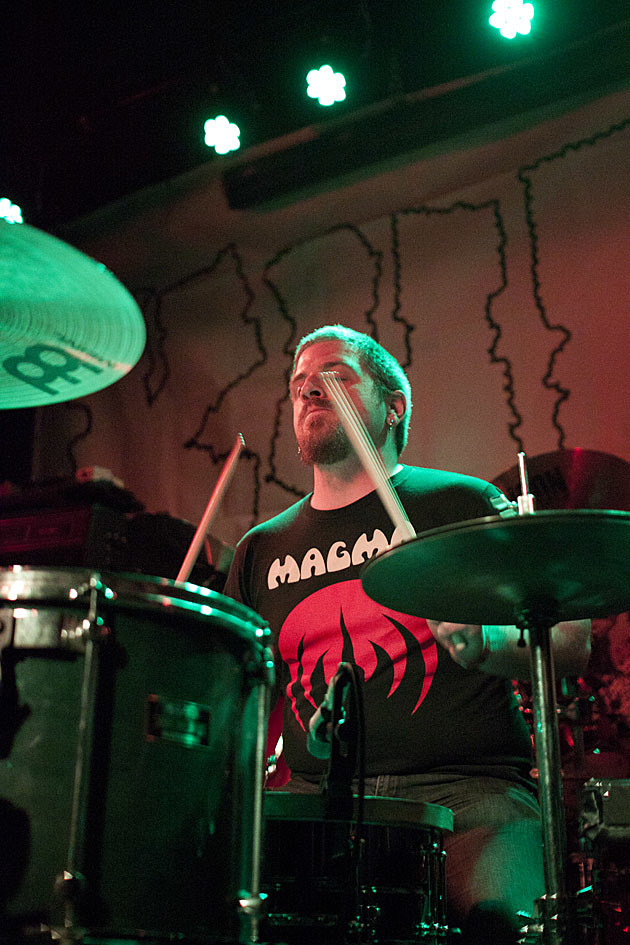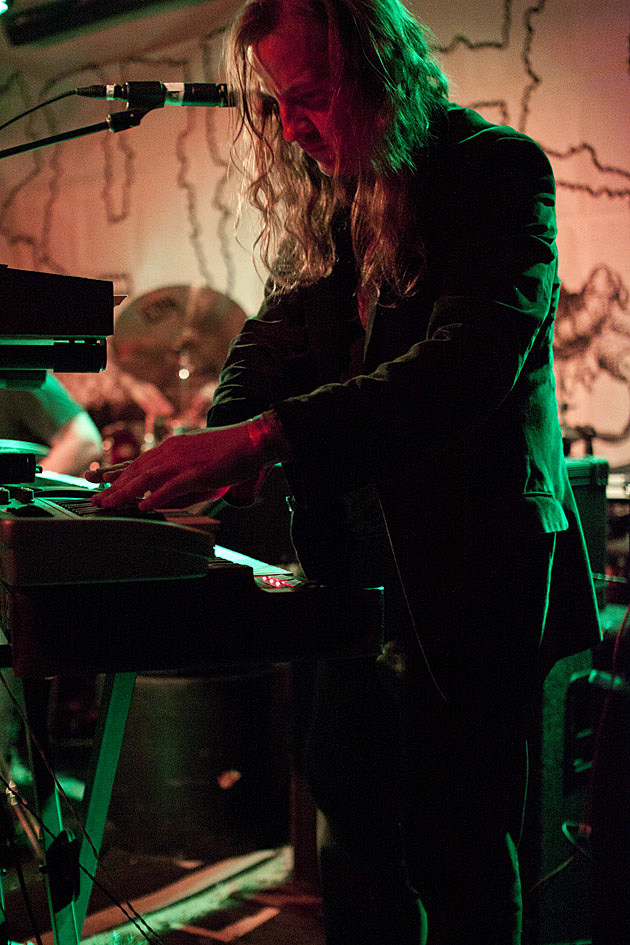 Kylesa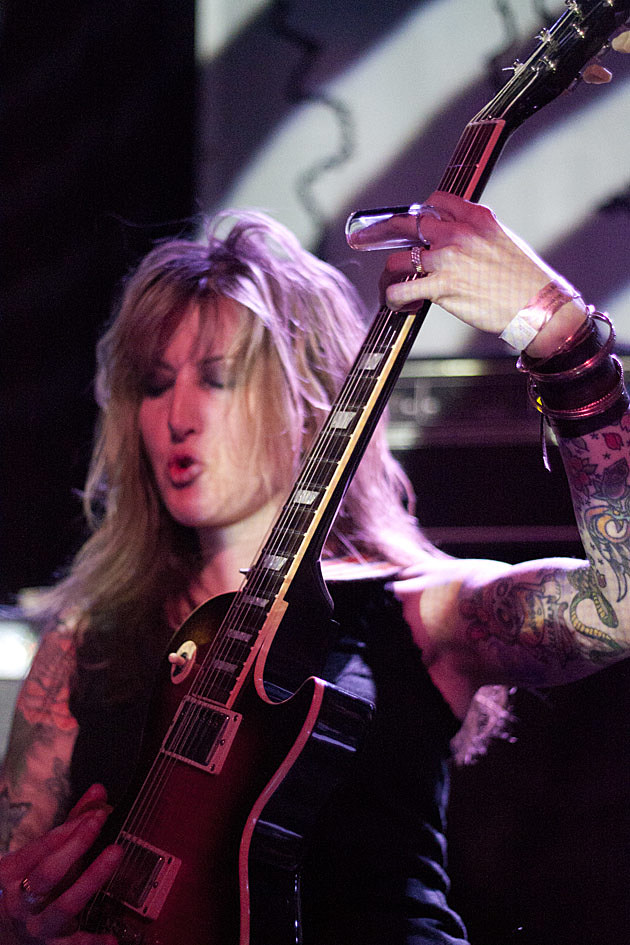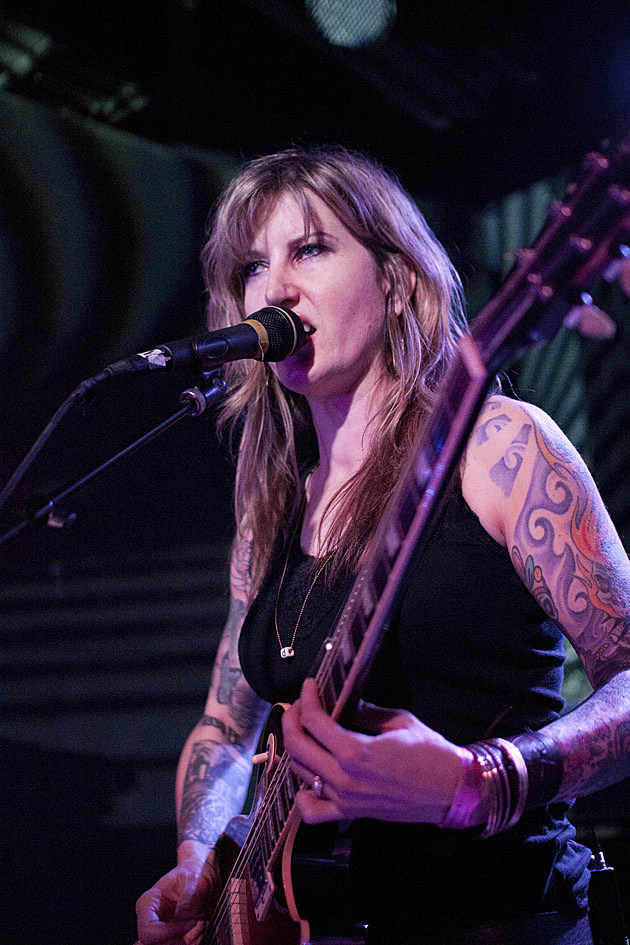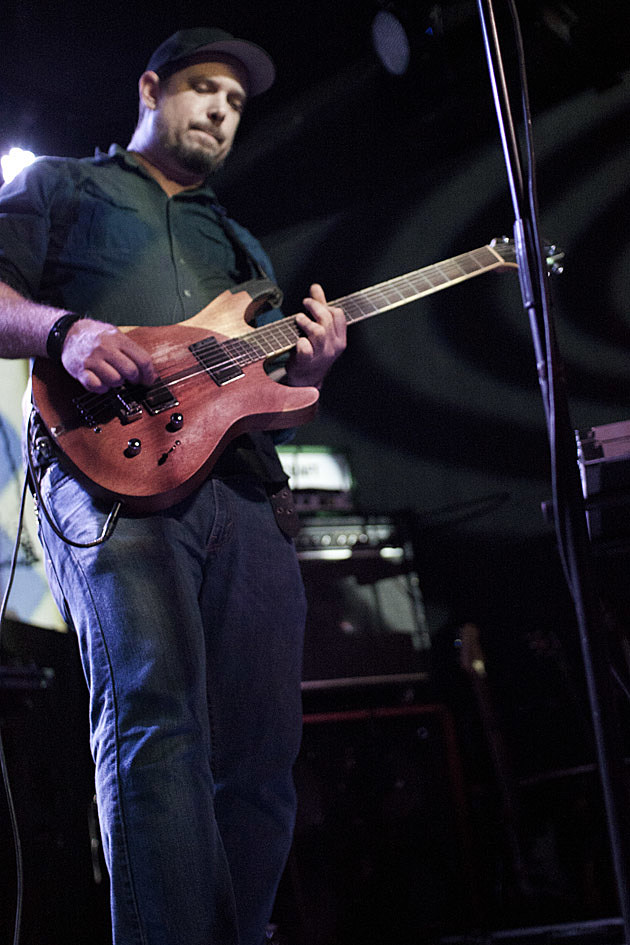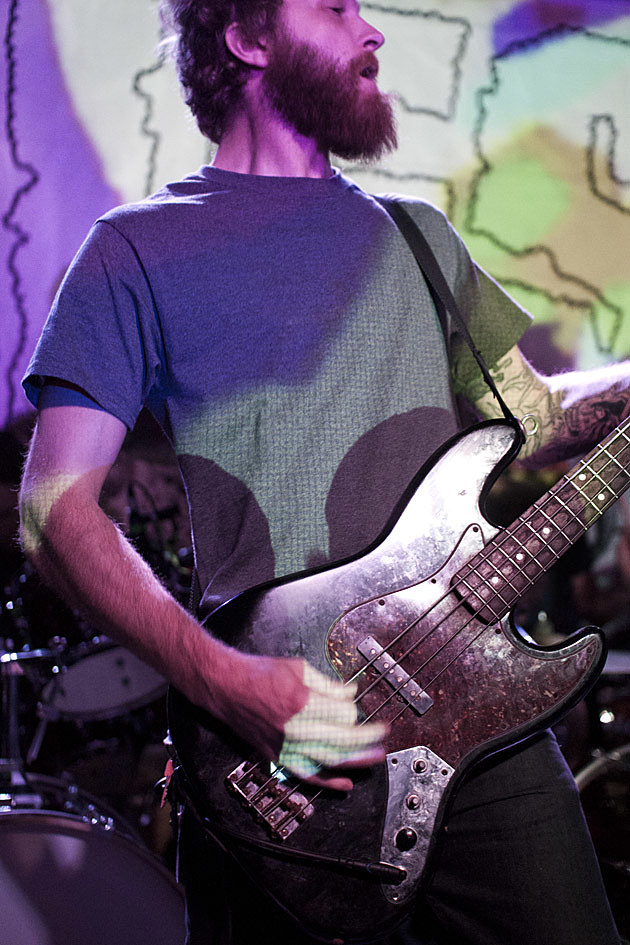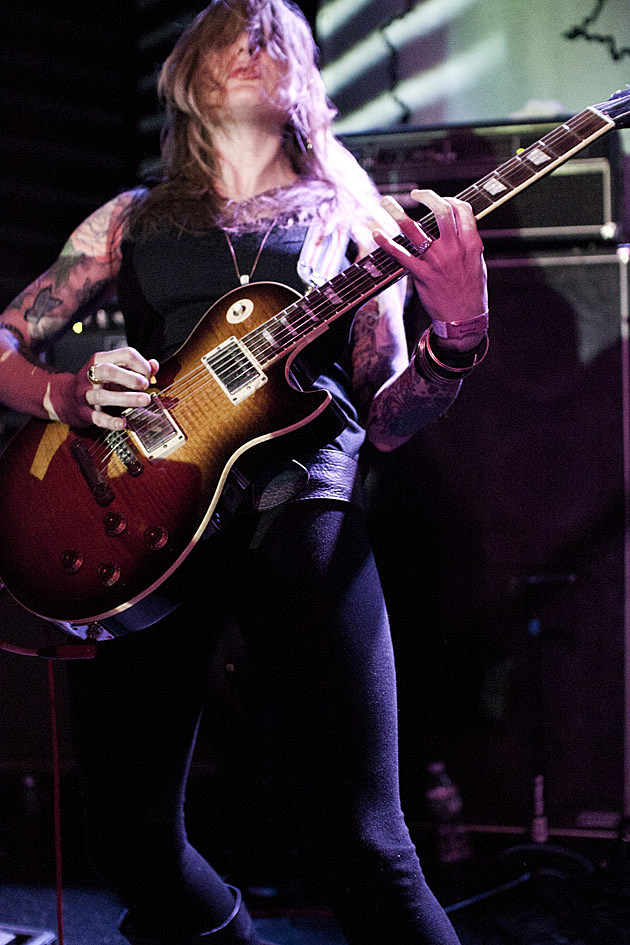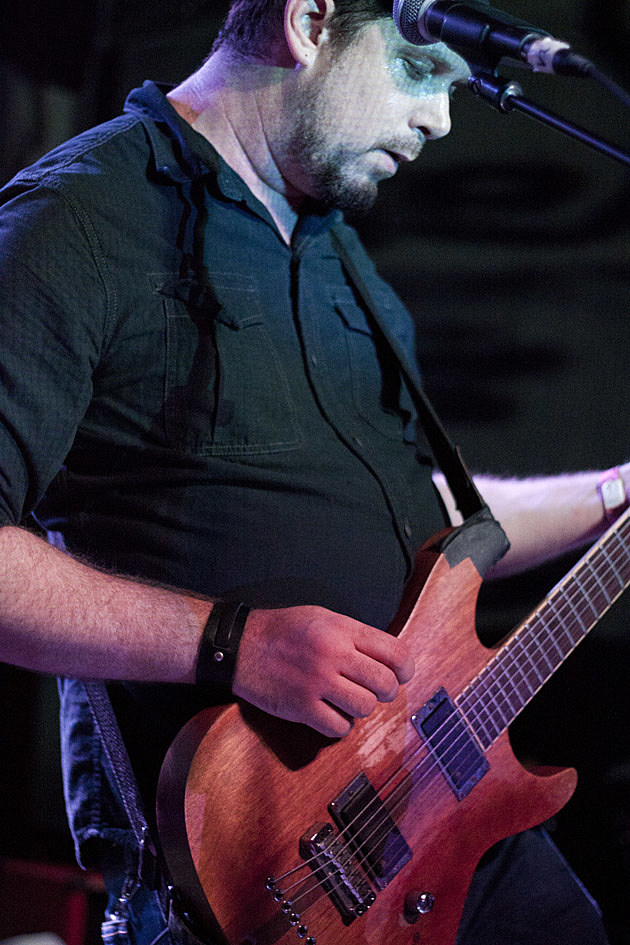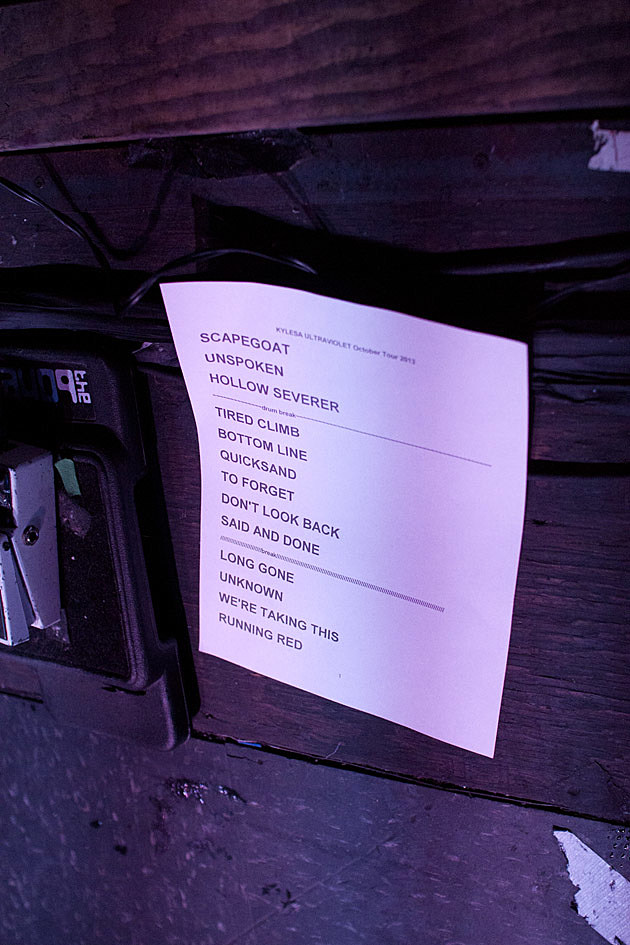 So Hideous -- 2013 Tour Dates
Nov 1 - New London, CT @ 33 Golden
Nov 2 - Fredericksburg, MD @ Guido's Speakeasy
Nov 3 - Wilmington, DE @ Mojo 13
Nov 4 - Morgan, WV @ 123
Nov 5 - Raleigh, NC @ Slim's
Nov 6 - Asheville, NC @ Odditorium
Nov 7 - Washington, DC @ Casa Fiesta
Nov 8 - Columbus, OH @ Bourbon St
Nov 9 - Buffalo, NY @ The Lair
Nov 10 - Kingston, NY @ The Anchor
--