Kyuss Lives! lived @ Terminal 5 with The Sword & MonstrO (pics & setlist)
Gregory R. Cristman
Kyuss Lives! @ Terminal 5

The Aquarian Weekly: You're doing rehearsals?

John Garcia: It's pretty much pre-production for the next record has already started and we're just trying to get all of our ducks in a row and whatnot.

Wow. That seems really quick. Do you have new material already, or is pre-production writing it?

Yeah, it's more pre-production writing it, sitting in the room and bouncing ideas back and forth, talking about tones and drum sounds, guitars, whether it be sitars or 12-string baritones or whatever it may be. We're kind of ironing out all the logistics of it all. It's an exciting time.

Is Brant taking the lead role in writing the music?

One thing for certain is it's everybody's responsibility to come to the table with something. This is a group thing, and Brant expects that. Brant expects that out of everybody. Whoever brings something to the table, music-wise, he needs to put his 25 percent in there, I need to put my 25 percent in there, and Bruno does, so we all have to. Nick does. So it's definitely a planned thing, where the song deserves everybody's input. That's the good thing about it. It's not just one person, it's the whole band thing, whether it be writing lyrics--Brant's gonna come to the table with melodies, I'm gonna come to the table with music. There's switched roles, and I look forward to that. It's definitely a group project, though.

...Now, obviously, a huge, integral part of Kyuss is not there, and it's going amazingly well without Josh. Now, a lot of people think that there's--a lot of people want there to be a lot of animosity between Josh and Kyuss Lives! The flipside of the coin is that there's no animosity. We all love and respect Josh, and it goes both ways, so it's very, very interesting, how the process is going.
Kyuss Lives!, and apparently so does bassist Nick Oliveri. He was in the band, despite his recent troubles, when the reunited desert stoners hit Terminal 5 on Friday (9/23). Pictures are in this post.
The show was the first reunion show in NYC for touring quartet, which features John Garcia, Brant Bjork, Nick Oliveri and Bruno Fevery in place of Josh Homme. The setlist, as you can see below, stuck to the classics (despite the new material discussed above).
If you arrived early, you may have seen support from The Sword and MonstrO, the latter of which is the new project from ex-Torche member Juan Montoya and Kyle Sanders of Bloodsimple (and brother of Mastodon bassist Troy Sanders). Their debut LP is out now via Vagrant Records.
More pictures from the T5 show below...

--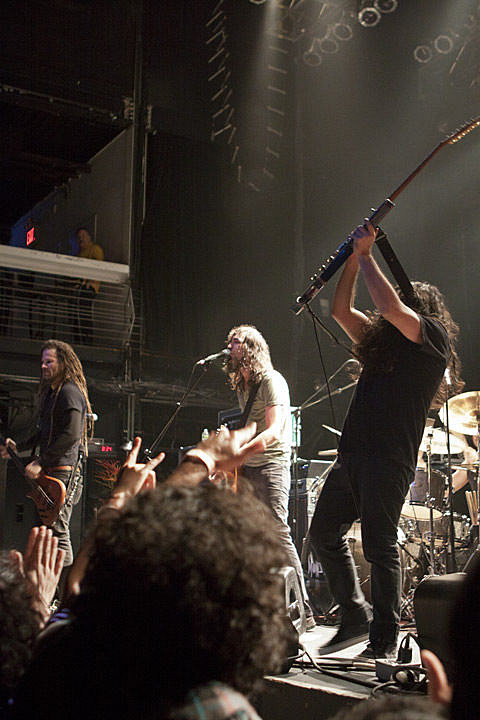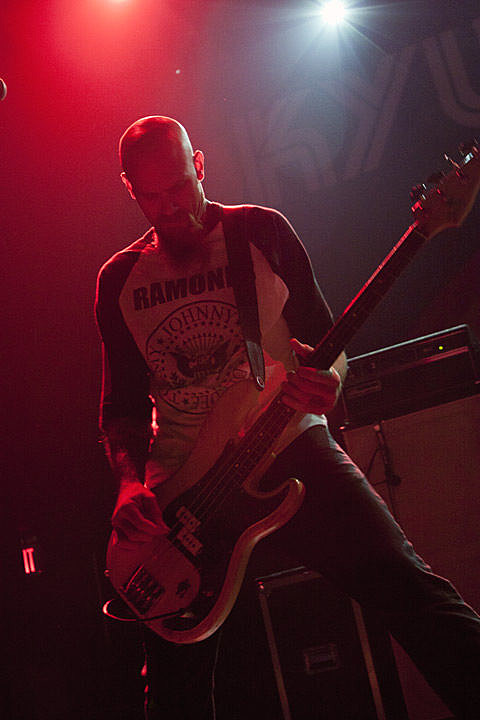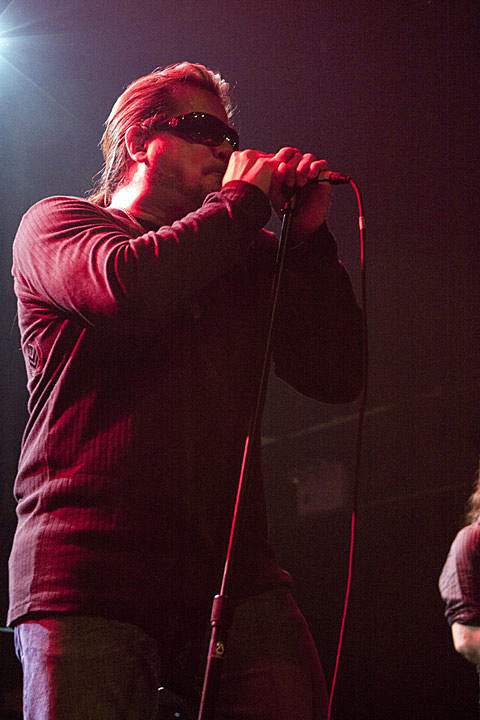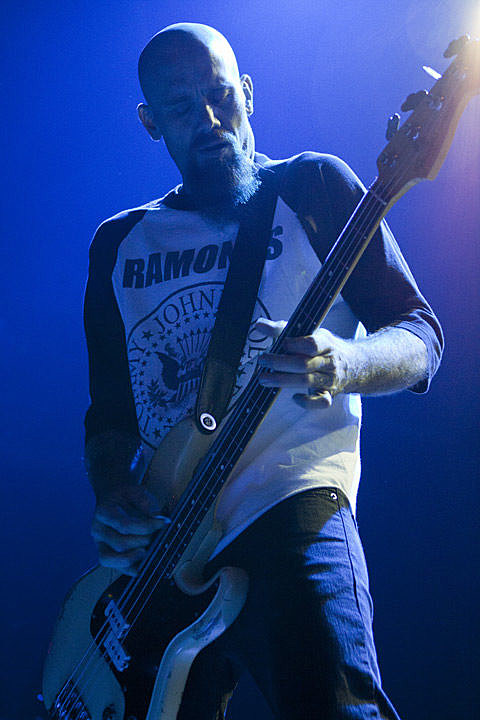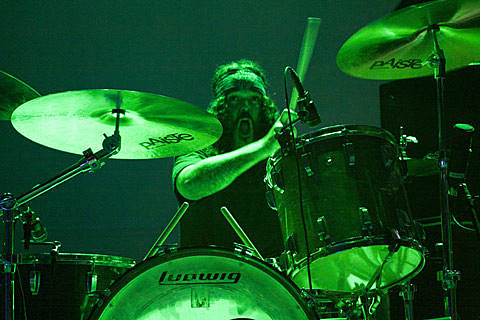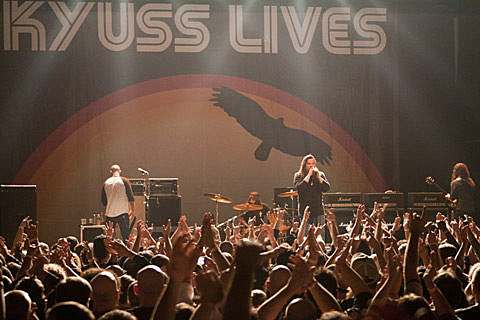 KYUSS LIVES SETLIST 9/23 AT TERMINAL 5
Gardenia
100°
One Inch Man
Whitewater
Freedom Run
Thumb
Asteroid
Hurricane
Supa Scoopa and Mighty Scoop
Odyssey
==========
Spaceship Landing
Allen's Wrench
Green Machine