Ladyhawke, Little Boots, Semi-Precious Weapons & friends @ Irving Plaza in NYC (the Perez Hilton show) – pics (NSFW)
Timothy S. Griffin
photos by Tim Griffin
Ladyhawke

"New Zealand rocker Ladyhawke may sing about Paris burning, but on Wednesday it was New York City that was on fire. At the headliner of the "Perez Hilton Presents" concert at the Fillmore at Irving Plaza, Ladyhawke was well-worth her witching-hour performance, featuring crowd-friendly renditions of "Back of the Van" and "My Delirium." Unfortunately, fellow co-headliner Ida Maria was a no-show because of illness. No matter. The two surprises Hilton pulled out of his sleeve certainly made up for it.

"I'm marveling that I was able to pull it off, because I've never put on a tour before," Hilton told MTV News. "The reason why I'm doing the tour, the reason I have a record label, the reason why I write about music on my Web site is because I think music lovers like sharing good music with other music lovers."...

...Last-minute surprise act Little Boots hit the stage sans her band mates (they were stuck across town) and performed solo with only a piano to accompany her. She thanked Hilton with a run through a haunting cover of Kate Bush's "Running Up That Hill" and was followed by another surprise in Kat DeLuna, whose high-octane hip-swirling show made the walls sweat." [MTV]
By "across town", they mean at Bowery Ballroom where Little Boots also played on Wednesday night (9/16). Ida Maria was in fact a no-show, though the type of illness is unclear - it may have been a case of Perez-itis because she seemed to be doing okay when she performed at the Betsey Johnson fashion show a night or two earlier. Officially it became this:
Friday, September 18, 2009

Ida Maria will not be finishing the current Perez Hilton Presents Tour. She is suffering from total exhaustion and will be heading home to Norway to rest and be under Doctor's care. Her personal statement to everyone is:

Dear Friends and Fans. I am so very sorry but I cannot finish this tour. After touring in Scandinavia, Europe, the UK, Australia, Japan and the USA for 3 years straight I am just completely exhausted. I have learned that I am not a superwoman.

I love all the bands, musicians and crew on this tour. Go see these bands! I will be back and look forward to playing you my music both new and old. The new music is in forefront of my mind. Thank you all again. See you soon. I wish you peace.

Ida Maria
One night before the Irving show Ladyhawke played the Apple Store. More pictures from Irving Plaza (NSFW - there were strippers), below...


Perez Hilton
Frankmusik
Little Boots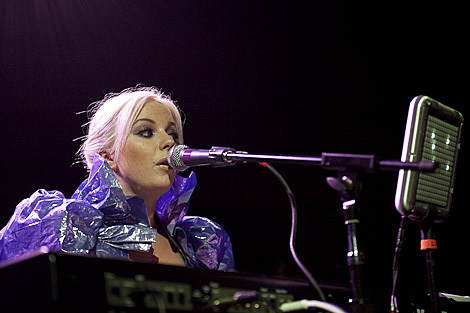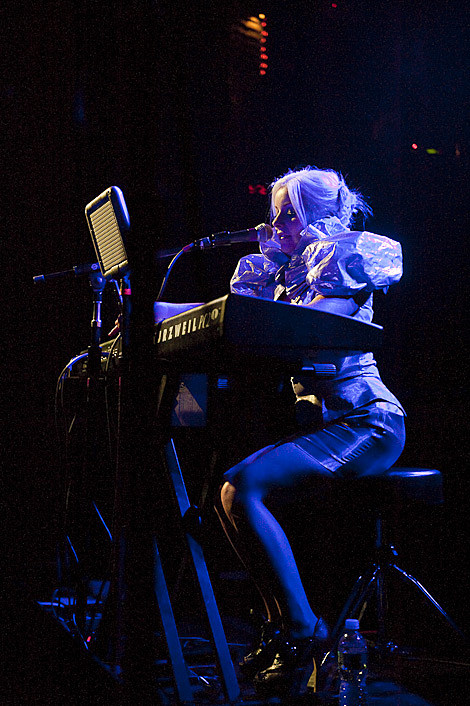 Gabe Saporta from Cobra Starship
Kat DeLuna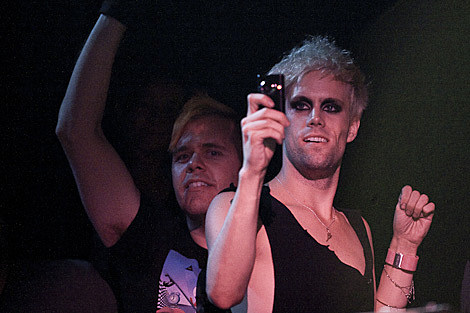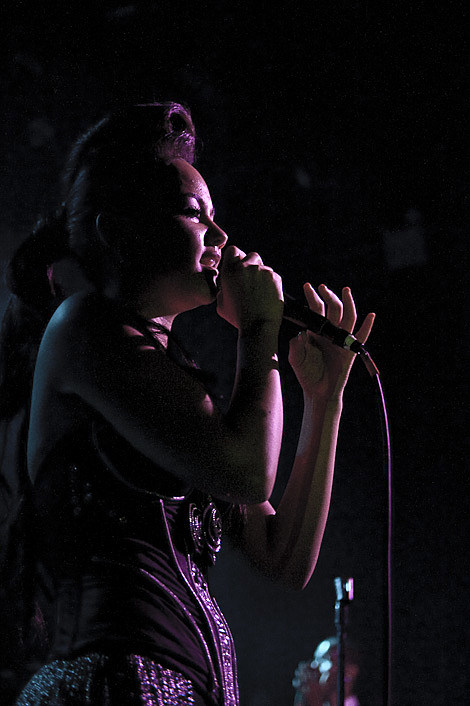 Semi Precious Weapons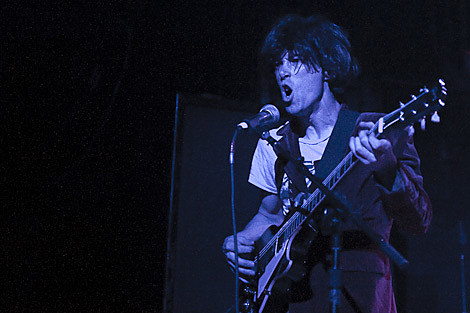 Ladyhawke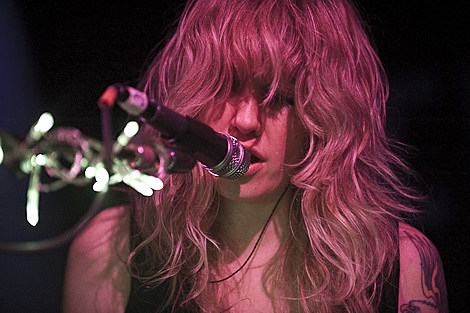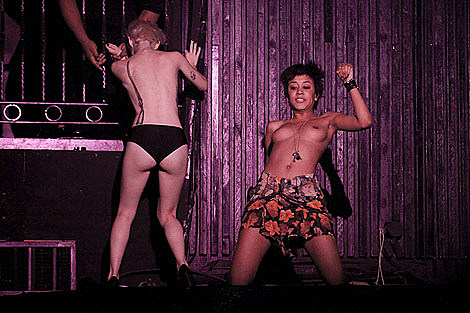 setlist