Larkin Grimm & Martin Bisi pics, Small Beast schedule…
photos by Lori Baily
Martin Bisi and Larkin Grimm played Mercury Lounge on January 24th. Lori got some pictures. They're in this post. They both also shared a bill at the Knitting Facory about three week's prior (at the end of December).
Martin Bisi's next show is tonight (2/1) at Small Beast, a weekly show hosted by Paul Wallfisch, Mondays at The Delancey. Upcoming acts on Small Beast's diverse schedule include kitchen-sink punk Bad Credit No Credit, cabaret singer Little Annie, and punk jazz group Gutbucket. The full schedule for that and more pictures are below...

---
Larkin Grimm...
Martin Bisi...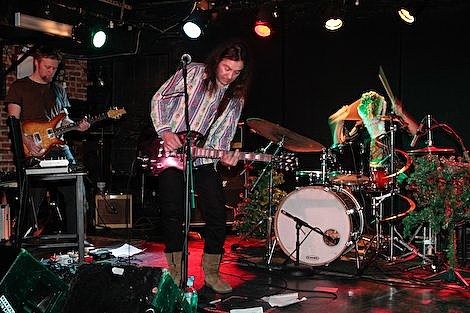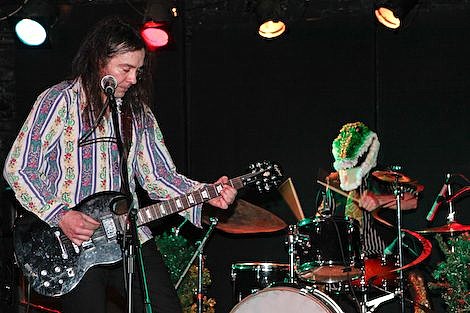 Martin Bisi - 2010 Tour Dates
Feb 01 upstairs at The Delancey New York, New York #
Apr 29 Lager House Detroit, Michigan
Apr 30 Darkroom - KEXP's Equalizer night Chicago, Illinois
# Paul Waullfisch's Small Beast Music Salon
Small Beast @ The Delancey - 2010 Schedule
Feb 01 RACHELLE GARNIEZ; JOHN DYLAN KEITH; MARTIN BISI; P. WALLFISCH solo
Feb 08 LACH; The CAIRO GANG w/special surprise guest; GUTBUCKET; LITTLE ANNIE
Feb 15 guest host: GREG GARING; CRASH & BURN; DARREN GAINES & The KEY PARTY; RANDI RUSSO
Feb 22 Guest Host: GREG GARING; BAD CREDIT-NO CREDIT; ALICE TEXAS; PETER HESS
Mar 01 guest host: GREG GARING; SMOOTA; SPOTTISWOODE; YULA BE'ERI
Mar 08 Guest Host: GREG GARING; JC HOPKINS; VERA BEREN; AE
Mar 15 guest host: GREG GARING; CASSIS; VERA BEREN; VOVETE
Mar 22 SUBMARINE BELLS-trio show; P.WALLFISCH solo; THOMAS SIMON
Mar 29 MISTY ROSES; P.WALLFISCH solo; + much more tba..!