Laura Marling played the McKittrick Hotel (pics, setlist)
Patrons in masks generally wander the darkened halls of the McKittrick Hotel for the disturbing and wildly successful production of Sleep No More, but Sunday night, all artifice was stripped away for a quiet evening with Laura Marling.
A line of twinkling Christmas trees served as the backdrop of the velvet-curtained stage. And though Marling's music doesn't exactly smack of holiday cheer, there is a warm, comforting quality to her voice that rises above the bleakness of her lyrics.
Marling began her solo set with the beautiful, sparse finger-plucked melody of "Sophia," the single from her most recent album, A Creature I Don't Know. Though she didn't reach too far back into her discography for older favorites, she did throw in a Ryan Adams cover ("My Winding Wheel") early on to help introduce some variety to her short set. But it was the latter part of the show that was the highlight for me: a breathtaking new song (which she also played at her recent Webster Hall show), followed by the equally arresting "Alpha Shallows" and "Night After Night."
Not even an intermittent cough between songs compromised Marling's voice. Throughout her set, the sold-out crowd reverently stood in complete silence - so quiet that Marling commented on the incessant noise of shutter clicks.
I've lost track of how many times I've seen Laura Marling at this point. I'm well acquainted with her painfully short sets and with the nervous stage banter she tends to fall back on while tuning her guitar (which she likened to a "temperamental old man"). And yet, instead of quickly crossing her off my list as I do with many artists after I've seen them once, I keep going back. Because when Marling starts to sing, it's as if you are the only two people in the room.
I was at the second of two shows on Sunday night. We have pictures from the earlier one. More of them with the late show's setlist, below...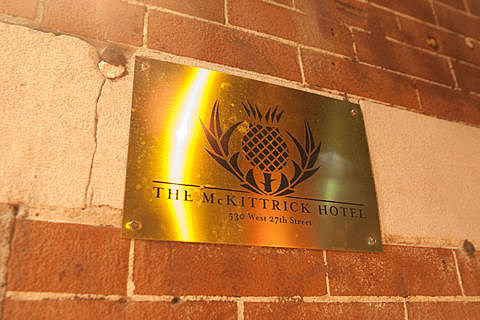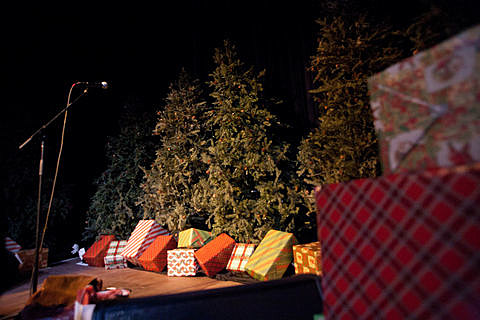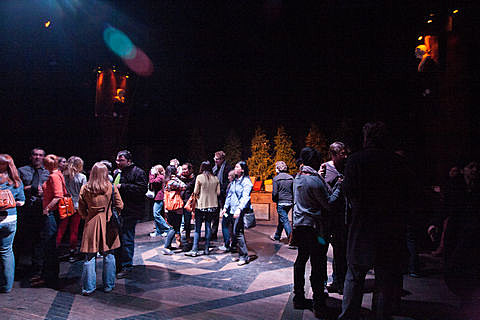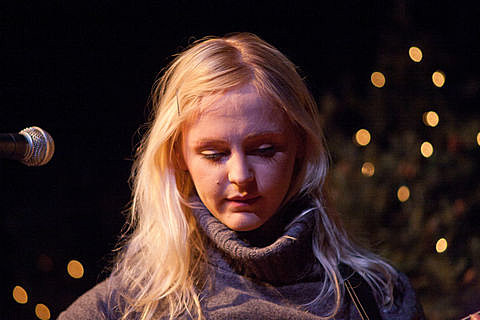 Laura Marling set list
Sophia
Don't Ask Me Why
My Winding Wheel (Ryan Adams cover)
The Muse
I Was Just a Card
*New Song
Alpha Shallows
Night After Night
Rambling Man