Laura Marling played Prospect Park w/ Michael Kiwanuka & Willy Mason (Celebrate Brooklyn pics & video)
Laura Marling at Prospect Park - 6/14/12

Laura Marling brought her tour to NYC for a free show at Prospect Park last night (6/14) with Michael Kiwanuka and Willy Mason. Here are some pictures from what was a perfect night outdoors.
Willy opened the show with a short set at 7pm sharp followed by crowdpleaser Michael Kiwanuka, who like Laura was here visiting from the UK, and who had played a sold out show at Highline Ballroom just one night earlier. To quote NPR (who will also be streaming some of the Celebrate Brooklyn shows this year), "Michael Kiwanuka combines roots and soul with such old-school, retro-sounding verve, it's hard to believe he's still a rising star -- let alone a 24-year-old." He was backed by a full band and his set included a Jimi Hendrix cover (one of his inspirations to play guitar).
I was afraid that Laura had to follow him, but those fears were washed away seconds into her set; she need not ever fear being the headliner. Captivating the crowd for over an hour (With no encore. She doesn't do encores), the 22 year old British singer-songwriter ended her set just after 10pm with an extremely moving rendition of "I Speak Because I Can". As promised, there was very little banter, except when she introduced her band and asked them to each tell us a "fact". The band member, who in his English accent said the Celebrate Brooklyn sound booth reminded him of a "walker" from Return of the Jedi, and that him thinking about that caused him to almost miss the start of one song, won in the story department. Laura, who stayed seated all night, won in the "I can command a giant field of people by just singing into my mic and looking toward the sky" department (though the best songs were the ones she played with her full band. She did a few new songs and one cover solo on the stage that was, as she pointed out, a bit too big for that.). Amazing show.
Celebrate Brooklyn began this year in Prospect Park with a show by Jimmy Cliff and continues tonight (6/15) with "Geri Allen & Carrie Mae Weems: Slow Fade To Black With ESPERANZA SPALDING / TERRI LYNE CARRINGTON / LIZZ WRIGHT / PATRICE RUSHEN AND MORE".
More pictures and some videos from Thursday's free show, below

---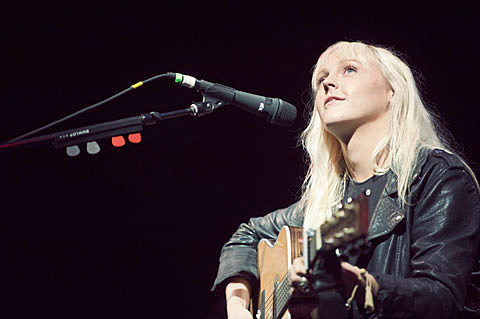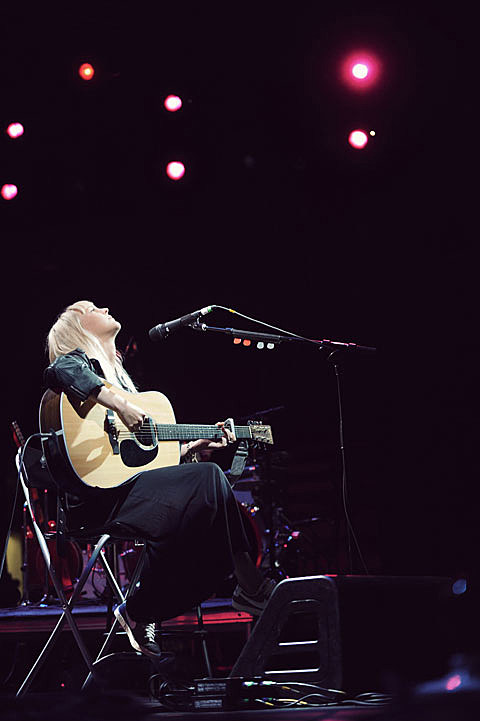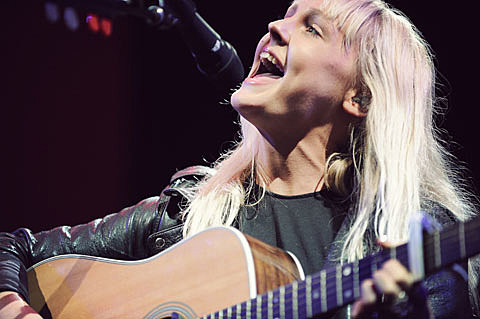 Laura Marling - "Rambling Man" at Prospect Park 6/14/12

Laura Marling - "Hope In The Air" at Prospect Park 6/14/12