LCD Soundsystem & Sleigh Bells played Phildelphia Naval Cruise Terminal (pics & setlist)
Urban Outfitters threw a pre-party outside the venue for all ticket holders. Why? I don't know, but I don't question free drinks and It was a really chill environment for a pre-party with DJ's spinning obscure disco and local retailers/artists selling records, art and t-shirts. The venue itself, the Philly Naval Cruise Terminal, is a really large space which comfortably housed thousands of anxious LCD fans, more than a of which dozen were dressed as the violent pandas from the "Drunk Girls" video.
Sleigh Bells opened with an energetic, albeit predictable set. They sounded great, but I'd personally like to see them get a full band together... there's really no reason for them not to as this point.
LCD Soundsystem took the stage about a half hour after Sleigh Bells finished and opened with "Dance Yrself Clean", which as far as I know had not been played before this current tour that just began on Thursday. Of course by this point, every LCD fan has become wholly familiar with This Is Happening and all its greatness, so new songs like "I Can Change" and "You Wanted a Hit" were greeted with the same enthusiasm as the rest of their catalog. Classics like "Daft Punk is Playing at My House" and "Tribulations" had the entire place going insane and "Losing My Edge" during the encore had everyone (except event staff) bouncing... not sure how that floor didn't collapse for that. All in all, this certainly beat the show at Terminal 5 in May I made it to, and can't wait for Murphy and Co. to announce the inevitable final New York City shows (and the one happening Wednesday doesn't count).
More pictures and the setlist are below. Please note that the actual setlist varies from the one on stage...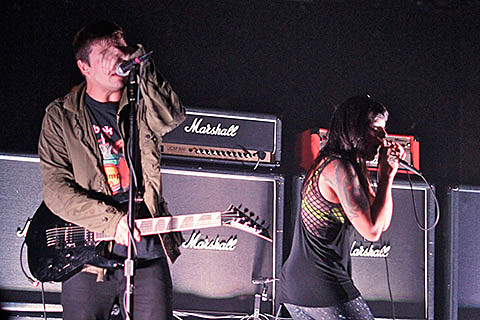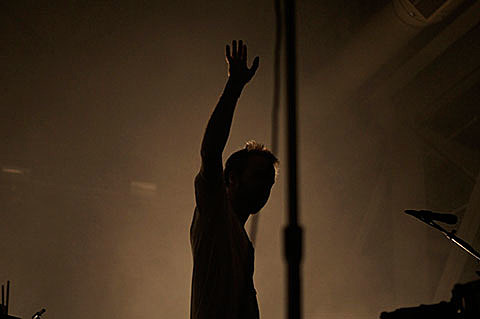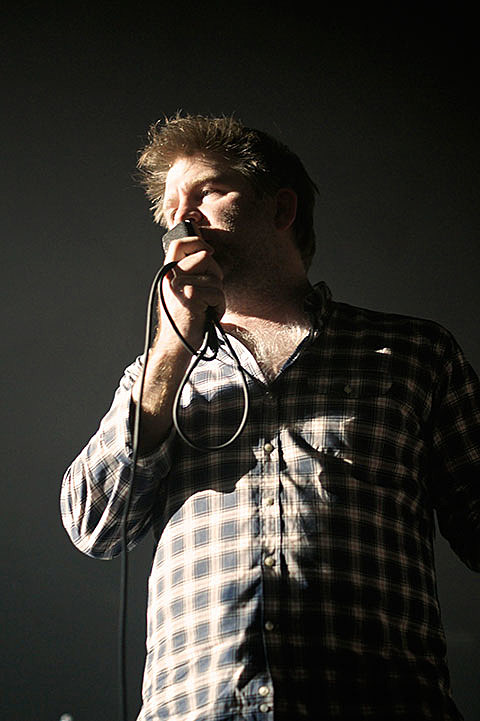 LCD SOUNDSYSTEM - SETLIST 9/24/10
Dance Yourself Clean
Drunk Girls
Get Innocuous
Yr Citys a Sucker
Daft Punk is playing at My House
I Can Change
All My Friends
You Wanted a Hit
Tribulations
Movement
Yeah
Encore:
Someone Great
Losing My Edge
Home