Leather played Acheron with Shoxx; Ramming Speed played Saint Vitus with Full of Hell & Skullshitter (pics, video, review)
Leather at Acheron - 6/9/12

I spent my Saturday night (6/9) split across two venues, spending the early part of the evening at Saint Vitus catching Ramming Speed, Full of Hell and Skullshitter and the tail end of the evening watching Leather with Shoxx at Acheron. After the predominantly doom-oriented evening the night before, lightning-fast speed was a welcome change.
Skullshitter opened Saint Vitus that night as part of a five-band bill that also included Phobia and Strong Intention. The band, which features a member of Mutant Supremacy/Trenchgrinder, play death-metal tinged grind which was plagued by technical diffuculties throughout the set. Falling drumkits caused many an audience member to run on stage to make sure the set was secure, with the drummer's sibling eventually settling on stage to make sure it didnt move. Despite the equipment issues, Skullshitter were great. Catch them Tuesday (6/12) at Acheron with Whitehorse.
Full of Hell followed Skullshitter, playing a hardcore/grind set peppered with noise while the crowd warmed up and started a circle pit. Vocalist Dylan is an instigator, driving the kids nuts by performing on the floor and pushing his way through the crowd. I've enjoyed these guys for a while and though Full of Hell is young, they have a bright future ahead.
Boston's Ramming Speed followed, and these boys know how to play a live show. Though primarily a thrash band, Ramming Speed knows that the genre's roots are in punk rock and their live show reflects that. Super-high energy set that, even if I didn't already like them, would be endlessly entertaining to watch.
After a few songs from Ramming Speed, I hightailed it over to Acheron knowing that I had missed sets from Raw Meat and Dipers as part of that evening's punk bonanza. Shoxx had already taken the stage by the time I had arrived, ripping out noise-punk inflected hardcore riffs while the crowd raised their fists. With ex-members of Nomos, Pollution & Battletorn amongst them, there was no way that Shoxx could be anything less than interesting and they definitely didnt disappoint. Great band.
Philadelphia's Leather, who recently released a new 7" and is working on a new LP closed out both the Acheron and my evening with a punk rock set that dipped into their current three seven inches (one of which is the pressing of their demo). The crowd moved for the duration of their set and much like Full of Hell, their vocalist performed the entire set from the floor.
More pictures from Saint Vitus and Acheron are below, alongside video of the entire Saint Vitus show with Phobia and Strong Intention included.

---
Skullshitter at Saint Vitus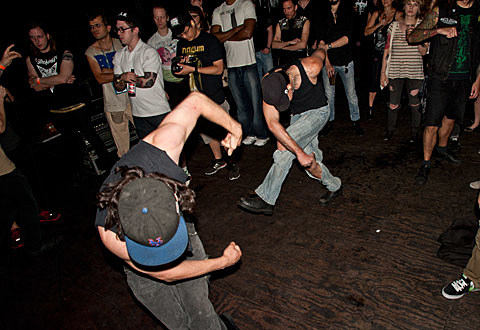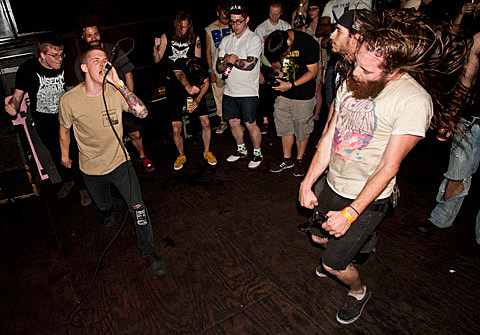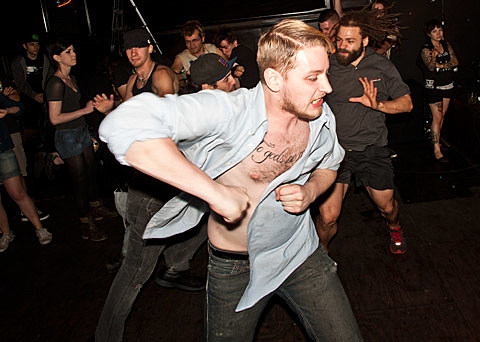 Full of Hell at Saint Vitus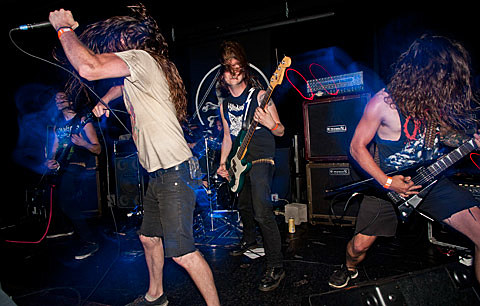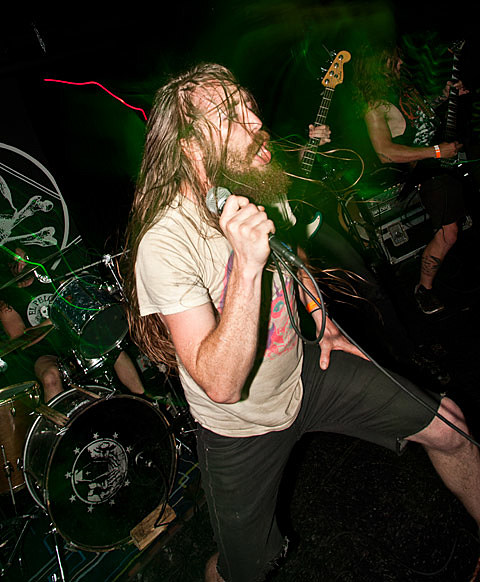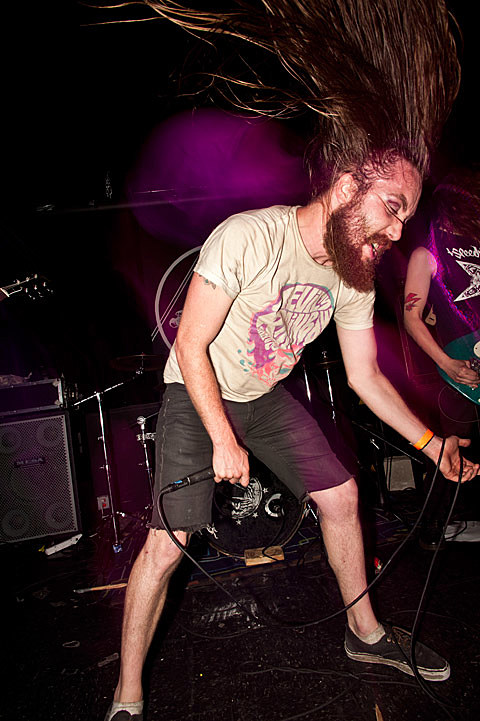 Ramming Speed at Saint Vitus

Strong Intention at Saint Vitus