Les Savy Fav played Mercury Lounge (pics & video), Young Man did Daytrotter (MP3s), Videogum in Brooklyn (tonight)
photos by Gabi Porter
"Came home soaked in beer glitter sweat and smelling like Tim Harringtons arm pit the girl thought strip club nope Les Savy Fav record launch" -JasonFerguson
"glitter & purple spandex & the sweat descends & awesomeness. les savy fav nails it every time." -madeleinepascal
"Thanks to @IAMBEARDO I am covered in glitter for my commute. Another excellent Les Savy Fav experience". -TimDuffy

Tim, Syd & Harrison @ Mercury Lounge Wednesday night

If I didn't head to Brooklyn Masonic Temple last night (9/8) to catch Sleep, without a doubt I would have been at Mercury Lounge to catch the great Les Savy Fav. The show, a release party for the band's new LP Root for Ruin (out now on digital, and avail in hard formats on Tues, 9/14), featured the (anything but) normal antics of vocalist Tim Harrington (who recently played the last-ever(?) pool party) and from the looks of it, the OMGs and ROFLs were bountiful. The band focused heavily on the new record, but threw in old classics like 'Who Rocks the Party' & 'The Sweat Descends' as well. -BBG
Speaking of ROFLs, comedian Matt McCarthy opened the show which just made it a funny past week in general for LSF guitarist and Frenchkiss label-boss Syd Butler who also curated the lineup of comedians that played ATP NY Friday night.
Oh and speaking of comedians, Stereogum sister-site Videogum is hosting the festivities at The Bell House in Brooklyn TONIGHT (9/9). Laugh your way into the Jewish New Year with free comedy by Max Silvestri, Joe Mande, Gabe Liedman, John Mulaney, Jon Glaser & more (8pm doors).
Speaking of Frenchkiss, one of their new signings, Young Man, who are opening the BrooklynVegan CMJ showcase this year, released a Daytrotter session you can grab today.
More pictures and video from the Mercury Lounge show are below....

--
Matt McCarthy
Les Savy Fav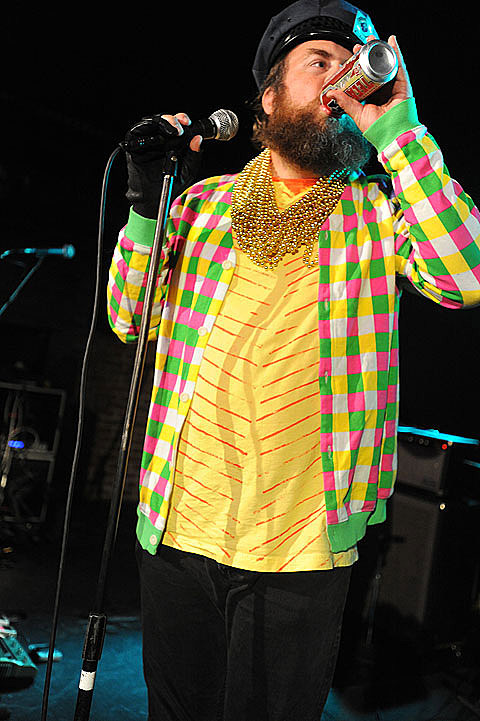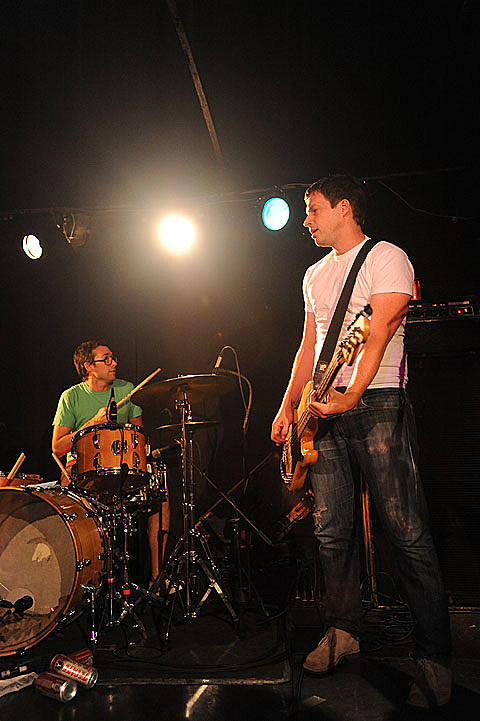 Les Savy Fav - Patty Lee at Mercury Lounge 9/8/10

Les Savy Fav - Tim being hilarious at Mercury Lounge 9/8/10

Les Savy Fav - Lips n' Stuff at Mercury Lounge 9/8/10

Les Savy Fav - Yawn. Yawn, Yawn at Mercury Lounge 9/8/10

Les Savy Fav - Who Rocks the Party at Mercury Lounge 9/8/10